Santa Claus Is Coming To Town, But You Need To Make A Reservation To See Him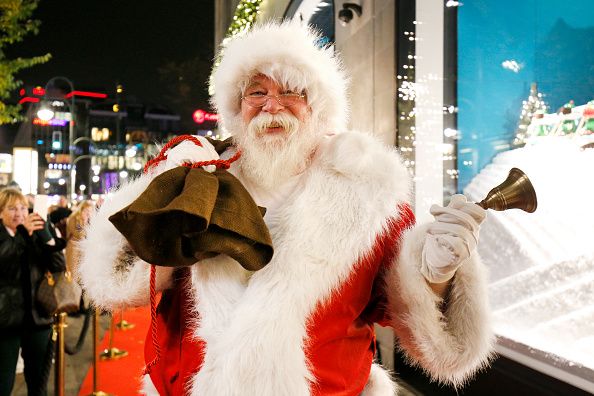 It's more like a nightmare on 34th street trying to get the kids to see Santa Claus this year.
The iconic Macy's Santa Land in New York City now requires families to make reservations if they want to sit on Kris Kringle's lap, according to the Macy's website.
"Santa's a popular guy, so the wait times to meet him have been quite long in previous years," the statement reads. "The new reservation system is designed to minimize this by scheduling visitors to join the line at the time of your choice, allowing for the best possible holiday experience."
This is the first time in 155 years that the department store is doing this. To meet Old Saint Nick, families will have to register for 30 minutes slots at least 5 days ahead of time to speak with Santa and snap a photo. Slots are subject to availability, and existing reservations can't be changed online.
And Santa counts being tardy on the naughty list as well. Because he's so busy, the website asks those who make a reservation to be on time.
"Santa's day is packed! To help keep him on schedule, please arrive within your time slot," the store's statement reads.
A Macy's spokesperson told the New York Post that they will be adding nine extra kiosks on the eighth floor for walk-ins. But a lot of people are still sad that the magic of waiting to see Santa Claus is gone.
"It takes a lot away from the excitement and spontaneity. Sometimes you want surprises. When we were kids there were lines. But it's part of the excitement," shopper Caroline Elliott told the Post.
Currently, the iconic Macy's department store located in Herald Square is gearing up for the holidays and has already revealed this year's holiday windows. The Macy's Thanksgiving Day parade will also take place in just a few days.
The Macy's Santa Land in New York City will run from November 24 to December 24. The exact times to meet with Santa will be posted on the website on November 20.