Santa Claus Phone Number 2020: How to Call Kris Kringle This December & Christmas Eve
This Christmas season, your kiddos may have questions about how Santa Claus will be affected by COVID. Instead of dancing in circles during the conversation, Santa is ready to pick up the phone and remind your children that nothing is unusual in 2020. His message from years past is exactly the same when you dial Santa Claus's personal hotline.
Though the Christmas legend is busy at work preparing to bring gifts to the homes of children everywhere, he's taken time to set up a voicemail so he doesn't miss any last-minute Christmas wishes.
That's right: you can talk to Santa Claus on the phone all Christmas season long. Santa set up a personal hotline, which goes straight to voicemail, so children everywhere can leave him a message while he and his reindeer pull the sleigh.
The hotline is hosted by freeconferencecall.com, and has been available for messages since 2009. Santa recorded a charismatic introduction for the occasion. "Ho ho ho!" begins his classic catchphrase. "Merry Christmas! This is Santa Claus and you have reached my personal hotline."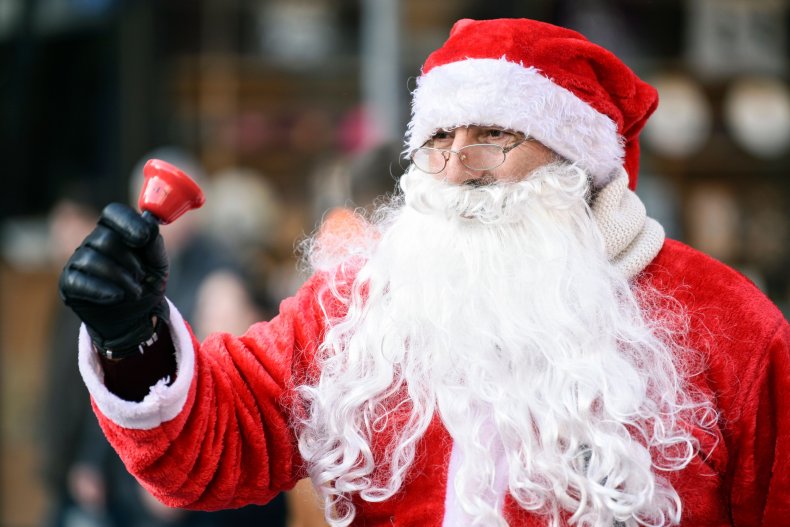 Santa's message promotes love and togetherness to children and families through the holiday season. "We have been very busy making all of those toys to deliver on Christmas morning. I want you to know, your family loves you very much, and so do I. So be good, and don't forget to always listen to your parents."
The message continues with Santa asking callers to leave their Christmas lists on his answering machine, along with holiday cheer.
Families can reach Santa's voicemail directly at (951) 262-3062. The account is registered in Anza, California.
Free Conference Call President Dave Erickson issued a statement on the hotline when it first released. "The way that children connect with Santa is evolving and we are excited to help connect today's next generation of communicators to Santa over the phone."
There are also a number of apps available to connect children with Santa Claus during the holidays. Santa Video Call and Tracker allows believers to see where in the world Santa is on an interactive globe. The app, which offers both free and paid versions, also offers audio and video calls for kids who want to communicate with St. Nick. Parents can provide information about their children to receive a personalized call from the jolly man himself. There's also an ever-changing naughty and nice list, curated by parents, that children can view.
For the most official method of keeping tabs on Santa's status, NORAD's Santa Tracker allows curious children to see where in the world Santa is throughout Christmas Eve and Christmas Day as he delivers gifts around the world. Along with a digital world map that updates continuously, the Santa Tracker also estimates how many gifts Santa has delivered so far. By 9 a.m. ET Tuesday morning, the counter had already counted 1 billion presents.
You can visit the Santa Tracker here.