Santa Cruz Sheriff's Deputy Killed, 2 Injured in Gunfire and IED Ambush
A California sheriff's deputy was killed and two other law enforcement officers were injured after being ambushed with gunfire and explosives while pursuing a suspect, authorities said.
Sgt. Damon Gutzwiller, 38, was shot and killed in Ben Lomond, a town in the Santa Cruz Mountains, on Saturday afternoon, Santa Cruz County Sheriff Jim Hart said.
A second deputy was wounded, and a third officer from the California Highway Patrol was shot in his hand, Hart said.
"In my 32-year career, this is the worst day that I've ever experienced," Hart said as he began a news conference on Saturday evening.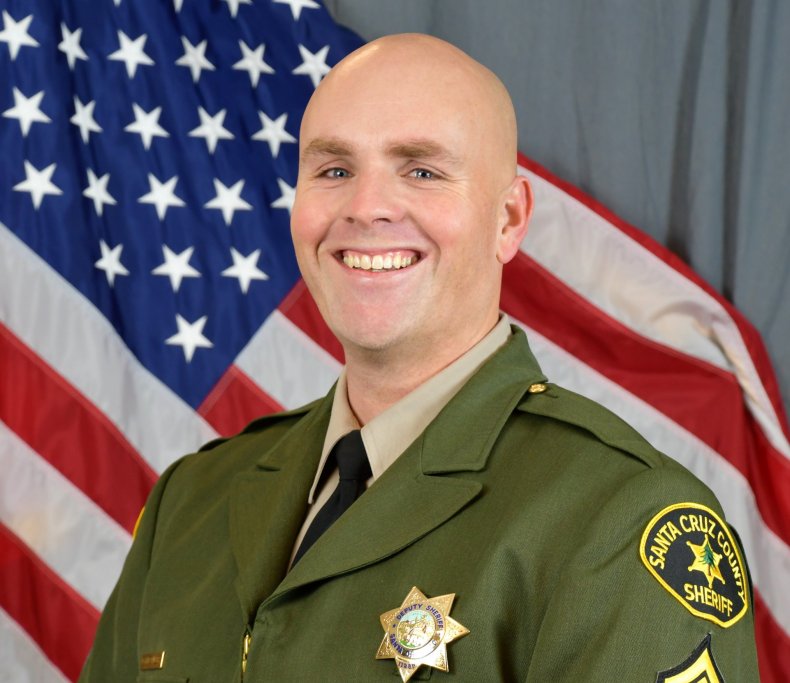 Gutzwiller was a "true hero" and "a beloved figure here at the sheriff's office," Hart said.
"Damon showed up today to do his job, to keep our community safe, and his life was taken needlessly," Hart added. "That's a hard thing to process."
The suspect, Steven Carrillo, 38, was shot during his arrest and was being treated at the hospital for non-life-threatening injuries, Hart said.
The deputies had responded to a 911 call around 1:30 p.m. about a suspicious van near Jamison Creek in Boulder Creek.
The caller said there were guns and bomb-making materials inside, Hart said. When deputies arrived, the van pulled away and the deputies followed it to Carrillo's home on Waldeberg Road in Ben Lomond.
Hart said the deputies were ambushed by gunfire and multiple improvised explosives after they got out of their vehicle. Gutzwiller was wounded and taken to hospital, where he died.
The other deputy, who was not identified, was wounded by gunfire or shrapnel. The deputy was also struck by a car the suspect drove out of the driveway. He is currently in hospital, Hart said. "We are hopeful the deputy will recover," the sheriff's office said in a news release.
Hart said Carrillo was shot while being arrested after he attempted to carjack a vehicle nearby. He was reported armed at the time, the sheriff's office said.
Carrillo was taken to the hospital for treatment and released. Hart said he would be charged with first-degree murder and other felonies.
Gutzwiller was a patrol supervisor who had worked for the sheriff's office since 2006. Hart said he was married with a child and was expecting another.
"Words cannot express the pain we feel for Damon and his family," Hart added, "He was the kind of person we all hope to be. Today, we lost a hero. We are grateful to have known him and we mourn with his family."
A vigil for Gutzwiller will be held on Sunday.
The sheriff's office, the District Attorney's Office and the FBI are investigating.