Santa Fe High School Shooting: Bullying Turned My Son Into Killer, Claims Father of Alleged Gunman
The father of the teenager who allegedly shot dead 10 people at Santa Fe High School last week believes bullying may have turned his son into a killer.
In an interview with The Wall Street Journal on Tuesday, Antonios Pagourtzis, father of alleged gunman Dimitrios Pagourtzis, described his son as a "nice boy" who had been "mistreated at school," prompting the attack.
Pagourtzis said his son was bullied and "I believe that's what was behind" the shooting.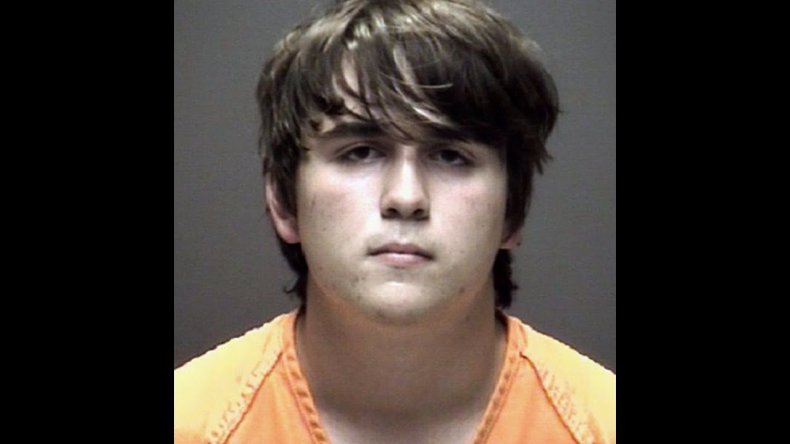 Dimitrios Pagourtzis, 17, is being held without bond after allegedly walking into Santa Fe High School on May 18 armed with a shotgun and .38-caliber handgun and shooting dead eight students and two teachers. According to police, he has admitted to the shooting.
His father described the effect of the shooting on the Pagourtzis family.
"I only went to grammar school. I left from my village in northern Greece when I was 12. I only had the clothes I wore and an extra pair of boots," he said. "This country treated us well. I worked hard and became a shipowner. I had three ships, which I sold.
"Now, our lives are shattered," he told the Journal.
Texas Governor Greg Abbott said the guns allegedly used by Dimitrios Pagourtzis belonged to his father, who declined to tell the newspaper how his son may have acquired them.
In an interview with Greece's Greek Antenna Television Saturday, Antonios Pagourtzis said his son was not a troublemaker.
"He never got into a fight with anyone. I don't know what happened," he said. "I hope God helps me and my family understand. We are all devastated. It would have been better if he shot me than all those kids."
He said when he saw Dimitrios on Saturday for 20 minutes during a jail visit, his son had his head down.
"He could not look at me in the eyes. He is confused, can't remember what happened. He said he wants to apologize to his sisters. He said he'll be strong and help us see this through," the elder Pagourtzis said.
On Saturday, Sadie Rodriguez told the Associated Press that she believed Dimitrios Pagourtzis had deliberately singled out her daughter, 16-year-old Shana Fisher, in the mass shooting because she had rejected his advances.
"He kept making advances on her, and she repeatedly told him no," said Rodriguez. "He continued to get more aggressive."
Rodriguez said that the week before the shooting, Fisher "stood up to him" by "embarrass[ing] him in class."