SantaCon 2019: Outrageous Photos That Will Make You Want To Lock Your Doors Forever
New Yorkers can expect either an extra dose of holiday cheer or a Yuletide nightmare if they venture to Midtown or the Lower East Side on Saturday, as SantaCon takes Manhattan.
Since 1994, SantaCon has spread to become an international phenomenon. Throughout the holiday season, partygoers dressed as Santa Claus, elves, or reindeer gather in over 300 cities to travel from bar to bar seeking good tidings and Christmas libations. Now in it's 21st year, New York's SantaCon is the largest seasonal gathering of costume-clad merrymakers.
The event began as a performance art piece in San Francisco, mocking the consumerism linked to Christmas. Over the years, the event has turned to a "non-political, nonsensical, charitable" bar crawl that "brings absurdist joy" to the holidays, according to the SantaCon NYC website.
For a $10 donation, New Yorkers can go to "Special Santa Venues" that feature DJs, games, prizes and more. Money collected for SantaCon goes to Neighbors Together, City Harvest, Secret Sandy Clause Project, Figment, Dance Parade, Materials for the Arts, and Clowns Without Borders.
While many celebrate the occasion with merriment, the event does have its fair share of detractors. A New York emergency room doctor tweeted that the day is dreaded amongst ER physicians. "All the NYC folks will understand my horror at learning that I'm working in the ER during SantaCon this weekend," another tweeted.
Local politicians have expressed similar qualms. As Newsweek previously reported, plans for Santa party boats were nixed Wednesday after three New York legislators sent a letter to the marina operator to raise concerns about a lack of planning and crowd control risks. The Fireball Whisky-sponsored cruises would have allowed Santa Clauses to set sail from Manhattan while dancing to live music and DJs every hour.
On Monday, one group of New Yorkers launched a campaign to cancel SantaCon, calling on Mayor Bill de Blasio to take action. "Santacon [sic] is the worst day of the year in New York City," the petition began. "Each year thousands of belligerent drunk people in Santa costumes flood New York City streets, leaving behind a trail of fistfights, vomit, urine and garbage." SantaCon did not immediately return a request for comment from Newsweek.
SantaCon does offer "Santa's Code" for participants to follow. The code offers common-sense guidelines for conduct, including not to litter, be nice to children, respect the NYPD, and drink responsibly. The guidelines also encourage Santas to dress up, tip well, and wear comfortable clothing.
Whether you love it or hate it, check out these pictures from SantaCon NYC 2019.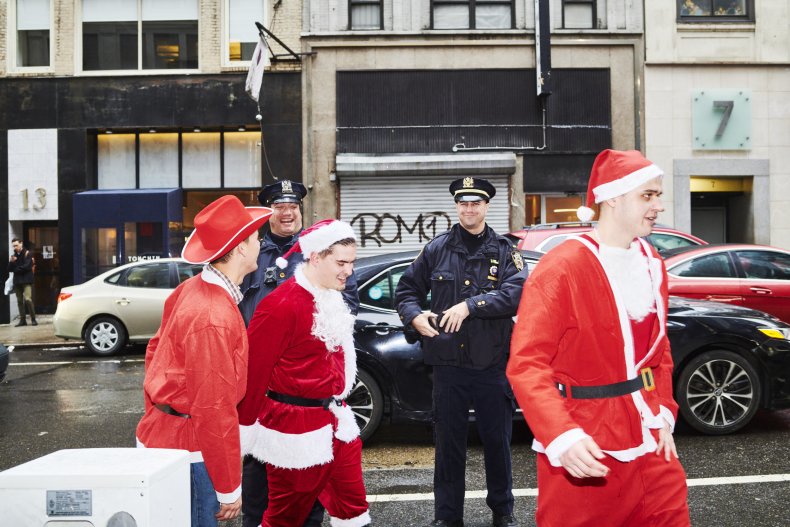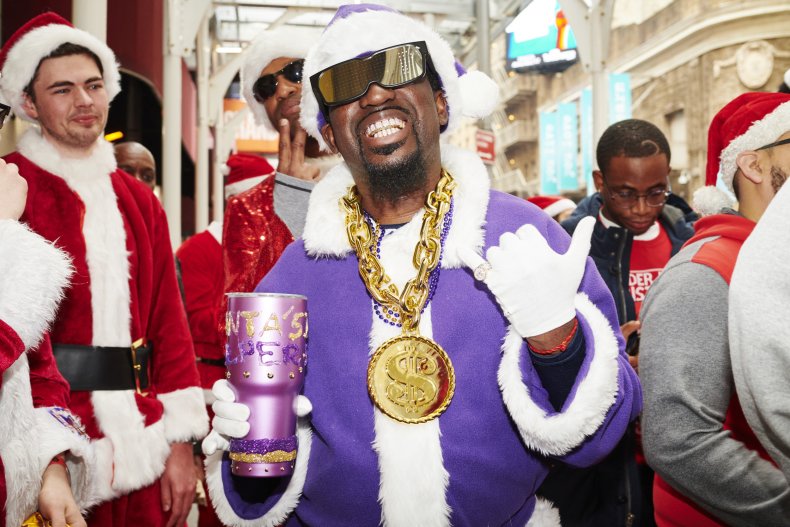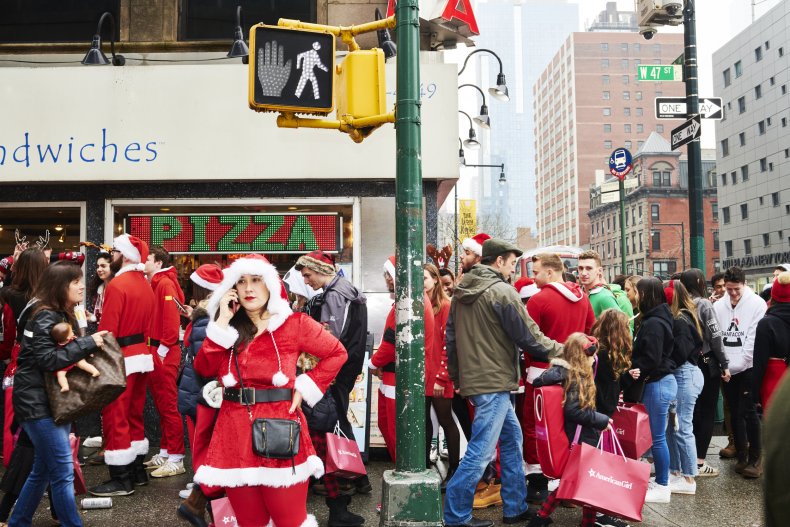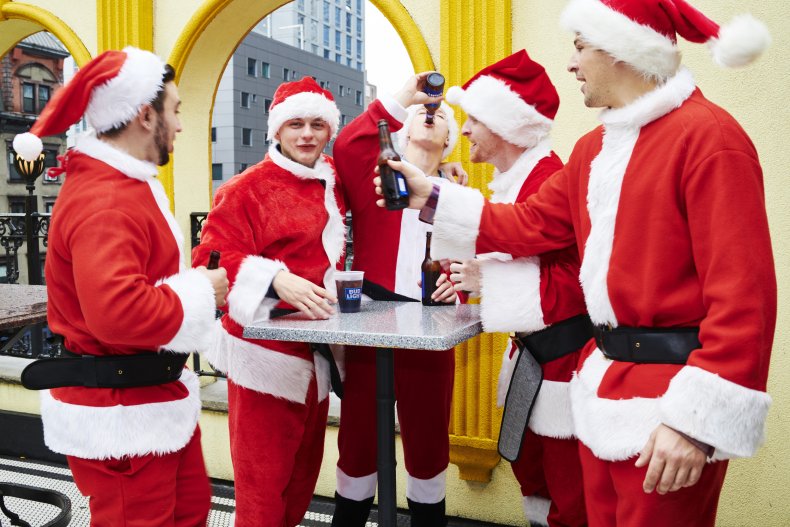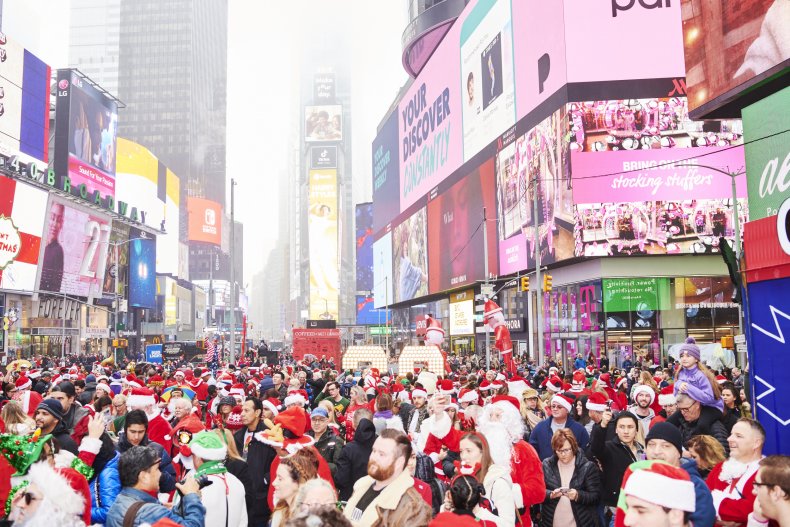 Also, take a look at these pictures from past SantaCons around the world.