Rick Santorum Drops Out of White House Race, Endorses Marco Rubio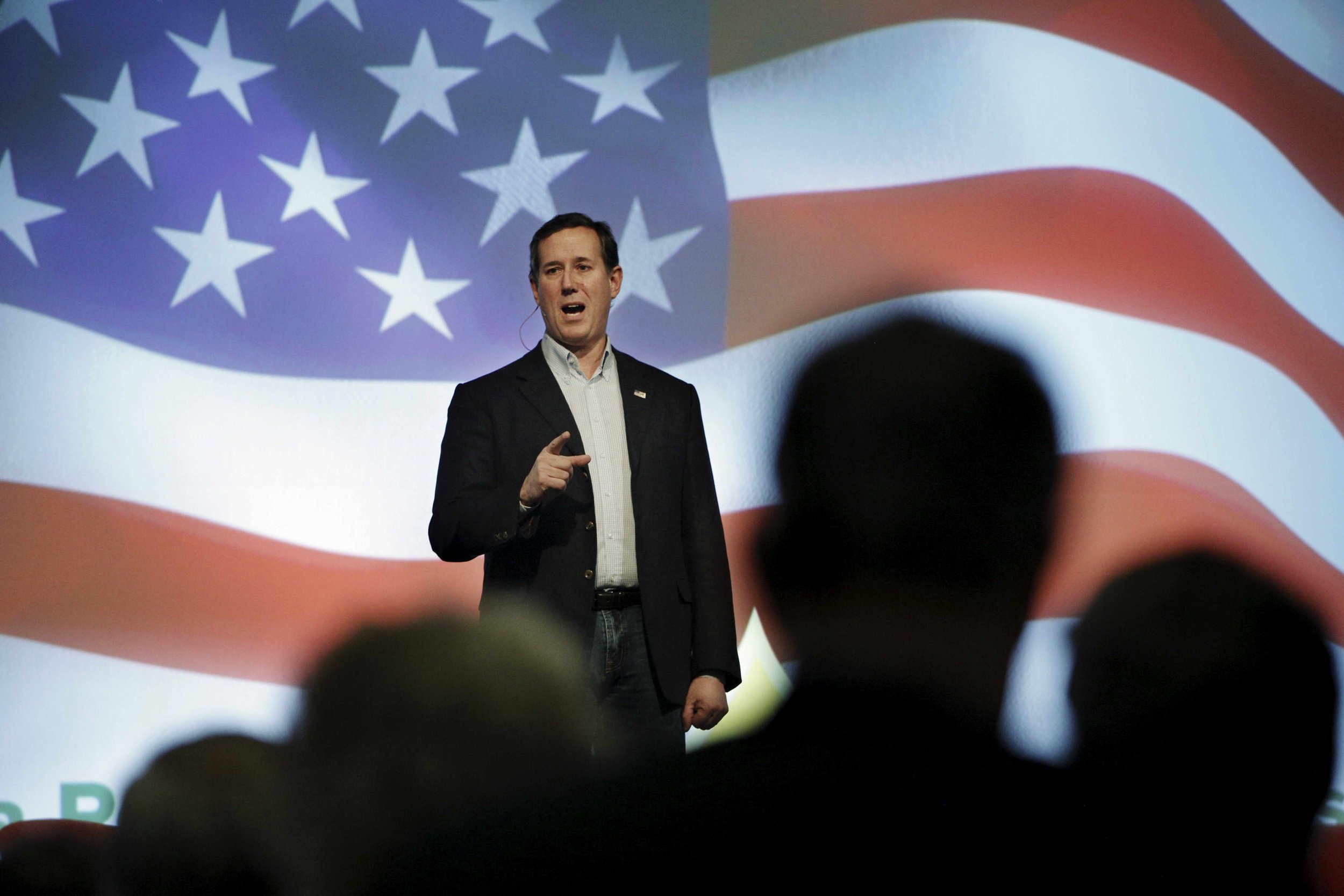 WASHINGTON (Reuters) - Rick Santorum suspended his campaign for the U.S. Republican presidential nomination on Wednesday and said he would endorse Senator Marco Rubio in the race for the White House.
Santorum, a 57-year-old former U.S. senator from Pennsylvania, won the Iowa caucuses four years ago, but managed only 1 percent of the vote in the Iowa contest on Monday.
Santorum sent an email out to his supporters:
Thanks for standing with me all of these years.

Your steadfast support and commitment to fighting important conservative battles has meant so much to Karen and me.

As you may have heard, I announced tonight that I will be ending my Presidential campaign. While the results were not what we had hoped, the experience of running for President was tremendously gratifying and something I won't soon forget.And as Karen and I discussed leaving the Presidential race, we also talked about who we should support now that I am stepping aside.

There are many qualified, conservative candidates in the race for the White House.But when it comes to the issues that we care about the most – restoring the American dream for hardworking families, standing up for the rights of the unborn, protecting our nation's security, and fighting for international religious freedom – we believe Marco Rubio's position are right on, and he has earned our endorsement.

We have taken a long, close look at all of the candidates. Running for President provides you with a unique look into the candidates' positions and temperament.Marco Rubio is the right Republican to lead our party and our country.His policies will revive our manufacturing sector, help our families thrive and defeat ISIS.It is time to coalesce around the strongest candidate who will stand up for conservative values, be a statesman on the world stage, and has the ability to win a general election.

That is Marco Rubio.

Thank you and God Bless America,

Rick
Rick Santorum Drops Out of White House Race, Endorses Marco Rubio | U.S.