Saquon Barkley Injury: Giants Running Back Spotted With Wrap on Leg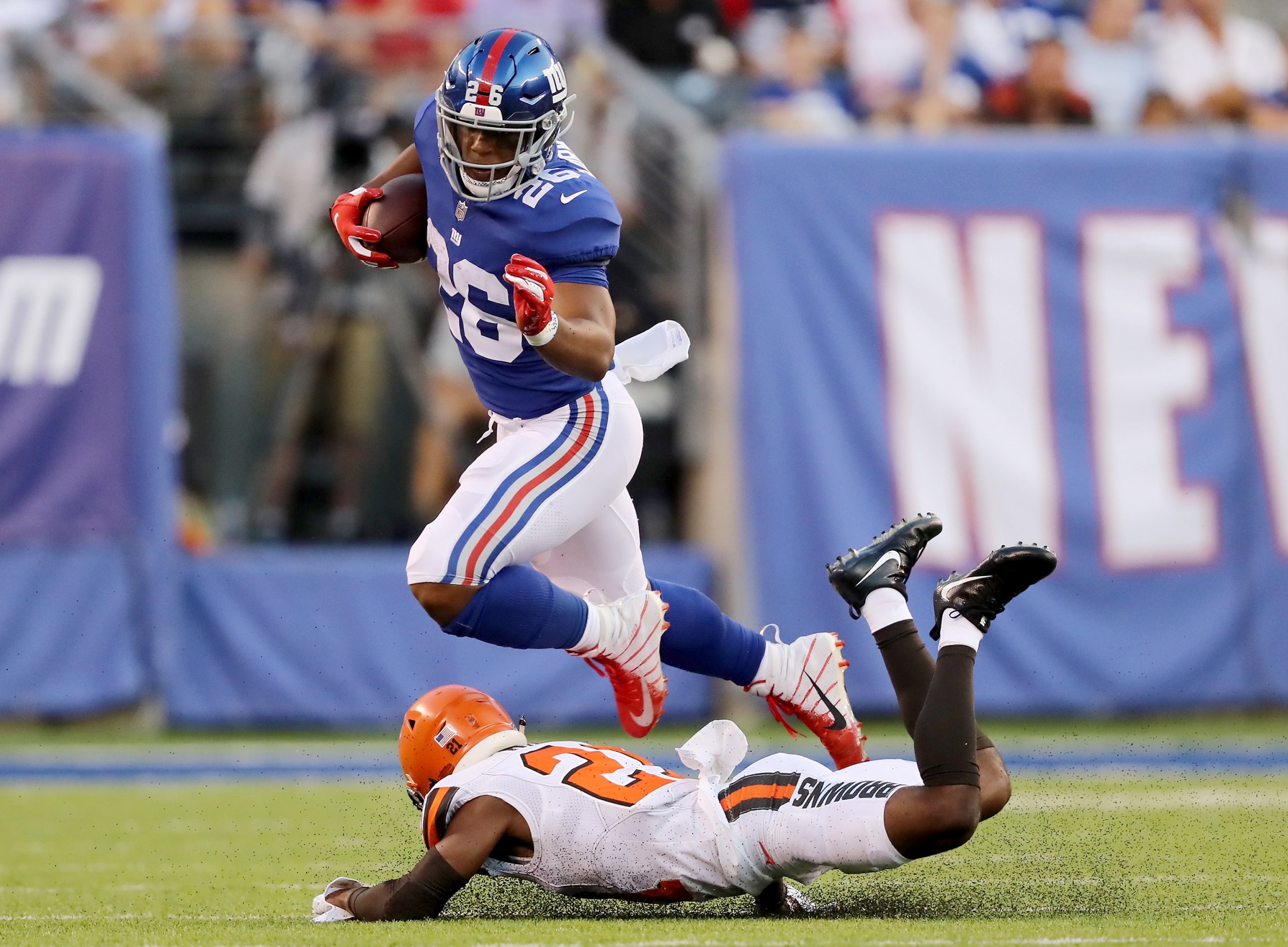 New York Giants rookie running back Saquon Barkley was spotted with a wrap on his leg following practice on Monday, according to multiple reports. Barkley had a wrap and ice pack on his left leg, but the wrap was taken off when he left the practice field, northjersey.com reported.
Barkley, who was taken No. 2 overall in the 2018 NFL draft, may have been hurt when he landed strangely on his left foot, according to the New York Daily News.
"Think he's all right," Giants head coach Pat Shurmur said, according to northjersey.com. "We'll find out."
Barkley was a top pick in the 2018 NFL draft. The former Penn State player signed a $31 million contract with the Giants.
This is a developing story and will be updated as more information becomes available.