Sarah Ferguson Writes Mills & Boon Romance Novel Based on Her Own Life
The Duchess of York said Her Heart for a Compass is a fictionalized version of the real-life of her great-great-aunt Lady Margaret Montagu Scott, who "loves to ride side-saddle."
Ferguson, nicknamed Fergie by the British press, dressed in period costume for a promotional video released today as she announced the novel was due to be published in August.
In the footage, the duchess said: "Follow your heart. But do you dare? I'm going to take you back with the wonderful Mills & Boon to 1870 to the Lady Margaret.
"Lady Margaret, she loves to ride side-saddle. She's strong. She's rebellious. She's courageous. We are going to publish in August 2021 and I'm so excited."
Promotional material says the book is based on research into her heritage but also draws on "her own unique life journey and experiences."
Set in Victorian London, it follows "free-spirit" Lady Margaret who "flees the confines of polite society, and an arranged marriage."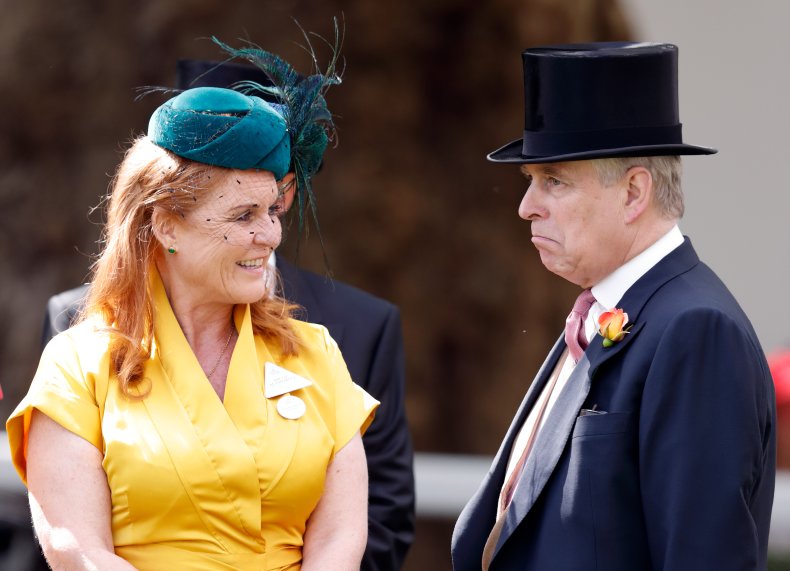 The description on Amazon reads: "But Lady Margaret's parents, the Duke and Duchess of Buccleuch, as close friends with Queen Victoria, must face the public scrutiny of their daughter's impulsive nature, and Margaret is banished from polite society.
"Finding strength amongst equally free-spirited companions, including Queen Victoria's daughter Princess Louise, Margaret resolves to follow her heart.
"On a journey of self-discovery that will take her to Ireland, America, and then back to Britain, Lady Margaret must follow her internal compass and search for her place, and her own identity, in a changing society."
Ferguson divorced out of the royal family in 1996 after ten years of marriage, which ended in scandal.
The couple announced they were separating in 1992 and five months later the duchess was famously photographed with her financial adviser, Texan millionaire John Bryan, sucking her toes.
The picture was published on the front page of U.K. tabloid the Daily Mirror.
Of her forthcoming book, Ferguson told the Daily Mail: "It all started with researching my ancestry. Digging into the history of the Montagu-Douglas Scotts, I first came across Lady Margaret, who intrigued me because she shared one of my given names.
"But although her parents, the Duke and Duchess of Buccleuch were close friends with Queen Victoria and Prince Albert, I was unable to discover much about my namesake's early life, and so was born the idea which became Her Heart for a Compass.
"With real historical events and facts to hand, my imagination took over. I invented a history for her that incorporated real people and events, including some of my other ancestors.
"I created a friendship between my heroine and Princess Louise, Queen Victoria's sixth child, and I drew on many parallels from my life for Lady Margaret's journey."
Ferguson raised eyebrows last year after claiming coronavirus was a punishment from mother nature shortly before Prince Charles caught COVID.
Her daughter Princess Beatrice married in private last year in front of Queen Elizabeth II and Prince Philip, with Prince Andrew walking her down the aisle.