How Sarah Ferguson's Money Troubles Made Prince Andrew's Jeffrey Epstein Problem Worse
Earlier this week, Buckingham Palace announced Prince Andrew will no longer be receiving paychecks from the Sovereign Grant as he steps down from his public duties.
This news follows backlash after a widely-criticized interview on BBC's Newsnight with Emily Maitlis, in which the Duke of York discussed his controversial relationship with Jeffrey Epstein. That relationship became even more complicated after the royal orchestrated a plan for Epstein to pay off $19,000-worth of family debts. These belonged to his ex-wife Sarah Ferguson, who racked up huge debts through lavish spending and ill-fated business deals.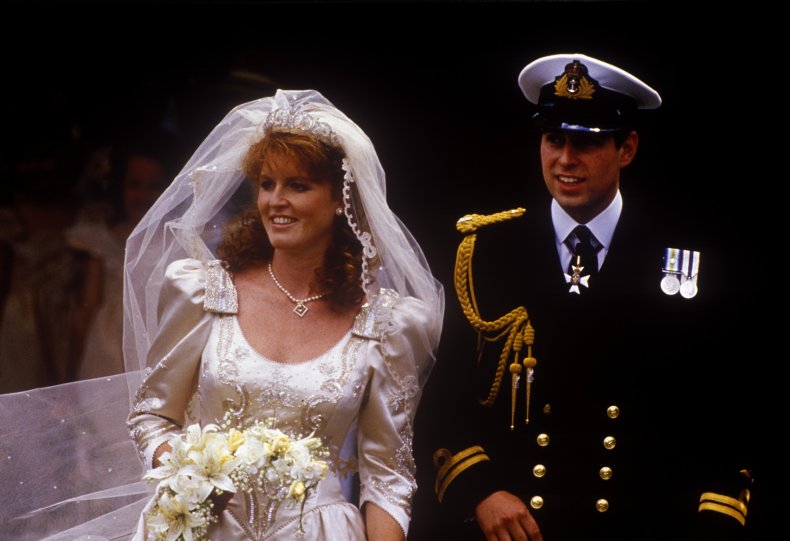 In an exclusive interview with Hello! Magazine in 2009, Ferguson admitted she was $700,000 (£600,000) in the red after her lifestyle company Hartmoor folded, but told the interviewer: "I'm not broke, I'm not going bankrupt, nor am I giving up."
Despite these assertions, Queen Elizabeth II was reported to be concerned that the Duchess would be the first member of the royal family to be declared legally bankrupt—an idea Ferguson floated in an interview with Oprah. In the end, she managed to avoid bankruptcy, in part because of the $19,000 bail-out from Epstein, made after he had served time for sexual offences against a minor.
However, shortly after the bailout, Ferguson declared publicly that she regretted the deal, calling it a "gigantic error of judgment," The New York Post reported at the time.
"I abhor pedophilia and any sexual abuse of children," she told The Evening Standard. "I am just so contrite I cannot say. Whenever I can, I will repay the money and will have nothing ever to do with Jeffrey Epstein ever again."
More recently, reports have come out that Epstein had attempted to sue Ferguson for calling him a pedophile. According to The Daily Mail, the convicted sex offender reportedly hired a team of lawyers to strongarm Ferguson into retracting her statements, threatening to sue if she failed to do so. A source told the newspaper Ferguson "stuck to her guns despite the pressure being put on her and refused to comply" and the threats of legal action eventually dropped.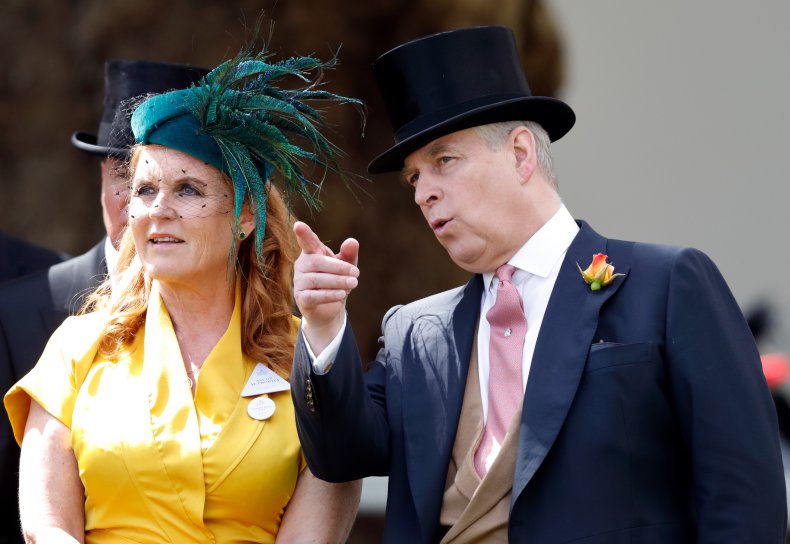 This week, Prince Andrew responded to fallout from the interview that has seen several charities and companies, such as BT, KPMG and Barclays, cut ties with the royal. On Wednesday, he issued a a statement announcing he would be stepping down from his royal responsibilities.
"It has become clear to me over the last few days that the circumstances relating to my former association with Jeffrey Epstein has become a major disruption to my family's work and the valuable work going on in the many organisations and charities that I am proud to support."
"Therefore, I have asked Her Majesty if I may step back from public duties for the foreseeable future, and she has given her permission."
This means the prince will no longer be receiving his portion of the Sovereign Grant—the purpose of which is to support the Queen (and the monarchy more generally) in official duties.
While the exact sum the Duke receives from the British taxpayer (via the Sovereign Grant) is not fully transparent, the "Schedule of Journeys Costing £15,000 or More" for the year ending March 31, 2019 reveals Prince Andrew spent $20,877 (£16,272) on travel for a three-day trip to Bahrain in August 2018 and $28494 (£22,208) on travel for a two day trip to Budapest. This does not include any travel expenses that were less than $19,250 (£15,000).
According to the BBC, Prince also receives an annual sum from the Queen's Privy Purse (her private income) to the tune of $322,000 (£249,000) as of 2011.
"Asked about whether this funding would continue, Buckingham Palace said only that the Duke of York's office was funded privately by the Queen," the BBC reports.