Sarah Huckabee Sanders Claims Media 'Exploited' Pittsburgh Shooting to Attack Trump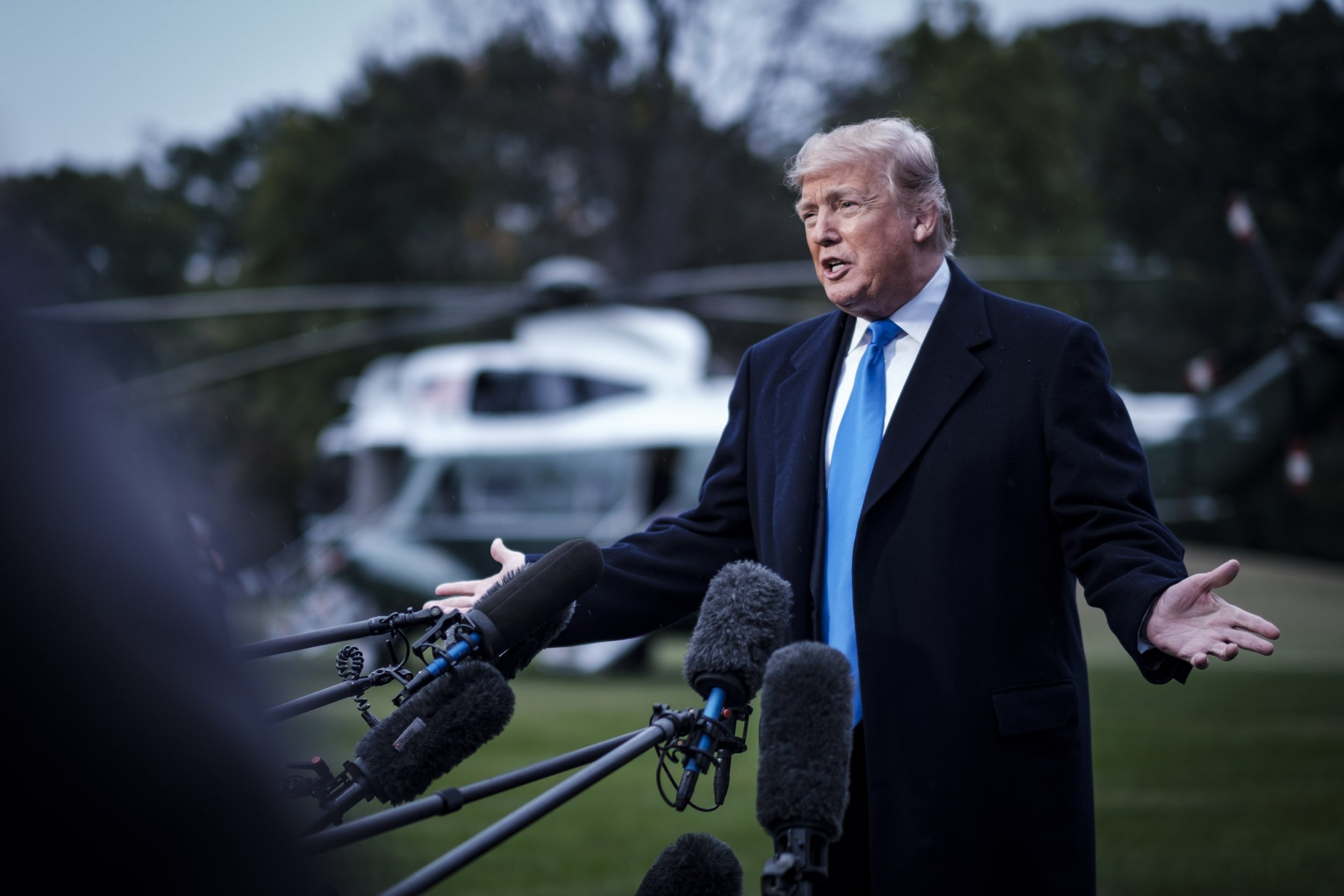 White House Press Secretary Sarah Huckabee Sanders lashed out at U.S. media on Sunday, accusing The Washington Post of "exploiting" news to attack Donald Trump.
Sanders was responding to the paper's Sunday front page, which focused on critics' complaints that the president's own rhetoric had helped fuel "right-wing extremism." The report detailed last week's attempted mail bombings by alleged Trump supporter Cesar Sayoc, 56, and Saturday's Pittsburgh synagogue shooting, in which 11 people were slain by Robert Bowers, 46.
On Twitter, Sanders wrote: "Is there any tragedy the Washington Post won't exploit to attack President @realDonaldTrump? The evil act of anti-Semitism in [Pittsburgh] was committed by a coward who hated President Trump because @POTUS is such an unapologetic defender of the Jewish community and state of Israel." She shared an image of the headlines.
The report linked Trump's rhetoric to the empowerment of "fringe elements who are considering violence." Last week, he made headlines by endorsing the term "nationalist" during a rally. The paper quoted a tweet by commentator Charlie Sykes, who wrote Saturday, "America, perhaps the greatest danger we face is not a caravan 1,000 miles away. Maybe it's already here."
'That's what newspapers do'
Peter Baker, chief White House correspondent for The New York Times, responded to Sanders, "To be clear, The Washington Post is not attacking the president.
"The president's critics are and the Post is writing about the conflict. That's what newspapers do. We don't just quote the people in power but the people who disagree with the people in power."
Political reporter Maggie Haberman noted that Sayoc, the so-called "MagaBomber," had a truck covered in pro-Trump images. "Covering reality-based events isn't an 'attack,'" Haberman wrote.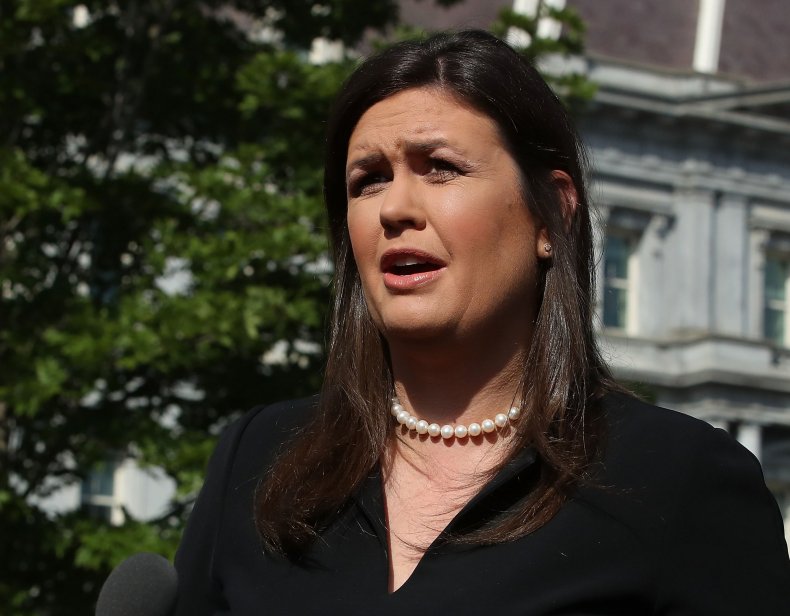 The journalists' reactions to Sanders's tweet were first highlighted by Raw Story.
On Sunday, echoing Sanders's approach, Trump also spoke out against the media. "The Fake News is doing everything in their power to blame Republicans, Conservatives and me for the division and hatred that has been going on for so long in our Country," he wrote. "Actually, it is their Fake & Dishonest reporting which is causing problems far greater than they understand!"
In the wake of the Pittsburgh synagogue shooting, it was reported that Bowers had used a social network called Gab to claim that Jews were aiding asylum seekers in the so-called migrant caravan that is approaching America, a recent target of Trump's tirades. In his own racial-slur-filled online updates, the shooter had allegedly criticized Trump for being a "globalist."
On Saturday, the President called the Pittsburgh attack an "assault on humanity."
He tweeted: "All of America is in mourning over the mass murder of Jewish Americans at the Tree of Life Synagogue in Pittsburgh. We pray for those who perished and their loved ones, and our hearts go out to the brave police officers who sustained serious injuries."
As noted by The Washington Post, Trump had previously been criticized for his failure to denounce white supremacists during a deadly rally in Charlottesville last year.
More recently, he claimed that crowds of Central American migrants currently attempting to travel to the U.S. had been infiltrated by "criminals and unknown Middle Easterners."
Over the weekend, a Pittsburgh Jewish group called Bend the Arc said that Trump was not welcome in the city until he fully denounced white nationalism.
"For the past three years your words and your policies have emboldened a growing white nationalist movement," the group stated in an strongly worded open letter. "You yourself called the murderer evil, but yesterday's violence is the direct culmination of your influence."