Sarah Huckabee Sanders Says She's Not Surprised' by Independent Voters' Declining Support on Impeachment, Calls Proceedings a 'Sham'
Former White House press secretary Sarah Huckabee Sanders said it was "not surprising at all" that a poll showed independent voters have less support for President Donald Trump's impeachment.
Sanders criticized Democrats leading the impeachment inquiry in her Fox News appearance with host Jeanine Pirro. "We knew all along that there was no scandal here, that it was a complete sham that was dreamt up by [Democratic Congressman] Adam Schiff, another hoax," Sanders said. "So, now he came up with this big process to try to distract America from all the good things that the president is doing."
Besides dismissing the impeachment inquiry as a "sham," the former press secretary also told Pirro that voters are more concerned by other issues. "They want Congress to actually get something done," she said. "They love to see things like USMCA passed and talk about infrastructure or drug pricing or anything that actually helps impact the country." Sanders also said that the continued impeachment hearings were indicative of a lack of plan for other issues, and voters were taking note.
Pirro agreed with Sanders remarks. "These people that we sent to Congress are not working for us," she said.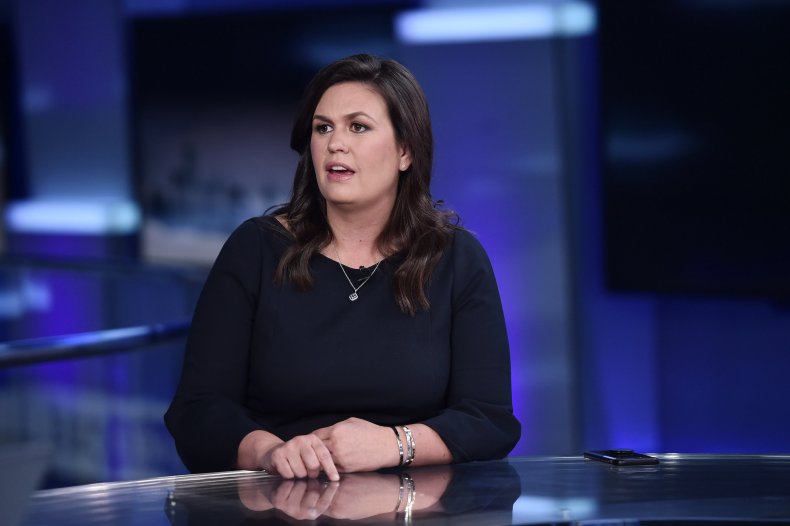 When Pirro asked what Sanders thought would happen as the impeachment proceeds to the Senate, Sanders stated that she'd hoped "Democrats somehow came to the realization that this was a waste of time," but also expressed doubt that that would come.
Sanders also noted that if the impeachment goes to the Senate, she hopes it does not become an extended trial that would take Democratic presidential candidates and Senators Bernie Sanders and Elizabeth Warren off the campaign trail. "I want them out and about around this country as much as possible, because the American people need to see the clear contrast that they have in the ideas--the craziness coming out of Bernie Sanders and Elizabeth Warren versus the path of prosperity that we're on under this president," she said. "They have come up with more lunatic plans in last couple of months, and I want voters to know exactly what they're going to do, if they were ever to be elected president."
In a recent interview with The New York Times, Sanders said that being called a "liar" was the worst insult she received in her time as press secretary. This lead to many on Twitter calling Sanders a liar and pointing out times she had lied, making the hashtag "#SarahSandersIsAliar" trend.