Is Sarah Huckabee Sanders Becoming Sean Spicer? Press Secretary Attacks Media Over Rob Porter Questions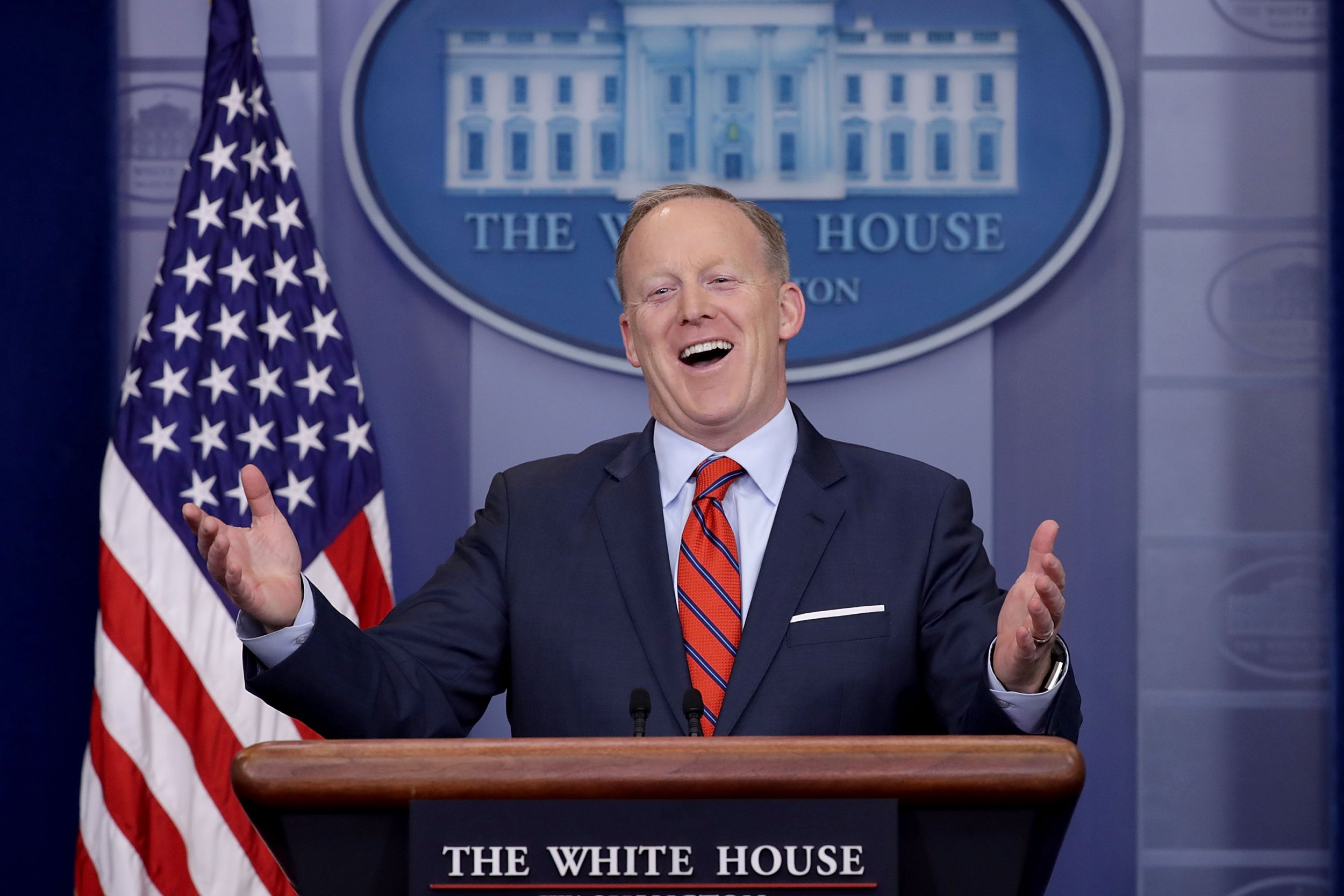 White House press secretary Sarah Huckabee Sanders has gotten into another spat with the media, in a briefing akin to those held by her infamous predecessor, Sean Spicer.
After the press pushed Huckabee Sanders for answers over allegations of domestic violence made against former White House staff secretary Rob Porter, the press secretary turned the tables on the media, lashing out at them for "leaking classified information."
MSNBC's Kristen Welker asked how the White House could guarantee it was protecting classified information when it had employed Porter, who did not have permanent security clearance. In response, Huckabee Sanders criticized press leaks, Mediaite reported.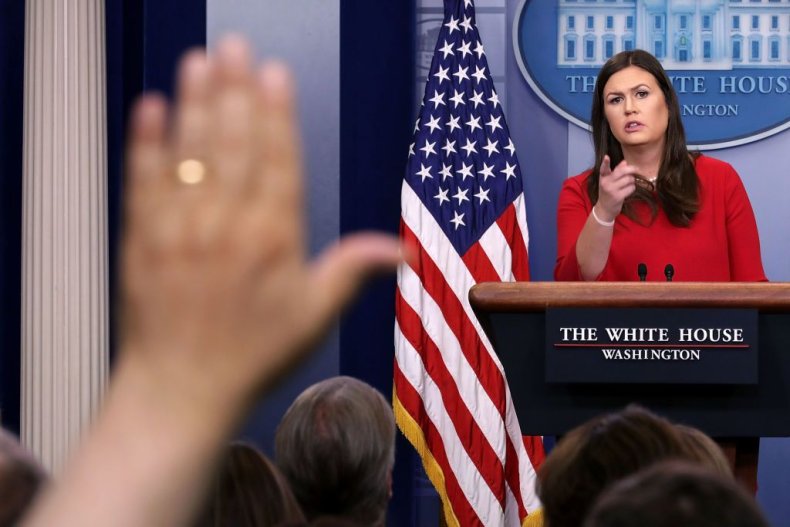 "I think we're taking every step we can to protect classified information. If you have such concern with classified information, there's plenty of it that has leaked out of the Hill, out of other communities, well beyond the White House walls. If you guys have real concerns about leaking out classified information, look around this room," she said.
"You guys are the ones that publish classified information and put national security at risk. That doesn't come from this White House. We take every precaution possible to protect classified information and certainly to protect national security," she added.
"It is the president's number one priority, protecting the citizens of this country. It is why we spend every single day doing everything we can to do that. And I think if anyone is publishing or putting out publicly classified information, it is members of the press, not the White House," she said.
During the press briefing, Huckabee Sanders also offered a rather remarkable explanation for President Donald Trump's decision to wish Porter well in whatever he does next, explaining that he wished all Americans well.
Her explanation for Trump's comment does not quite match Spicer's inauguration claims (he denied Trump had a sparse crowd at the ceremony by arguing that it was the "most watched" swearing-in ever) during his embattled turn as press secretary. Still, it appears Huckabee Sanders is increasingly bringing Spicer's combative style back to the briefing room.