Sarah Huckabee Sanders Sued by CNN as Part of Jim Acosta Lawsuit Against Trump White House
CNN has filed a lawsuit against President Donald Trump and some of his top aides, including press secretary Sarah Huckabee Sanders, after the White House revoked the credentials of correspondent Jim Acosta.
"The wrongful revocation of these credentials violates CNN and Acosta's First Amendment rights of freedom of the press, and their Fifth Amendment rights to due process," CNN wrote in a statement released on Tuesday morning.
The network added that this could have "happened to anyone" and "if left unchallenged, the actions of the White House would create a dangerous chilling effect for any journalist who covers our elected officials."
CNN is requesting an immediate restraining order requiring the White House press pass be returned to Acosta. The pass was revoked following an incident during a Trump press conference the day after the midterm elections, during which an intern tried to grab the microphone from Acosta mid-question at the direction of the president.
Sanders accused Acosta of engaging in improper physical contact with the intern and was then barred from the White House because he was deemed a security risk. Sanders called Acosta's behavior "absolutely unacceptable" and "said that while Trump believes in a free press they will "never tolerate a reporter placing his hands on a young woman just trying to do her job as White House intern."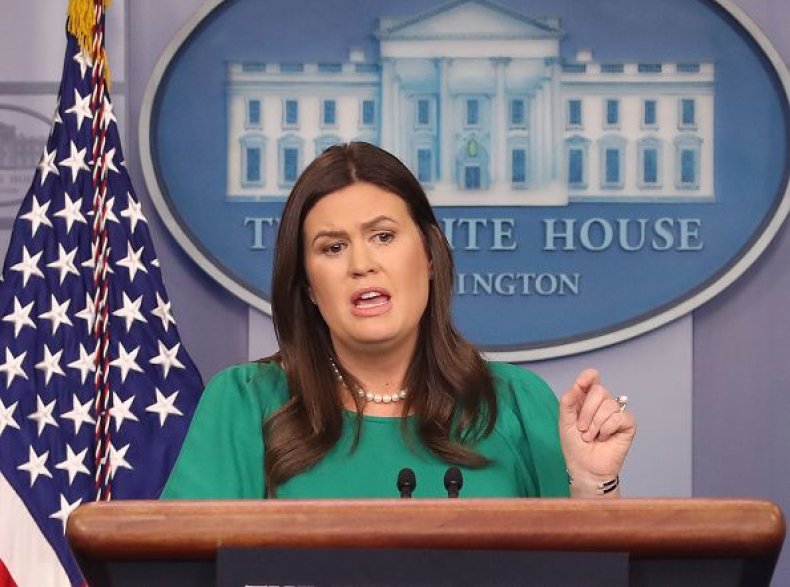 The White House press secretary also shared a video of the exchange between Acosta and the intern on Twitter that was edited to make the encounter look more aggressive. The clip was apparently first created by the conspiracy theorist website Infowars.
White House counselor Kellyanne Conway asserted that the video was "sped up" but was not doctored. Trump echoed that sentiment, telling reporters outside the White House that "nobody manipulated it—give me a break. See, that's just dishonest reporting."
In the complaint filed by CNN, the news network claims that members of the media who were also in attendance at the press conference dispute Sanders's characterization of the incident. Two reporters, one from The Daily Caller and the other from Reuters, both said that they did not witness Acosta "place his hands" on the White House intern.
The complaint also slams the Trump administration for not telling Acosta in advance that his credential was being revoked, instead leaving the correspondent to find out through Sanders's statement on Twitter.
Along with Sanders, other top administration officials named in the lawsuit include John Kelly, William Shine and the United States Secret Service.
The White House Correspondents' Association said it "strongly supports" CNN in the lawsuit, adding that "the President of the United States should not be in the business of arbitrarily picking the men and women who cover him."