Sarah Huckabee Sanders Suggests Trump Promotes Gender Equality By Calling Women 'Stupid' And 'Losers'
White House Press Secretary Sarah Huckabee Sanders defended Donald Trump hurling insults at woman reporters during a Politico event, suggesting the president promotes gender equality and treats women the same as men.
During a recent "Women Rule" event, reporter Eliana Johnson asked Sanders to comment on the president's contentious interactions with female reporters, pointing out that he called one of her female colleagues a "total loser" and another "stupid."
"The president has had some contentious interactions with some of my female colleagues, he called one of them a total loser and told another one that she asks a lot of stupid questions," Johnson said. "As a professional woman, do you think that's appropriate?"
Sanders fired back by downplaying the insults, asserting that Trump has also had "an equal number of contentious conversations with your male colleagues," before stating that the president treats both men and women equally.
"The president is certainly not singling out women. And frankly, I think it is actually a detriment when we do that. I think by asking 'am I upset' because he called out a female reporter?," the press secretary replied. "Absolutely not. Women wanted to be treated equally. And we have a president that certainly does that. He is not going to hold back. And the people in this country elected him in large part because he's a fighter."
Johnson then rephrased the question, asking Sanders whether she finds the "remarks appropriate."
Sanders responded with an attempt to shift the blame onto the behavior of the press in a bid to justify that of the president's.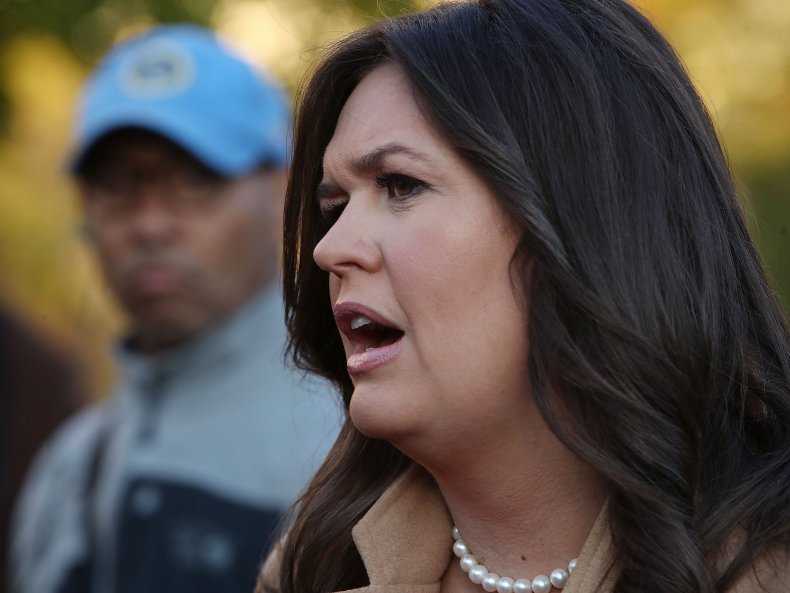 "Let me just stop you," Johnson interrupted, refocusing the question. "If I were interviewing one of my colleagues in the news media, I would ask them about their role in the dialogue and whether they think some of the behavior of the press is appropriate. But because you're here as a representative of the White House, I'm asking you about the president's role in the president's part."
"I think that the people of this country knew exactly who Donald Trump was and they came out and 63 million Americans voted for him and they want to see somebody who stands up for what they believe in and is passionate about the policies that they're trying to implement," Sanders said. "And you're going to get that in President Trump. I don't think he should back down from who he is. Because that's who America elected. And that's, that's what they want to see is transparency. They don't want to see somebody who is different behind closed doors than they are on the public stage. And you get exactly that with this president. I think that's actually a refreshing thing to see."
Watch the discussion between Sanders and Johnson below: