Sarah Huckabee Sanders Swears She Didn't Share 'Fake Pie' Picture In Exchange With Reporter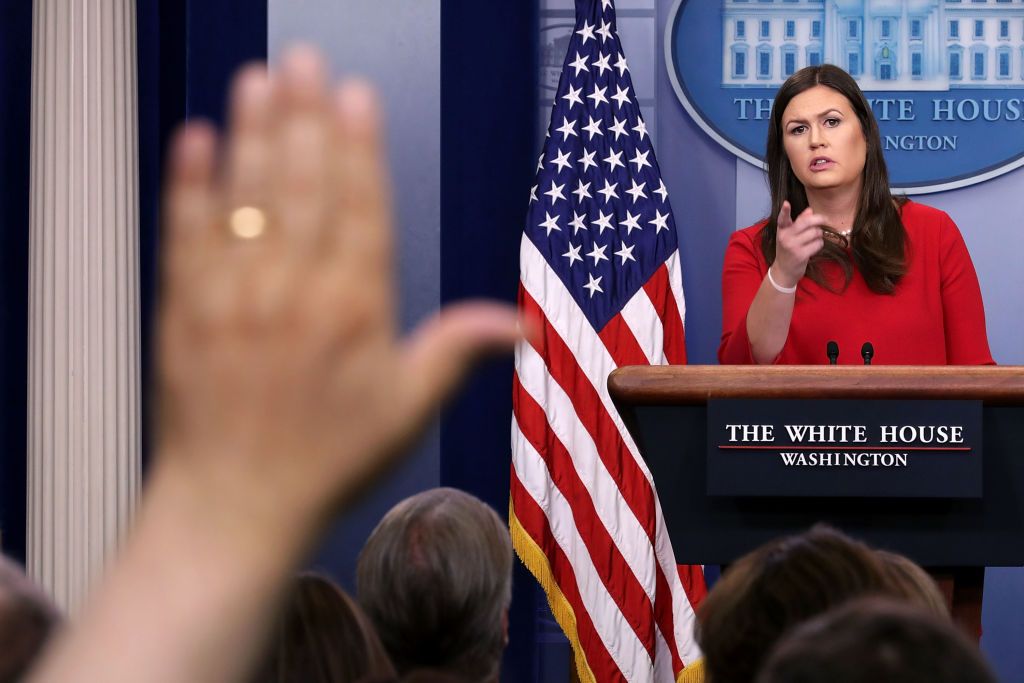 Sarah Huckabee Sanders entered into an amusing exchange with a reporter who questioned whether she really baked a pie for Thanksgiving in a conversation dubbed "piegate" by Twitter users.
The White House press secretary on Thanksgiving had shared a picture of a pie she made, on a white background – prompting one reporter to question whether Sanders had actually made a pie in an exchange that lasted several days.
"Show it to us on a table," reporter April Ryan tweeted, sharing the image of the pie – and kicking off a "fake pie" exchange between the pair.
"Don't worry ‪@AprilDRyan because I'm nice I'll bake one for you next week ‪#RealPie ‪#FakeNews ;-)" Sanders tweeted back.
But the White House correspondent remained unconvinced by Sanders' perfect-looking pie.
"Just send a photo of your pie on the Thanksgiving table on the farm!" she wrote, adding: "Okay I want to watch you bake it and put it on the table. But forgive I won't eat it. Remember you guys don't like the press."
In a series of tweets that saw thousands of users comment on and retweet the exchange, Ryan said that piegate had made her day.
"I am not trying to be funny but folks are already saying ‪#piegate and ‪#fakepie," Ryan wrote on Thursday.
"Show it to us on the table with folks eating it and a pic of you cooking it. I am getting the biggest laugh out of this. I am thankful for this laugh on Black Friday!" Ryan added.
Huckabee Sanders did not acquiesce to Ryan's request, despite a number of social media users also begging her to share a picture of the perfect-looking pie on a real table.
However, she retweeted a message from her brother as further proof the pie was real.
"Asked ‪@PressSec's daughter about ‪#piegate. Claims pie was "made by Mom" and was "yummy". Declined further comment as Paw Patrol was on," David Sanders wrote – bringing the exchange to a close.