Sarah Huckabee Sanders Is Trolling the Reporter Who Suggested She Baked a 'Fake Pie'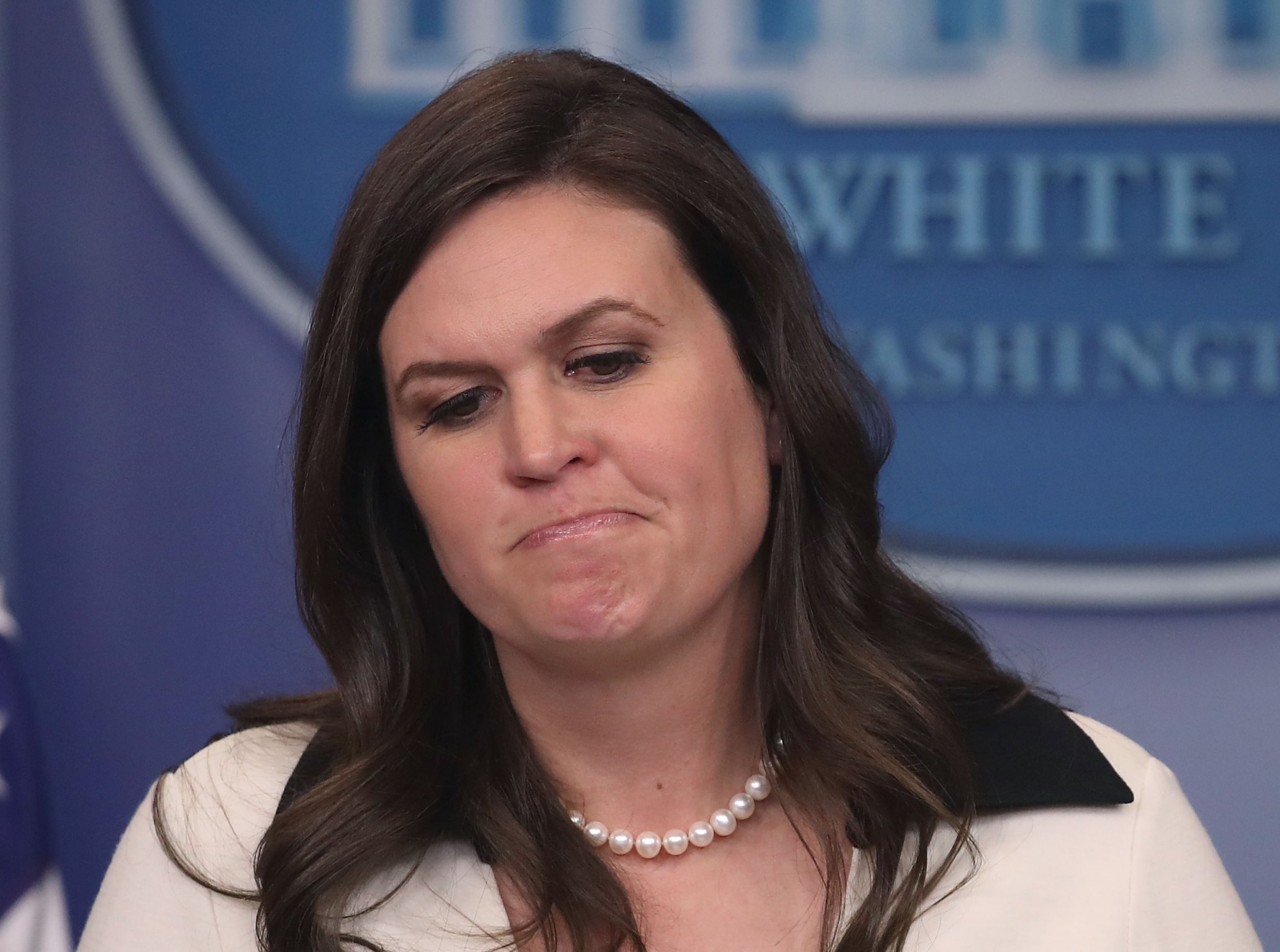 Sarah Huckabee Sanders is determined that her cooking skills will be respected by the White House press corps, sharing step-by-step baking Tweets after allegations she had baked a "fake pie."
The White House press secretary was previously asked by a member of the media if she had really baked a perfect-looking Thanksgiving pie after sharing a snap on Twitter, prompting an amusing exchange between the pair that social media users dubbed "Piegate."
Refusing to let the issue die, Sanders took photos on Wednesday night as she baked pies for the White House press potluck dinner, inviting pie doubter April Ryan to inspect pictures of the ingredients as she baked.
"It's pie time! With or without bourbon ‪@AprilDRyan? ‪#piegate," Sanders wrote, snapping a picture before she started baking.
"Thanks to ‪@VP Chief of Staff ‪@Nick_Ayers for supplying the pecans from his family farm in Georgia ‪#piegate."
"Ingredients all mixed up and pies in the oven! ‪@AprilDRyan let me know if you need further documentation ‪#piegate," she added, sharing one snap with the ingredients and another in a following tweet of the finished product.
The White House press secretary on Thanksgiving had shared a picture of a pie she made on a white background—prompting Ryan to question whether Sanders had actually made a pie in an exchange that lasted several days.
"Show it to us on a table," Ryan tweeted, sharing the image of the pie—and kicking off a "fake pie" exchange between the pair.
"Just send a photo of your pie on the Thanksgiving table on the farm!" she wrote, adding: "Okay I want to watch you bake it and put it on the table," in a request Sanders was happy to oblige.
The press secretary took snaps of her ingredients and documented everything for Ryan—including a final picture of three pies that Sanders said she would be taking to the White House press potluck dinner on Thursday.
It was break from the more tense exchanges that have taken place between the White House and its press corps of late, including a heated discussion between the press and Sanders at a briefing on Monday that touched on the sexual misconduct allegations against Trump.