Sarah Huckabee Sanders' Dad Defends Her After 'Sexist' SNL Portrayal With Sean Spicer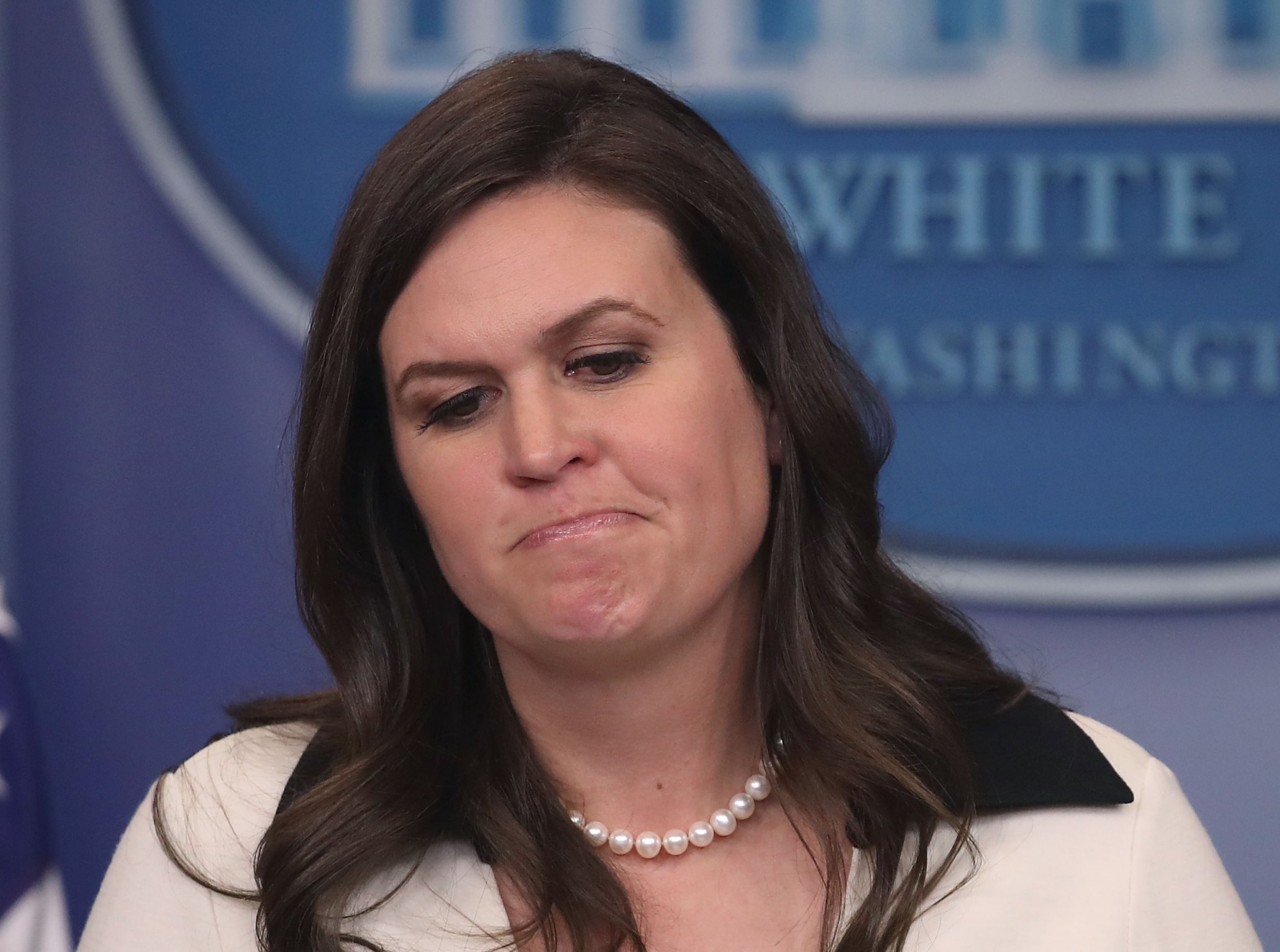 Former Arkansas Governor Mike Huckabee is hitting Saturday Night Live over the show's portrayal of his daughter, Sarah Huckabee Sanders.
The White House deputy press secretary was played by Aidy Bryant in a skit Saturday night that Huckabee said was "not so funny," telling Fox Business News it was "a little bit silly, sexist misogynist."
Bryant, playing Sanders, said in the skit: "My father is Mike Huckabee and my mother is a big Southern hamburger, and yes, obviously I am hilarious like my daddy."
Huckabee dismissed the show's take on the deputy press secretary, adding, "My daughter is certainly capable of handling a whole lot more than that."
And the SNL writers clearly agree, stating in the skit that reporters are keen to see Sanders giving press briefings on a more permanent basis.
Addressing rumors that his daughter was being tapped to replace embattled White House Press Secretary Sean Spicer after she undertook his duties last week, Huckabee denied it was a consideration.
"She's not trying to replace Sean Spicer, she loves Sean, respects him, works wonderfully with him and has nothing but high regard for him," Huckabee said in the interview. "So she's happy to do what she's doing and grateful to be in the White House and serving this president and serving her country."
The ex-governor has been accused of making his own sexist statements in the past, having previously tweeted out "jokes" at the expense of women, and, in the case of a 2014 speech, raising eyebrows when he stated: "Guys like to go fishing with other men. They like to go hunting with other men. Women like to go to the restroom with other women."
He is also a proud dad, apparently.
"She is a great wife, an absolutely wonderful mother to three beautiful preschool children, and she's a generous and thoughtful person, who is very charitable in her life, good to her friends; and ultimately, here's what we taught her: that she's going to be judged by God, not by some not-so-funny comedy writers on Saturday Night Live," Huckabee said of his daughter.