Sarah Hyland Hospitalized: Star Shares Pictures of Swollen Face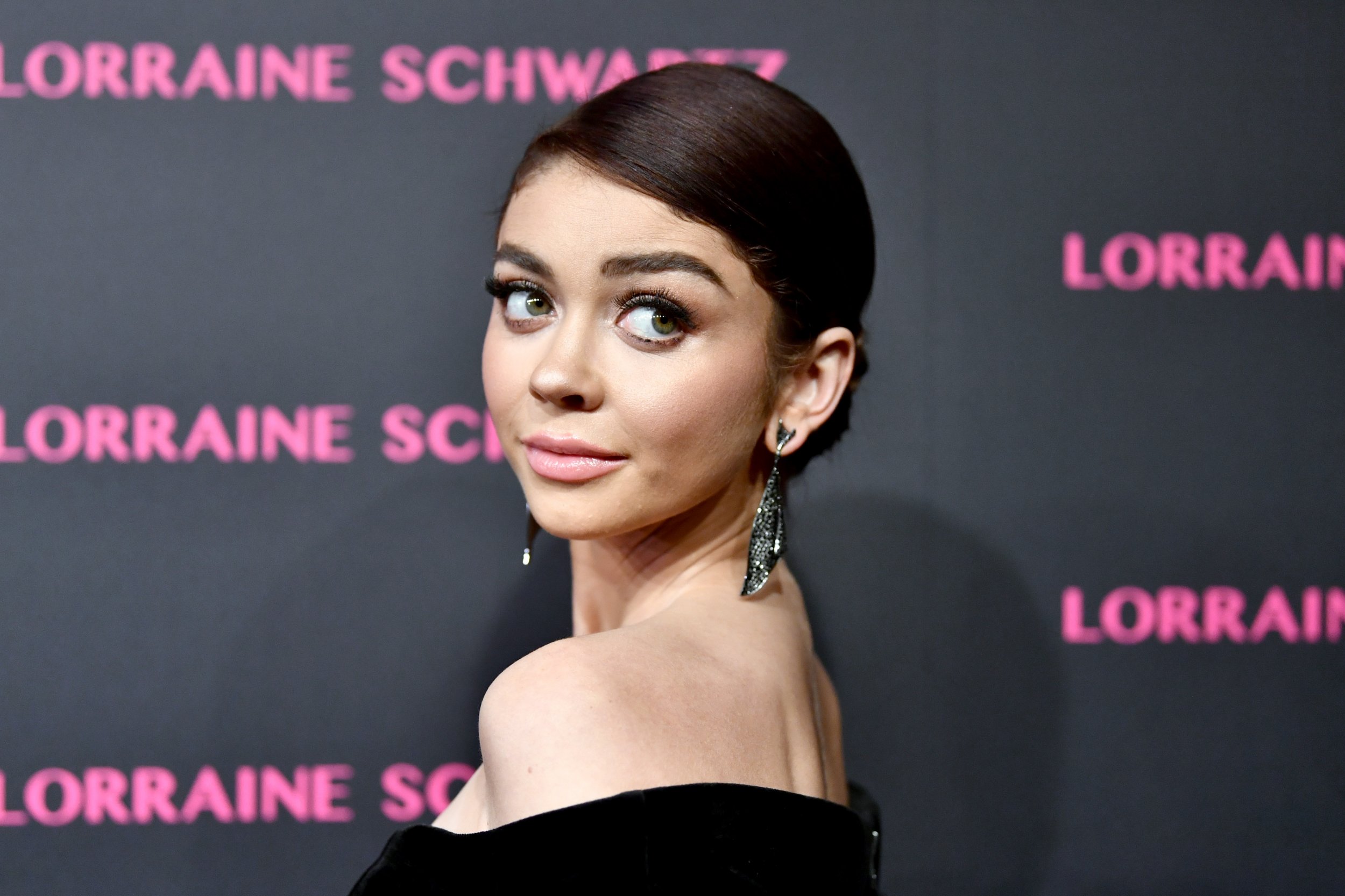 In honor of National Selfie Day, Modern Family star Sarah Hyland took to Instagram to reveal she was hospitalized by sharing a photo of her swollen face.
"Sometimes a selfie is more than just a good angle or feelin cute. This time for #NationalSelfieDay, I've decided to share my truth. As painful as it is," Hyland, 27, captioned the Instagram story picture of her swollen face. "So here is my face that was torn from work against my will. But I'm very grateful it was. Health should always come first."
Hyland was hospitalized June 18. In a second Instagram story post, she shared a video with her dog affectionately licking her face. The actress said her dog "knows" she's a bit under the weather.
"Can't wait to come back to my precious angel princess. She's perfect and knows exactly what I need at all times," Hyland continued. "This was taken this past Sunday. Day before hospitalization. She was literally telling me to get treatment."
Hyland didn't divulge the exact reason for her hospital stay, but has admitted to suffering from multiple health conditions in the past.
She received a kidney transplant from her father, actor Edward James Hyland, in April 2012 due to her kidney dysplasia. The medical condition, which she was diagnosed with as a child, occurs in the womb when one or both of a fetuses kidneys fail to develop properly.
"I was born with so many health issues that doctors told my mother I would never have a normal life," Hyland told Seventeen in 2015. "She said, "You're right, she won't—but it won't be because of her health.'"
Hyland has frequently struggled with fluctuating weight, either appearing somewhat thin or slightly swollen due to medical issues. In 2017, she addressed her weight after fans accused her of being pregnant or anorexic.
"This year has brought a lot of changes and with that, physical changes. I've basically been on bed rest for the past few months, I've lost a lot of muscle mass," Hyland tweeted. "My circumstances have put me in a place where I'm not in control of what my body looks like. I write this because I've been accused of promoting anorexia… And I want young girls to know that that's NOT my intention."
"I don't mind when you say that I look pregnant," she added. "Or fat. Because I know that my face is swollen from medication that is saving my life. I'm a 26-year-old woman who goes through more than you could ever imagine on a daily basis. I am grateful for the life I live and you should be too."
Representatives for Hyland didn't immediately return Newsweek's request for comment.