Sarah Jessica Parker's Birthday: Her 15 Best Movies & TV Shows Ranked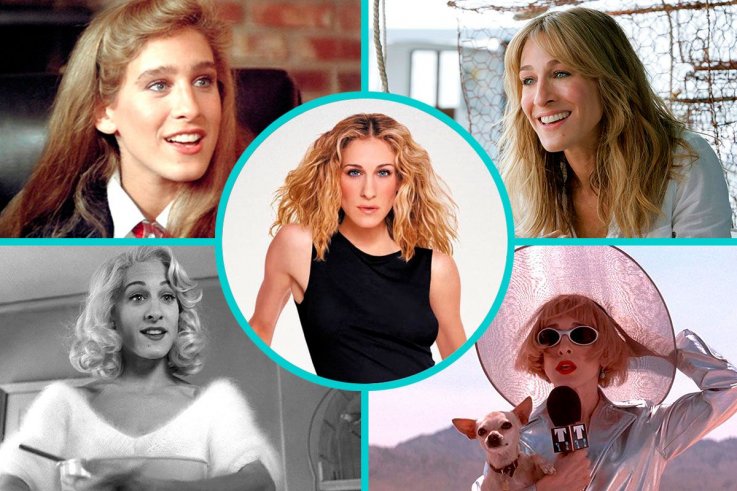 Sarah Jessica Parker will likely always be best known for playing the millennium it girl Carrie Bradshaw in the enormously popular Sex and the City franchise. But Parker started out as a different kind of star—she rose to fame as a teen dancer, all perms and leotards rather than Malano Blahniks.
Born on March 25, 1965 in Nelsonville, Ohio, she first trained as a dancer and singer, attending the School of American Ballet in New York City. After graduation, she landed the title role in the Broadway musical Annie in 1979. At the age of 17, she starred in the short-lived CBS sitcom Square Pegs , which brought her to the attention of Hollywood casting directors.
Over the next couple of years, she landed parts in several major teen movies, including Footloose (1984), in which she played a dance-loving teen from small-town Utah. The movie was trashed by critics, but was a huge hit and came to define the frothy, pleasure-seeking teen culture of the 1980s.
She followed Footloose with Girls Just Wanna Have Fun (1985), another dance romcom in which she teaches a handsome young man her finest moves in order to win big at a dance competition.
She moved away from teen movies with science fiction flick Flight of the Navigator in 1986 and played a witch in the 1993 cult hit Hocus Pocus . The following year she starred opposite Johnny Depp in Ed Wood , Tim Burton's comedy drama about the infamous B-movie director. She would go on to work with Burton again in his 1996 movie Mars Attacks!
In 1998 she was cast as Carrie Bradshaw in Sex and the City , and TV was never the same again. Her (mostly) sex-positive, stylish and funny Bradshaw "did as much to shift the culture around certain women's issues as real-life female groundbreakers," Naomi Wolf wrote in The Guardian .
Parker was perfectly cast as the charismatic New York social butterfly. The surreal opening sequence featuring Parker in a tutu seemed to subliminally reference Parker's past as a dancer, as well as Carrie's sartorially whimsical nature.
Sex and the City ran for six seasons, and allowed Parker to move into mainstream movie roles. She starred in 2005 dramedy The Family Stone and 2006 romcom Failure to Launch , starring Matthew McConaughey. Two Sex and the City movies followed, although they failed to replicate the sharp writing of the TV show.
Parker returned to HBO in 2016 for Sharon Horgan's sitcom Divorce , which she executive produced and starred in. Divorce was a moderate critical success, and HBO announced a third season in November 2018.
As she turns 54, Newsweek looks back at Parker's career so far, ranking her 15 best TV and movie appearances by how well they were received by critics on Rotten Tomatoes, Metacritic and IMDb.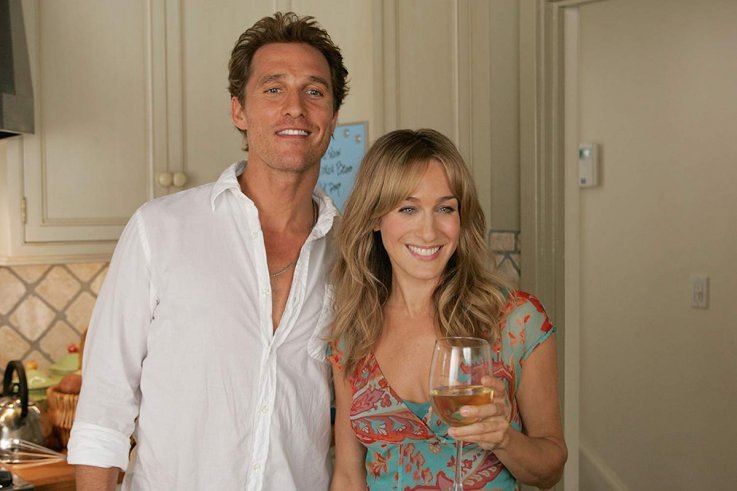 Paramount Pictures
15. Failure to Launch (2006). Total score: 49.59%.
Directed by: Tom Dey. Starring: Matthew McConaughey, Sarah Jessica Parker, Kathy Bates, Zooey Deschanel, Justin Bartha, Bradley Cooper.
Plot summary: A thirty-something is still living with his parents until they hire an interventionist to help him graduate out of the house. That's when the fun begins.
What the critics said: "There are elements of Failure to Launch that elevate it, albeit sporadically, above the typical romantic comedy that it is." Christy Lemire, Associated Press.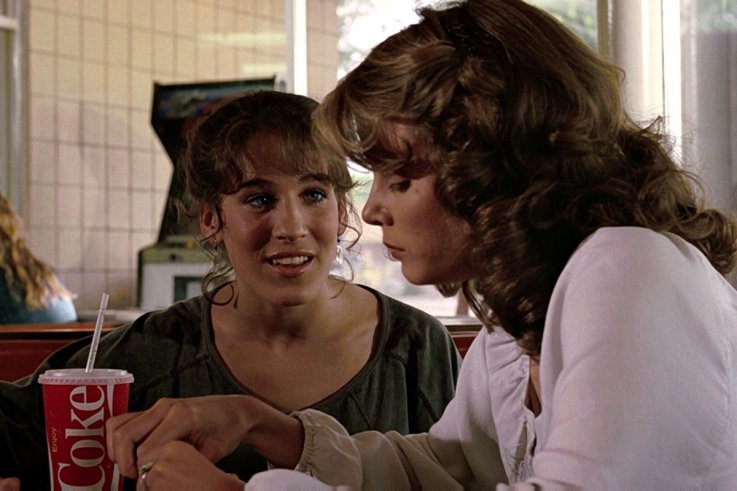 Paramount Pictures
14. Footloose (1984). Total score: 53.24%.
Directed by: Herbert Ross. Starring: Kevin Bacon, Lori Singer, John Lithgow, Dianne Wiest, Chris Penn, Sarah Jessica Parker.
Plot summary: A city teenager moves to a small town where rock music and dancing have been banned, and his rebellious spirit shakes up the populace.
What the critics said: "Footloose doesn't expect to be watched closely or taken seriously. It wants to fill the screen with catchy music and pretty kids, and this it certainly accomplishes." Janet Maslin, New York Times.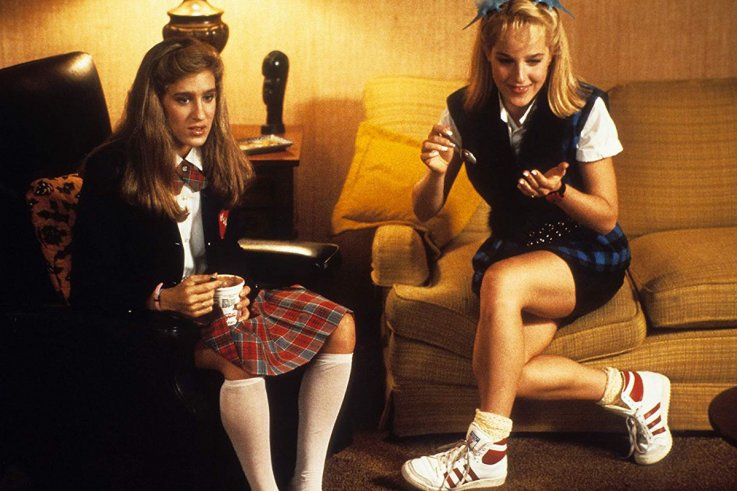 New World Pictures
13. Girls Just Want to Have Fun (1985). Total score: 54.18%.
Directed by: Alan Metter. Starring: Sarah Jessica Parker, Helen Hunt, Shannen Doherty, Ed Lauter.
Plot summary: High school friends Janey and Lynne try to enter a TV dance contest, against the wishes of Janey's father.
What the critics said: "The film simply turns the title into an excuse for standard high school antics revolving around the exceptionally (even by current standards) bubble-headed question of whether the heroine, Janey (Sarah Jessica Parker), will win a dance contest and land a job on her favorite television show." Janet Maslin, New York Times.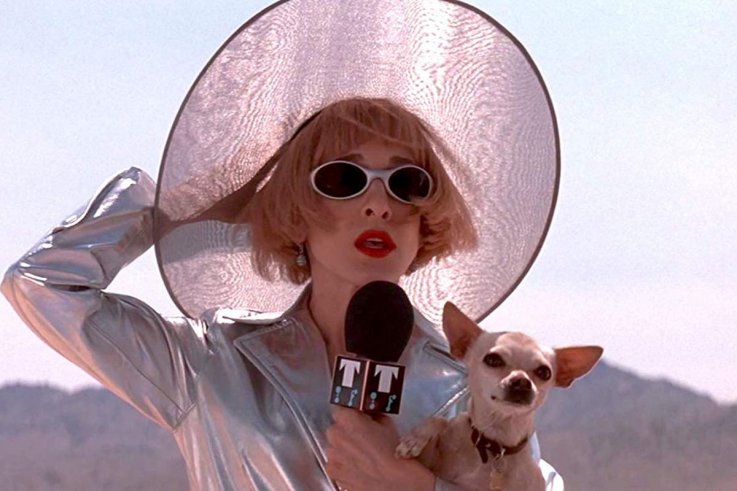 Warner Bros.
12. Mars Attacks! (1996). Total score: 56.76%.
Directed by: Tim Burton. Starring: Jack Nicholson, Pierce Brosnan, Sarah Jessica Parker, Annette Bening, Glenn Close, Danny DeVito, Martin Short, Michael J. Fox, Jack Black, Natalie Portman.
Plot summary: Earth is invaded by Martians with unbeatable weapons and a cruel sense of humor.
What the critics said: "The cast is so large that most of the actors don't stick around very long, but each has his or her moment to shine." Jay Boyar, Orlando Sentinel.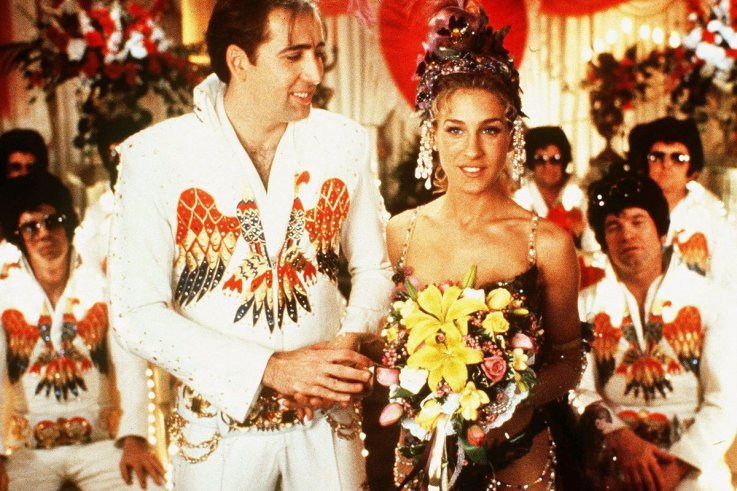 Columbia Pictures
11. Honeymoon in Vegas (1992). Total score: 57.14%.
Directed by: Andrew Bergman. Starring: James Caan, Nicolas Cage, Sarah Jessica Parker.
Plot summary: Jack loses $65000 in poker in Las Vegas, where he's marrying Betsy. The wedding'll have to wait as the poker winner wants the weekend with Betsy to cancel the debt. She accepts. Whom will she marry?
What the critics said: "The plot is ridiculous but enjoyably so, with enough jokes to carry it for an hour and a half and a relatively fast pace prevents you from seeing the holes in the story." William Thomas, Empire Magazine.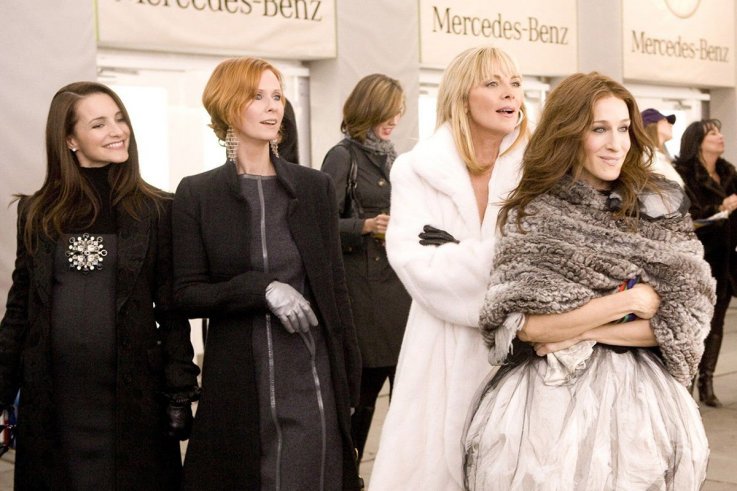 New Line Cinema
10. Sex and the City (2008). Total score: 57.15%.
Directed by: Michael Patrick King. Starring: Sarah Jessica Parker, Kim Cattrall, Cynthia Nixon, Kristin Davis, Chris Noth.
Plot summary: A New York City writer on sex and love is finally getting married to her Mr. Big. But her three best girlfriends must console her after one of them inadvertently leads Mr. Big to jilt her.
What the critics said: "It's nice to see these women again, because they are all rich and complex characters, but it's basically a sentimental exercise, designed for maximum cash flow before the idea is retired." Paul Byrnes, Sydney Morning Herald.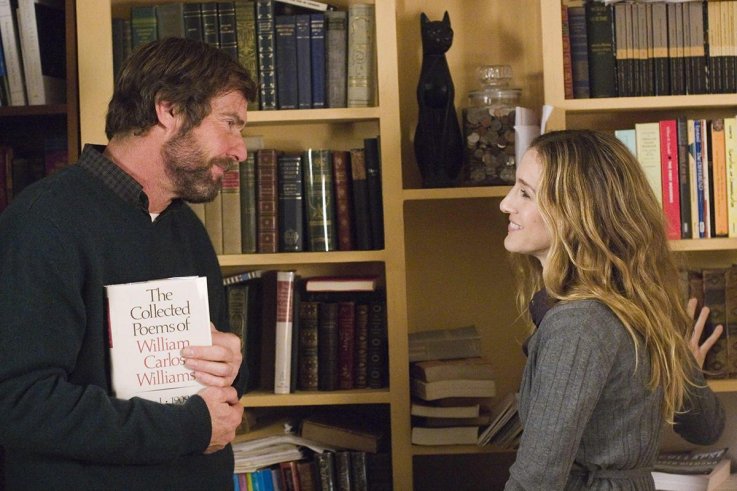 Miramax
9. Smart People (2008). Total score: 57.89%.
Directed by: Noam Murro. Starring: Dennis Quaid, Thomas Haden Church, Sarah Jessica Parker, Ellen page.
Plot summary: Into the life of a widowed professor comes a new love and an unexpected visit from his adopted brother.
What the critics said: "Call the cops. Oscar nominees Ellen Page and Thomas Haden Church steal Smart People right from under the noses of its ostensible stars, Sarah Jessica Parker and Dennis Quaid." Lou Lumenick, New York Post.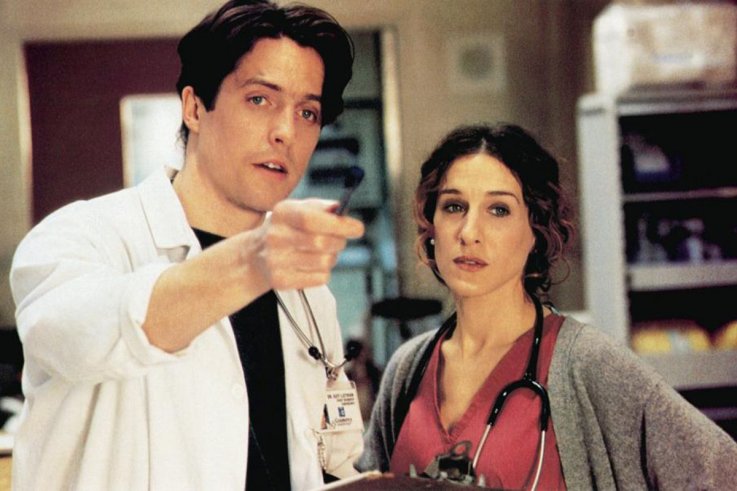 Columbia Pictures
8. Extreme Measures (1996). Total score: 58.66%.
Directed by: Michael Apted. Starring: Hugh Grant, Gene Hackman, Sarah Jessica Parker, David Morse.
Plot summary: A young doctor confronts with a famous colleague, when he learns about the true methods of his work.
What the critics said: "Sarah Jessica Parker rattles around briefly and uselessly as the only ER nurse in town allowed to practice medicine in cute gym clothes." Lisa Schwarzbaum, Entertainment Weekly.