Sarah Jessica Parker's Birthday: Her 15 Best Movies & TV Shows Ranked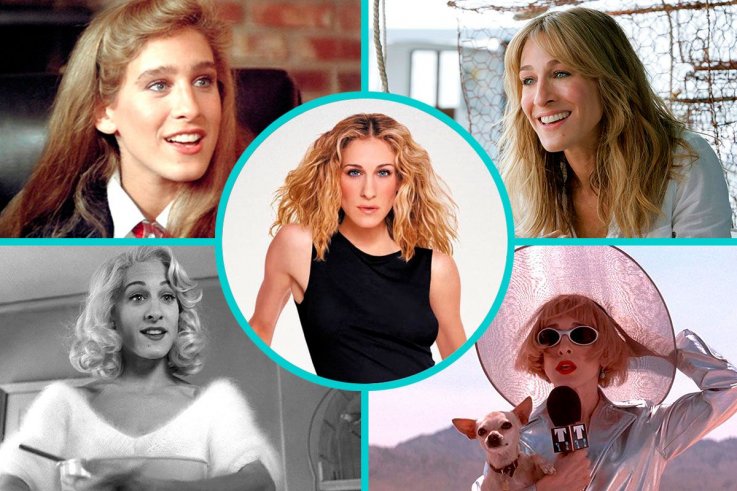 Sarah Jessica Parker will likely always be best known for playing the millennium it girl Carrie Bradshaw in the enormously popular Sex and the City franchise. But Parker started out as a different kind of star—she rose to fame as a teen dancer, all perms and leotards rather than Malano Blahniks.
Born on March 25, 1965 in Nelsonville, Ohio, she first trained as a dancer and singer, attending the School of American Ballet in New York City. After graduation, she landed the title role in the Broadway musical Annie in 1979. At the age of 17, she starred in the short-lived CBS sitcom Square Pegs , which brought her to the attention of Hollywood casting directors.
Over the next couple of years, she landed parts in several major teen movies, including Footloose (1984), in which she played a dance-loving teen from small-town Utah. The movie was trashed by critics, but was a huge hit and came to define the frothy, pleasure-seeking teen culture of the 1980s.
She followed Footloose with Girls Just Wanna Have Fun (1985), another dance romcom in which she teaches a handsome young man her finest moves in order to win big at a dance competition.
She moved away from teen movies with science fiction flick Flight of the Navigator in 1986 and played a witch in the 1993 cult hit Hocus Pocus . The following year she starred opposite Johnny Depp in Ed Wood , Tim Burton's comedy drama about the infamous B-movie director. She would go on to work with Burton again in his 1996 movie Mars Attacks!
In 1998 she was cast as Carrie Bradshaw in Sex and the City , and TV was never the same again. Her (mostly) sex-positive, stylish and funny Bradshaw "did as much to shift the culture around certain women's issues as real-life female groundbreakers," Naomi Wolf wrote in The Guardian .
Parker was perfectly cast as the charismatic New York social butterfly. The surreal opening sequence featuring Parker in a tutu seemed to subliminally reference Parker's past as a dancer, as well as Carrie's sartorially whimsical nature.
Sex and the City ran for six seasons, and allowed Parker to move into mainstream movie roles. She starred in 2005 dramedy The Family Stone and 2006 romcom Failure to Launch , starring Matthew McConaughey. Two Sex and the City movies followed, although they failed to replicate the sharp writing of the TV show.
Parker returned to HBO in 2016 for Sharon Horgan's sitcom Divorce , which she executive produced and starred in. Divorce was a moderate critical success, and HBO announced a third season in November 2018.
As she turns 54, Newsweek looks back at Parker's career so far, ranking her 15 best TV and movie appearances by how well they were received by critics on Rotten Tomatoes, Metacritic and IMDb.