Sarah Jessica Parker Explains Why Carrie Didn't Call 911 for Big's Heart Attack
The opening episode of And Just Like That... shocked fans in December when Mr. Big (played by Chris Noth) was abruptly killed off.
The husband of main character Carrie Bradshaw suffered a heart attack after a stint on his Peleton exercise bike and he was later found barely conscious on the bathroom floor by Carrie.
Despite the heartbreaking nature of the scene, at the time it caused much confusion as it seemed to take an age for Carrie to react and call 911—with legions of fans left screaming "Do something!" at their TVs.
Big inevitably died—and at the time, the on-screen death prompted many questions from fans about Carrie's delayed response.
Now Parker has discussed that moment and offered the reasoning behind her character's delayed response.
"That's an understandable—and logical—expectation," Parker explained during an appearance on Watch What Happens Live with Andy Cohen on Monday night.
The Sex and the City star's explanation chalks it up to time slowing down and Carrie being dazed before snapping out of a trance-like shock.
"But I always think of that particular moment... it's suspended animation," she said.
"It's this moment where everything stops, and whatever collapsing of time that happens does not stop her from taking care of somebody in a fashion that you would want and expect from your partner, or husband, or wife."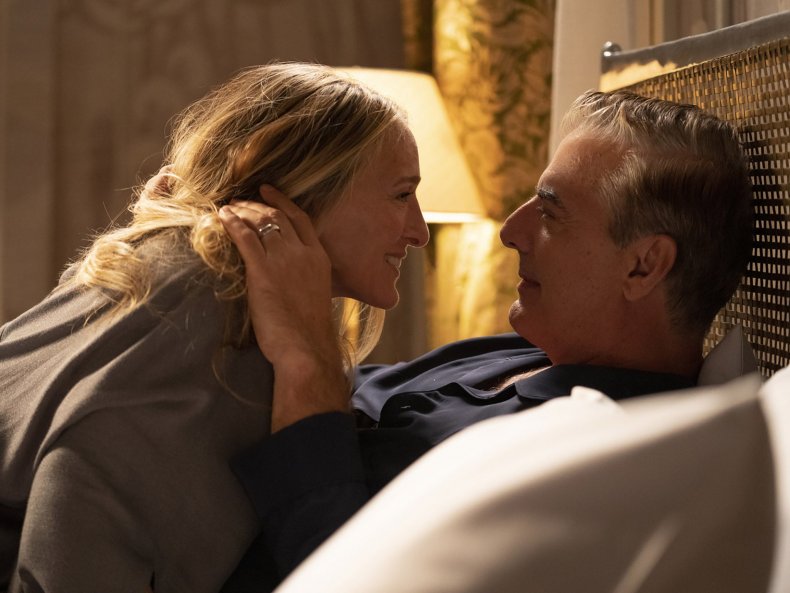 She added: "In my head, she struggled through this moment and tried to get him to be responsive, and then she, you know, came to her senses—I'm going to say after about two to three seconds."
It was notably longer than two or three seconds.
The HBO reboot also made headlines due to one key cast member being missing from the show—Samantha Jones star Kim Cattrall.
The actress refused to reprise her character in a since-shelved third movie amid reports of a feud with star and executive producer Parker and she was completely absent from the reboot, bar a few text messages sent to her character.
Cohen asked Parker about Samatha's text message presence on the show, but the actress gave all credit to the writers for still partially including her.
"I can take no credit to how we handled it except that I got to convey those messages, since they're not really spoken," Parker said.
"But it is Michael Patrick King, who is our showrunner and our head writer, and his extraordinary group of amazingly talented writers. It was an idea because, Samantha is not gone—the actress who played the role is no longer playing that role, but people aren't absent from your life when you don't want them to be."
She continued: "So, I thought that, in typical Michael Patrick fashion, he threaded it through with grace, and dignity, and respect, and love, and affection for that character. And I thought it mimicked many friendships that challenge each other, and struggle, and want to remain connected, in a way, because it's too painful."
And Just Like That... is streaming on HBO Max.