Sarah Jessica Parker Looks Forward to 'Sister' Cynthia Nixon's Run for Governor
Actress Sarah Jessica Parker provided her full support Thursday for her friend and former Sex and the City (SATC) castmate Cynthia Nixon amid her New York gubernatorial bid.
"A mother, an activist, an advocate, a fighter, a NY'er," Parker wrote. "A dear friend running for Governor of our great state. My sister on and off screen, you have my love, support and vote."
Prior to her Instagram endorsement, Parker said she looked forward to speaking with Nixon about her political aims. "Cynthia has been my friend and colleague since we were little girls," Parker said in a statement to Page Six. "I look forward to talking to her about her New York state gubernatorial bid."
Parker's endorsement follows statements made by fellow her SATC castmates. Kim Cattrall tweeted how she will "support & respect any former colleague's right to make their own career choices." Likewise, Kristen Davis, who donated to the Nixon's campaign, apologized via Twitter because she was "not in NYC to join the [campaign launch] party."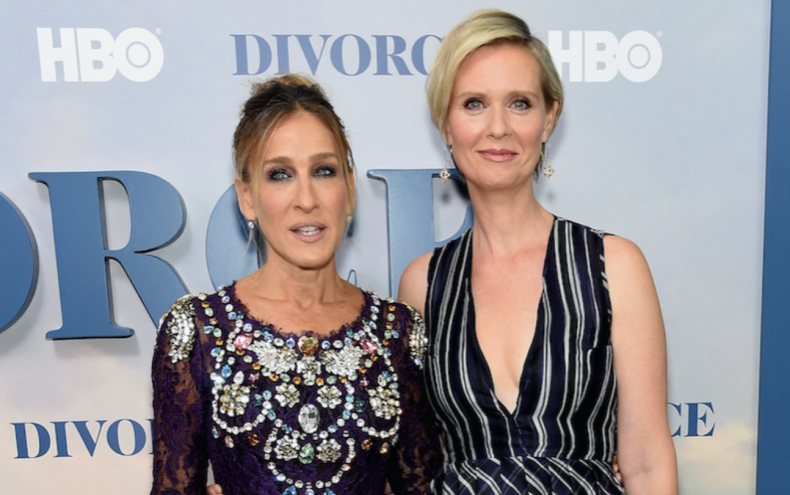 "I'm grateful for all of the support I've received from my Sex and the City community," Nixon, 51, told People magazine. "We worked on an incredible series for many years together, and my colleagues' ongoing support for my years of activism, and now my campaign, means a lot to me."
In February, Nixon reunited with the 53-year-old Divorce star ahead of her transition into politics. The pair ran into each other at a shoot for T Magazine, and Nixon took to Instagram to celebrate the occasion.
"Old friends ran into each other at a T Magazine shoot today," Nixon captioned a photo of the pair smiling. "Miss you @sarahjessicaparker." Parker commented on the photo: "You've no idea how happy this made me but too brief!"
On March 19, Nixon declared her candidacy for governor. "New York is where I was raised and where I'm raising my kids. I'm a proud public school graduate," she said. "And a prouder public school parent. I was given chances I just don't see for New York's kids today...I love New York. I've never wanted to live anywhere else. But something has to change."
Nixon is facing Governor Andrew Cuomo in the Democratic primary. He's served as New York's governor since 2011. If Nixon wins and succeeds Cuomo, it would make her the state's first female and first openly gay governor.
Representatives for Parker and Nixon did not immediately return Newsweek's request for comment.