Ex in the City: Sarah Jessica Parker Returns to HBO With 'Divorce'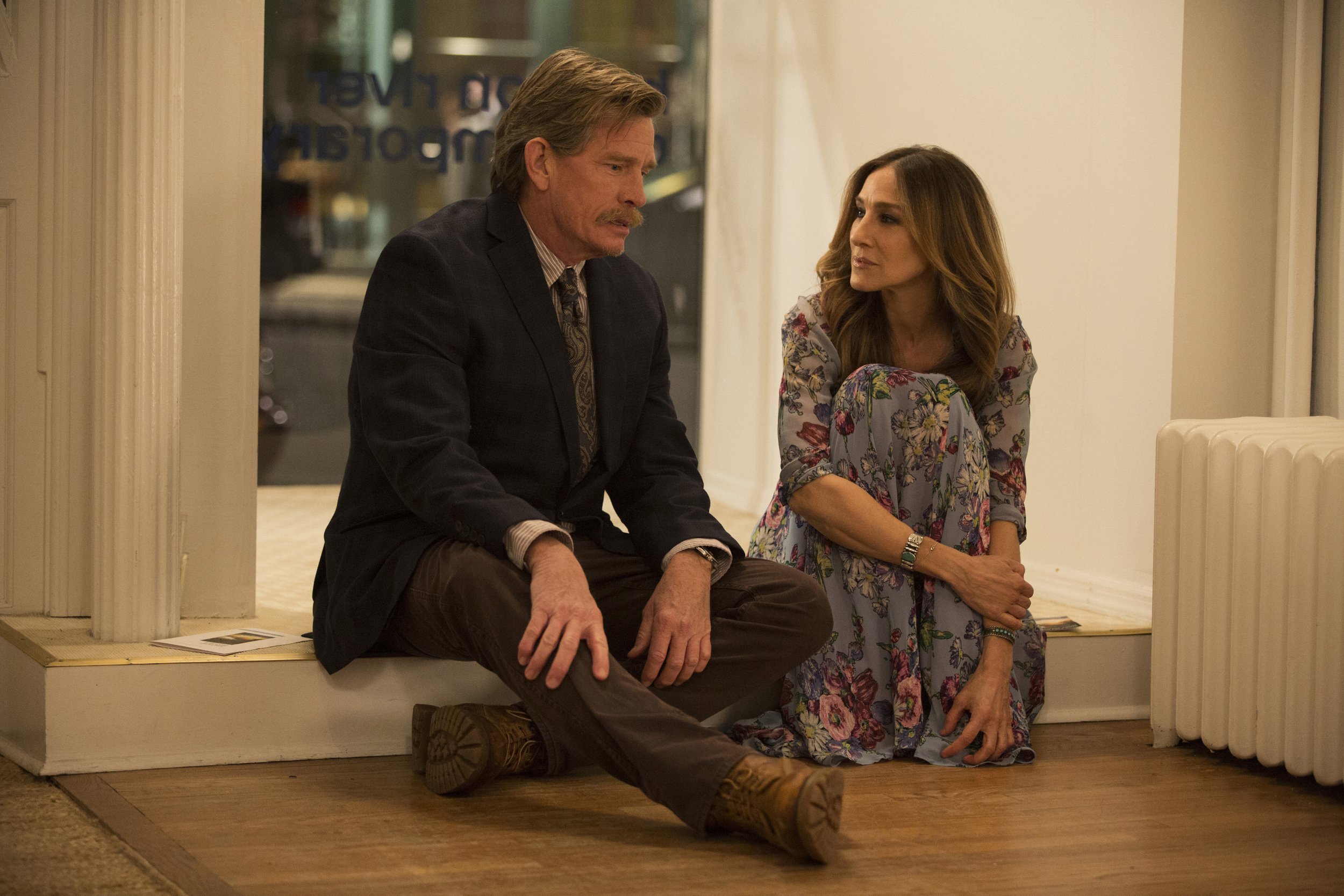 The following article contains spoilers for season one of HBO's Divorce.
The big draw of HBO's new comedy series Divorce, about a suburban couple spiraling into an ever more acrimonious divorce, also turns out to be its weakest link. The big draw is Sarah Jessica Parker, who plays Frances, a suburban wife and mother of two who commutes every day to her job as a headhunter, while her husband, Robert (Thomas Haden Church), struggles in his job as a real estate contractor. Everything about him drives her crazy: his new mustache, the way he overshares his exploits in the toilet, his humming along with Coldplay in the car. "How do you go from eight years of a happy marriage to wanting to blow someone's head off?" she asks a friend. Imagine Carrie Bradshaw eight years into marriage with Mr. Big—and John Cheever in the HBO writing pool.
It's been 18 years since Parker first essayed the role of Carrie in Sex and the City —that happy, chatty, tutu-clad singleton buzzing around the honeypots of lower Manhattan, testing the loyalty of her friends with fortune-cookie aperçus and bad puns. When we first see Frances, she is surveying time's damage in the bedroom mirror: She smiles, checks what it does to her crow's feet, then wipes the smile from her face and turns her head to see what it does to her neck. The passage of years is felt by viewer and actress alike in a kind of televisual sigh, both communal and touchingly intimate: Oh Carrie.
Divorce was created by Sharon Horgan, the Irish writer and star of the British hit comedy Catastrophe, and the first three episodes were directed by Girls veteran Jesse Peretz: You sense Girls' s influence in the raised middle finger (Parker's) that cues up the credits of the first episode. Horgan and Peretz structure the story in concentric rings of antagonism, as Frances and Robert try first counseling, then mediation, then lawyers, then really nasty, expensive lawyers; meanwhile, the countervailing forces of family pull them into at least a pretense of civility. "What are you both doing here?" ask their confused kids when both parents turn up to collect them from school.
This gives the series a nicely fluctuating will-they-won't-they dynamic: Will they be able to hang on to the "sneaky, friendly, easy" divorce Frances had hoped for, or will it turn into a knife fight?
That balancing act asks a lot of its performers—they must register pain and resentment, but also the charm that led their spouses, and us, to them in the first place. But in Parker's case there's a crucial layer missing. We never see the unhappiness that led her to seek a lover (Jemaine Clement), whose phone calls she juggles with the skittish panache with which she juggled suitors in Sex and the City. This is the adulterer as endearing ditz: She's all pratfalls, late entrances and winsome apologies. You half expect one of Carrie's signature narrations: "Why is everyone so down about divorce? It's just a dating opportunity paid for by your ex." It's her fault, but it's also in the writing. There aren't enough opportunities for Parker to trash the tutu.
Church, meanwhile, thrives as he hasn't since his Oscar-nominated turn in 2004's Sideways. He is a wonderful tragicomic performer, big-chested and broad-shouldered, with dolorous basset hound eyes and a bass voice mixing can-do Californian inflections with slight grogginess. His air is one of permanent existential panic, as if he's only just beamed down into this oversized, lumberjack body and is now out of options: He has to go ahead with this whole being-a-man thing. There's a glorious scene in the third episode in which, as Robert's personal life crumbles, he attempts to bond with the lunch pool of Mexican laborers on one of his building sites. "Mind if I take a load off, amigos?" he says. But the hail-fellow bluffness quickly turns to barely disguised bitterness. "What's been going on with you guys lately? Enjoy it while it lasts. That's my motto." Church is everything this series could be, if only it could trust Parker more: layered, pained, painfully funny.
Divorce begins on HBO October 9, and on Sky Atlantic October 11.