When she spoke at the 2016 Democratic National Convention, Sarah McBride was the first transgender person to speak at a major party convention. Now she's looking to break ground again, as the first openly transgender state senator in U.S. history.
McBride, 28, has just announced her candidacy for the Delaware state senate, hoping to take the seat that will be vacated by Sen. Harris McDowell (D-Wilmington) when he retired at the end of his term.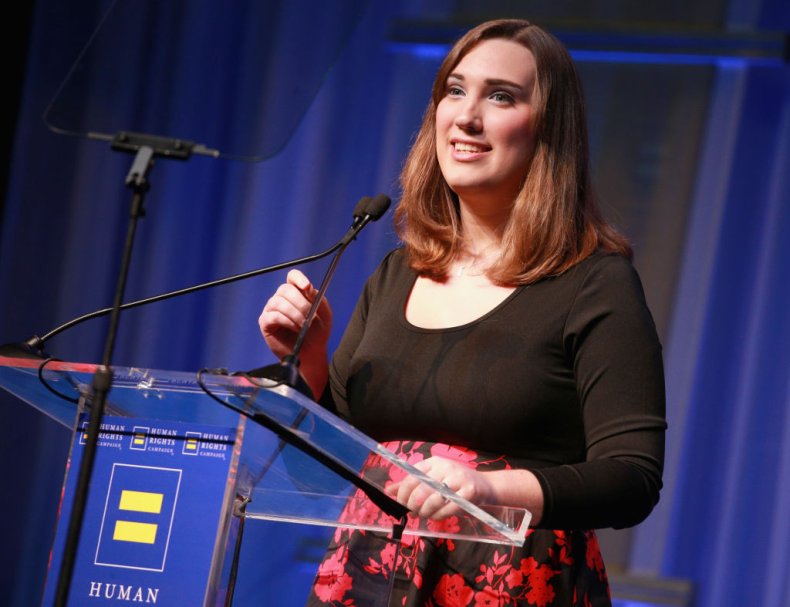 McBride has been longtime advocate for the trans community, lobbying for the passage of Delaware's Gender Identity Nondiscrimination Act, which was signed into law in 2013. She's also worked for former Gov. Jack Markell and Attorney General Beau Biden and, more recently, protested for stricter gun laws in the state.
Currently she serves as national press secretary for the Human Rights Campaign (HRC), the largest LGBT lobbying group in the U.S.
"I've spent my life standing up so that people can have dignity, peace of mind, and a fair shot at staying afloat and getting ahead," McBride wrote in a Twitter announcement Tuesday morning. "Our neighbors still need someone to fight for them."
She indicated she is working part-time at HRC during the campaign but would step down if she won the election.
Her campaign is expected to focus on broad-appeal issues like paid family leave, health care and "policies that impact people the most," she told the Delaware News Journal. "I don't intend on serving as a transgender state senator. I intend on serving as a senator who happens to be transgender."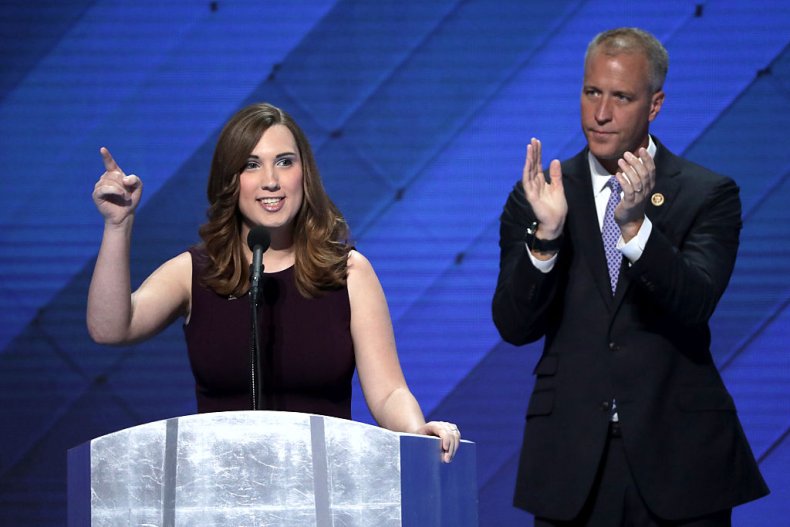 If McBride wins, she'll be the first openly transgender state senator in the United States. Another trans woman, Danica Roem, was elected to the Virginia House of Delegates in 2017, unseating a 13-term Republican incumbent who introduced a "bathroom bill" to block transgender people from using facilities that matched their gender identity.
On Tuesday, Roem responded to McBride's candidacy, tweeting "I'm proud of you, @SarahEMcBride. Go win."
The same year as Roem's victory, two transgender Minnesotans, Andrea Jenkins and Philippe Cunningham, were elected to the city council Minneapolis, and another, Lisa Middleton, won a city council race in Palm Springs, California.
In 2012 another trans woman, Stacie Laughton, was elected to the New Hampshire House of Representatives. But Laughton stepped down before taking office after critics complained her suspended sentence for credit-card fraud made her ineligible to run for office.
Last year, Christine Hallquist became the first openly transgender candidate nominated for governor by a major political party when she won the Vermont Democratic primary.
Hallquist lost to incumbent Republican Gov. Phil Scott in the general election, 110,335 votes to 151,261.