Sarah Palin Defeated as Doubts Grow over GOP Plans to Capture House
Republican Sarah Palin has been defeated by Democrat Mary Peltola in the special election for Alaska's at-large House seat, casting doubt on Republican expectations of retaking the House in the November midterms.
Peltola won the election following the counting of ballots on Wednesday. She will become the first Alaska Native to serve in Congress, the first Democrat to represent Alaska in 50 years and the first-ever woman to represent the state in the House. Palin, the former governor of Alaska and a vice presidential candidate in the 2008 election, said that she was "disappointed" by the outcome, while blaming Alaska's "crazy" new ranked-choice voting system for her defeat in a statement to the Associated Press (AP).
The Democratic gain follows an unexpected win by congressman-elect Pat Ryan in a New York swing district and represents a blow to Republicans, with their hopes of controlling the House having diminished after seeming nearly certain earlier in the year. A Democrat will hold the seat until at least January, during which time Peltola will complete the final term of long-serving Alaska congressman Don Young, who died in March after representing Alaska for 49 years.
Peltola will contend with Palin and additional candidates she faced in the special election—Republican Nick Begich III and Libertarian Chris Bye—in this year's regular election, which is set to take place alongside the nation's other midterms on November 8.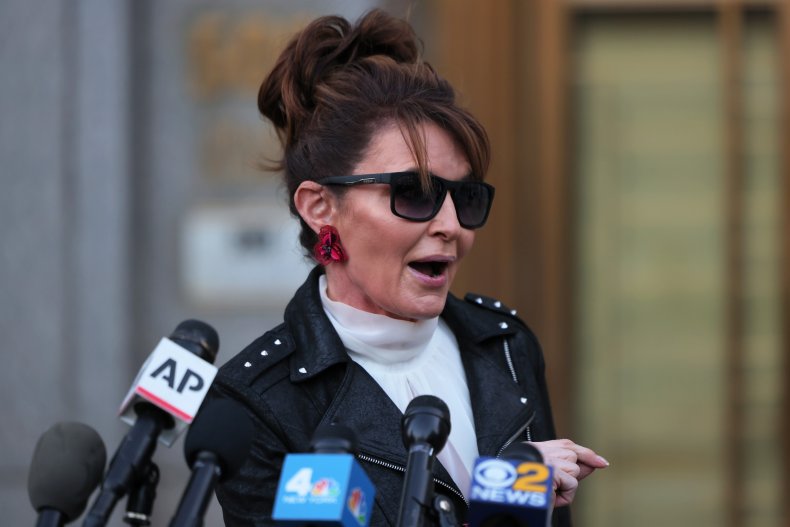 Although Republicans had been heavily favored to win the House seat in November, some experts have said that the special election results indicate that the contest's outcome is anything but certain.
After her victory was announced, Peltola tweeted that she believed "the broad coalition we're building has the real chance of building the momentum we need to win in November."
The nonpartisan Cook Political Report rated Alaska's House election as a "likely Republican" win. However, Cook analyst Dave Wasserman announced in a tweet on Wednesday that the race's rating would change to a "toss up" due to Peltola's victory.
Cook changed its prediction that Republicans would gain as many as 35 House seats in the midterms last week to a predicted GOP gain of 10 to 20 seats. Wasserman said that the possibility that Democrats could retain control of the chamber was "not out of the question."
Polling analysis website FiveThirtyEight predicted that Republicans were "favored" to win the House with a 76 percent chance as of Wednesday night. However, Democratic chances have been slightly improving in recent weeks.
Some of those who reacted to news of Palin's defeat suggested that the result was a clear sign that midterm momentum had changed to benefit the Democrats.
"Forget about everything we know about midterms," MSNBC political analyst and former Biden administration official Cristóbal Alex tweeted. "The game has changed. A Democrat just won a special election in Alaska, defeating Sarah Palin in the process. And history has been made. @MaryPeltola will become Alaska's first indigenous member of Congress."
"Sarah Palin goes down in Alaska and Dems won another seat they weren't supposed to," tweeted Carlos G. Smith, a Democratic Florida state representative. "People are pissed about Republicans taking their abortion rights and they are not going to take it any more."
"Palin loses in red Alaska," author and University of Nevada Las Vegas professor Lynn Comella tweeted. "Republicans should be very, very worried."
"BREAKING: Sarah Palin just lost in a red state," tweeted Antonio Arellano of the youth voter mobilization organization NextGen America. "It cannot be overstated how fearful Republicans are right now for the midterms. They are finished."
"I'm sure pundits will say the Alaska race isn't a harbinger of any 'blue wave' cuz it was more about rejecting a bad R candidate," writer and filmmaker April Wolfe tweeted. "But... [looks at every R candidate, including a literal Nazi, a TV doctor, and a guy who desperately needs medical care for his brain] I dunno."
"Sarah Palin just lost an R+8 seat that Trump carried with 53% of the vote," tweeted Democratic strategist Sawyer Hackett. "The seat just changed from Likely R to Toss Up. A lot of Republicans in solid red districts are getting nervous right now."
Newsweek reached out to the Palin and Peltola campaigns for comment.