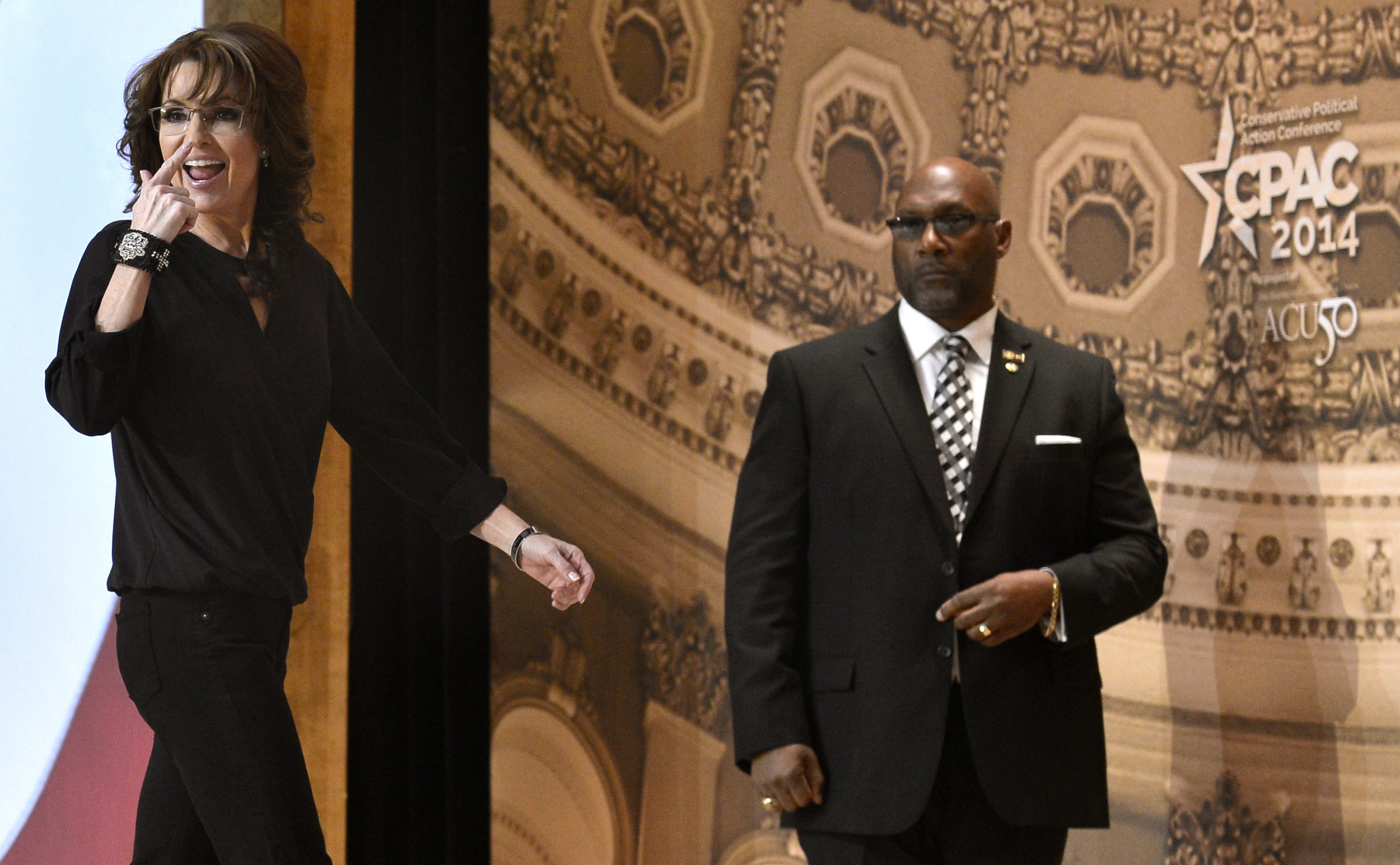 In the six years since Sen. John McCain hauled then-governor Sarah Palin in front of national audiences as part of his failed bid to become the President of the United States, Palin has rarely not been in front of the camera. In addition to regular appearances on politics talk shows, Palin also ventured into reality TV with Sarah Palin's Alaska and Amazing America with Sarah Palin.
Not satisfied with simply appearing on other peoples' TV channels, Palin made her own, called the The Sarah Palin Channel, Variety reported. Saying she was "tired of the media filters," Palin told viewers she was "going to do something about it...and no need to please the powers that be," in a video posted to her YouTube channel. She also promised to "cut through the media's politically correct filter."
But the channel won't be all hard-hitting journalism, Palin promised. "We'll also share some of the fun that goes on in the Palin household and a lot of our adventures in the great outdoors," she said. She even invited subscribers to submit their own content and promised to interact with fans in video chats.
A subscription to The Sarah Palin Channel will run you $9.95 a month, which is exactly what you'll pay for a subscription to Glenn Beck's The Blaze TV. For comparison, Netflix's instant streaming service costs a mere $7.99 a month and, unlike Palin's channel, won't charge you for homemade content.
To produce her channel, Palin is partnering with Tapp, a startup that "builds video channels for powerful personalities and their super-fans," according to Tapp's website.