Sarah Palin Signed Production Deal to Star in Courtroom Reality Show in 2017: Reports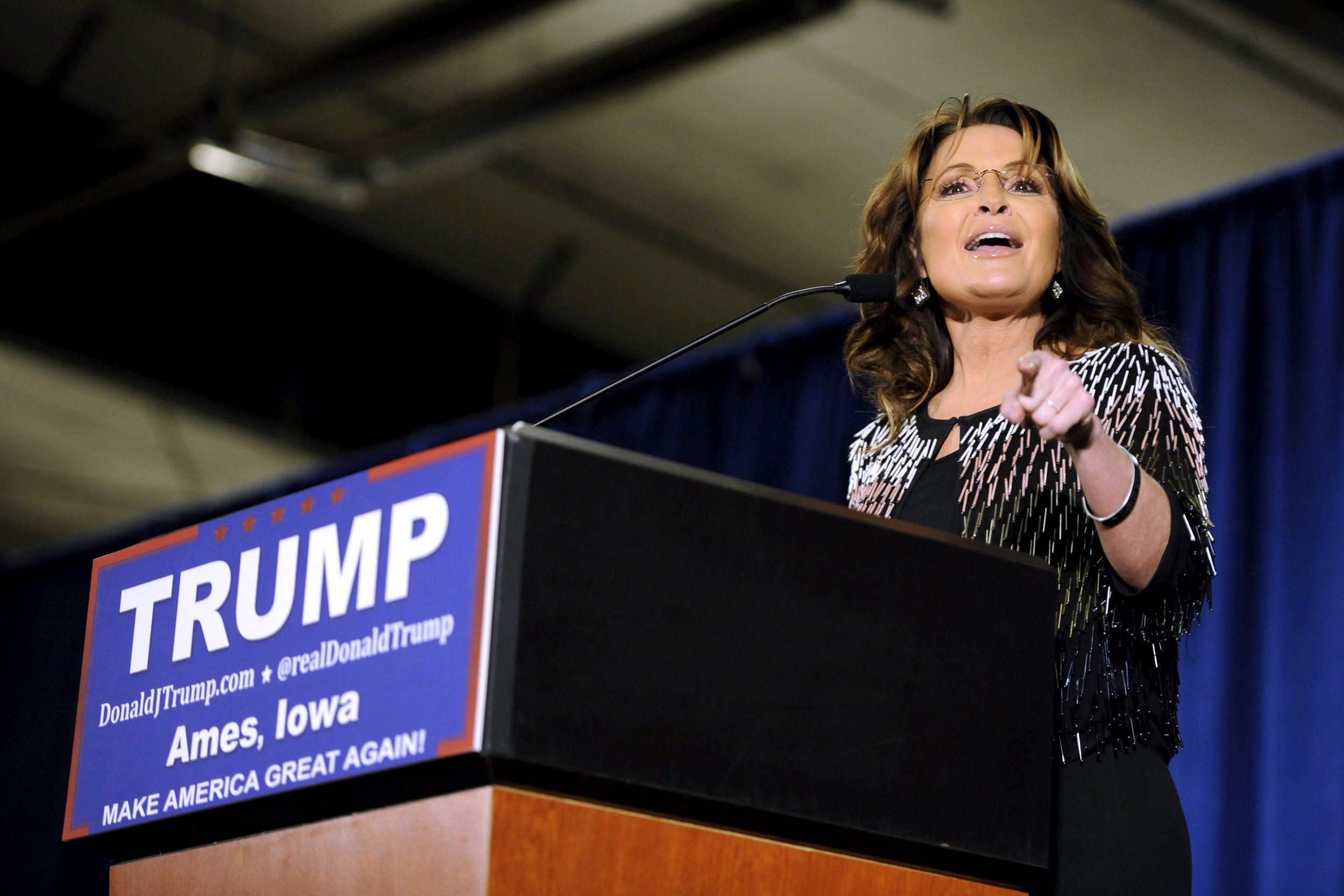 Sarah Palin, the former governor of Alaska and John McCain's vice presidential running mate in the 2008 election, has reportedly signed a production deal to star in a courtroom reality show. The news was first reported by People Tuesday. A publicist for the production company confirmed the deal to USA Today.
"She's sold millions of books, one of which sold over 2 million copies; she's a proven ratings draw; she has close to 6 million followers on social media; she has a huge audience; and you can say that audience corresponds well with a daytime audience," said Howard Bragman of Fifteen Minutes, the public relations company for Missoula, Montana-based production company Warm Springs.
Warm Springs reportedly approached Palin about the Judge Judy-esque show in 2015, and she signed on last month. A pilot episode has not yet been made nor has the daytime show been sold, but the as-yet unnamed series will reportedly appear on nationally syndicated TV in the fall of 2017. The production company directed a call from Newsweek to the public relations company, which did not immediately return a request for comment.
Palin, who attended several schools before graduating with a bachelor's degree in journalism, is neither a lawyer nor a judge, but she has had some experience on the small screen. She has appeared on Sarah Palin's Alaska on TLC and Amazing America With Sarah Palin on the Sportsman Channel and as a contributor on Fox News.
If nothing else comes of it, at least the new project could provide Palin-impersonator extraordinaire Tina Fey some rich material with which to reprise the role.
Watch Fey in her recent appearance as Palin on Saturday Night Live, in a sketch depicting Palin's endorsement of Republican front-runner Donald Trump: