Is the Sarah Palin Phenomenon Over?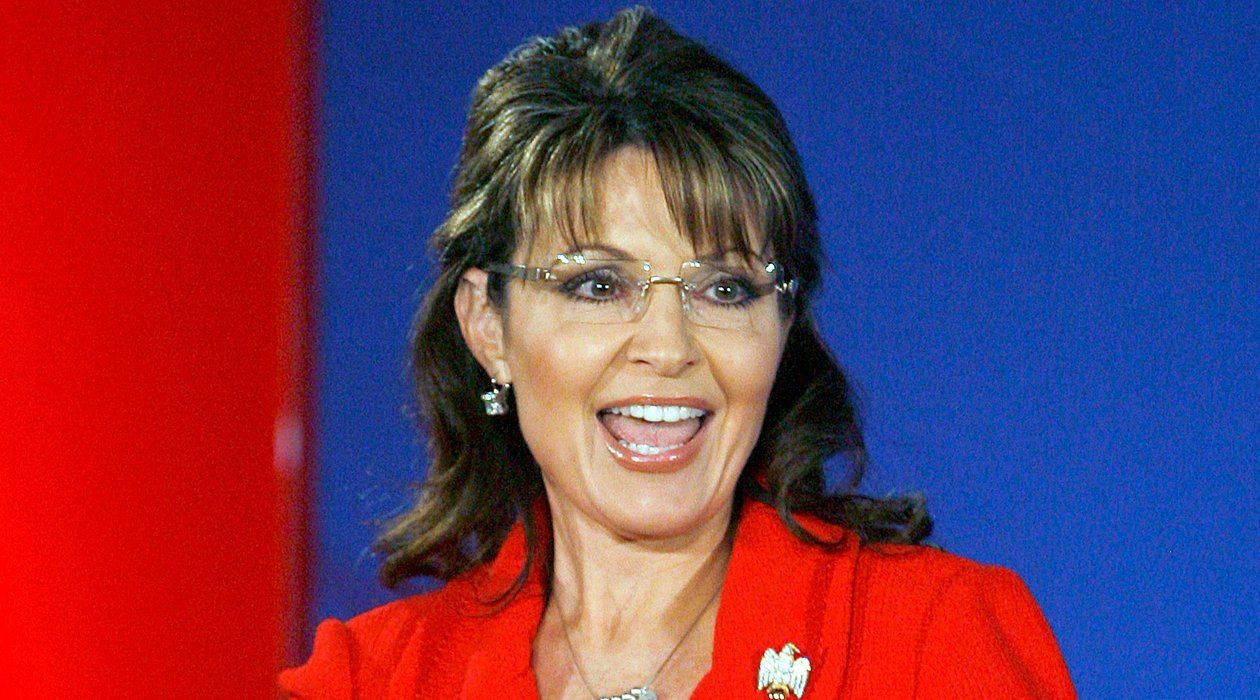 There was a sense of celebration in the air when Fox News struck a $3 million deal with Sarah Palin, beating out a slew of networks, syndicators, and even Hollywood studios for the services of the hottest phenomenon on the political landscape. But 16 months after network chief Roger Ailes closed the deal in a meeting with Palin and her husband, Todd, the excitement has cooled. Palin's regular appearances as a commentator no longer move the ratings needle without a promotional push. Palin was supposed to host prime-time specials dubbed Real American Stories, but Fox insiders tell me the idea was shelved early on. The first one bombed, losing a chunk of its audience as the show progressed.
Palin is a remote presence, beaming in from the studio Ailes had built at her Alaska home when she wants to weigh in, which she sometimes signals with emails at odd hours. During a rare appearance in New York City on election night, Fox staffers scurried to fix a towering beehive hairdo created by an errant makeup artist. But many of Fox's top-line journalists have never met Palin, and at times the hallway chatter, at least among some of the men, is less about her political future than her appearance.
Her fortunes are such that Fox contributor Tucker Carlson recently tweeted: "Palin's popularity falling in Iowa, but maintains lead to become supreme commander of Milfistan"—a reference to Palin as a sexually desirable mom, or MILF. Todd Palin, according to sources, fired off an email asking what Fox planned to do about that (Carlson later apologized).
While Fox says it still values Palin, her relationship with the network treasured by red-state America has changed. Bill O'Reilly recently complained after a combative interview with her that she isn't engaging on the issues. Even longtime cheerleader Glenn Beck told viewers she should have published a policy book: "It should have shown that, yes, she knows where Russia is."
When Palin appeared from Alaska last week in a pink windbreaker that matched her lipstick, she castigated Barack Obama for a "befuddling foreign policy" in Libya and indirectly defended the birthers as "curious Americans" who shouldn't be depicted as crazy for challenging the president's birth certificate. Once, such thunderbolts would have ignited crackling headlines. But Palin made news only with a parting jab at departing CBS anchor Katie Couric, underscoring her lingering anger over their contentious campaign interviews in 2008.
As her poll numbers sink, Republican Party insiders assume she's unlikely to mount a presidential campaign, the possibility of which used to stoke endless interest in her every Facebook pronouncement. "Her real constituency is the media," says former John McCain adviser Mike Murphy, who views Palin as a "niche candidate" incapable of winning the nomination. "The media have always overestimated her appeal. They're drunk with interest in covering her. It's a partnership—they're in business together."
But the partnership, often fed by her fiery tweets (see chart), is suffering. Between February and April, according to an analysis for NEWSWEEK by General Sentiment, a company that tracks and measures online content, posts involving Palin fell 38.3 percent, to 235,032, over the past 30 days. Social-media mentions dropped in lockstep, down 32 percent over the same period, to 135,421. And the value of all that "free" media dropped roughly by half during this period, from $63 million to $33 million. While it would be foolish to count her out, it is hard to escape the conclusion that her influence has peaked. People close to Palin acknowledge that she has done virtually nothing to lay the groundwork for a campaign. But they don't see her as toning things down, saying she is busy giving speeches (for as much as $100,000 a pop) and tending to her five kids and her grandchild.
One person in regular touch with Palin says she has always been an unconventional candidate and doesn't need to be courting county chairmen; she could jump into the Iowa caucuses this fall and galvanize voters. "She's unpredictable," says another person familiar with her thinking. "She could get up one day, say we're running, and put it on Facebook."
From the minute McCain picked her, Palin's mama-grizzly persona set her apart. And what she calls the "lamestream media" has generated sympathy for her by taking some cheap shots. But a series of fateful steps simultaneously boosted her fame and narrowed her political future. When Palin abruptly resigned as governor, that left her vulnerable to criticism that she wasn't ready for the pressures of the presidency. She managed to rebound, emerging from the 2010 midterms with a head of steam. She demonstrated that her endorsement could bring a candidate instant credibility—and a fundraising windfall.
Then came Tucson. After the tragic shootings in January, which left Congresswoman Gabby Giffords badly wounded and six people dead, Palin's detractors unfairly tried to tar her with blame for having posted a map of Democratic targets marked with crosshair symbols. Fox's Ailes cautioned her to lie low rather than inject herself into the story, and was irritated when she failed to follow his advice. Four days after the massacre, she accused "journalists and pundits" of manufacturing a "blood libel" against her. After that, says GOP strategist Leslie Sanchez, "I believe she was sidelined for appearing insensitive and confrontational."
Given her stumbles as a VP candidate, campaign pros expected her to buff her policy credentials. Instead, Palin became a media celebrity, a bestselling author, and the star of her own reality show on TLC. (Ratings dropped from 5 million viewers to half that before she decided to end it.)
Her fierce determination to control her message sometimes works against her. When Palin visited earthquake victims in Haiti, she tightly restricted press access, except for Fox's Greta Van Susteren, and imposed similar restrictions on a visit to India and Israel. Both trips barely caused a blip.
Once Palin appeared to dial it back, she left a vacuum to be filled by Donald Trump and other hot-button figures. "I think Sarah Palin is running for president, but her name is Michele Bachmann," the Minnesota congresswoman and Tea Party favorite, says former Mitt Romney adviser Alex Castellanos. "I don't think there's room for the real one now."
If Palin indeed stays away from the campaign trail, her team sees more lucrative opportunities ahead: more books, more speeches, perhaps another season of Sarah Palin's Alaska. She may never recapture the obsessive spot she once occupied in the American nervous system, but Palin is not going anywhere.
null