Sarah Palin Takes Center Stage in Alaska Primary That Debuts Voting Reforms
The sweeping election reforms that Alaska voters approved two years ago were intended to reduce the power of major political parties and benefit centrist candidates who don't cater to either ideological extreme.
But Alaska's new system of open, nonpartisan primaries and ranked-choice general elections may produce the opposite result when it goes into effect for the first time Saturday, in a special election to fill the remaining term of the late Representative Don Young, a Republican who died in office in March after holding the state's lone House seat for 49 years.
Former Alaska Governor Sarah Palin and a handful of other candidates on the far right and left have emerged as the frontrunners among the four-dozen candidates on the ballot in the primary race.
Alaska is holding a separate primary election the same day, with the top four finishers going on to the general election in November to determine who will serve the full two-year term starting next year.
If Palin makes it to the August general election, the ranked-choice system might still hurt the 2008 Republican vice-presidential nominee, whose popularity in Alaska has plummeted since she resigned as governor more than a decade ago.
But for now at least the nonpartisan primary format appears to have benefited well-known conservatives, such as Palin and Nick Begich III, who have connections to state and national Republicans — instead of more moderate candidates, as supporters of the voting reforms had hoped.
"Out of the 48 candidates, Sarah Palin's got the most name ID. She's the most famous," said Jim Lottsfeldt, a political consultant in Alaska who works with candidates from both parties.
In addition to Palin and Begich — whose grandfather, Nick Begich, held Young's House seat before dying in a plane crash in 1972 — several current or former local lawmakers are seen as favorites to move on to the general election. Another top contender is Al Gross, an independent with high name recognition thanks to his unsuccessful Senate run in Alaska in 2020.
Palin's quick rise to the top of the crowded primary field is due in part to the unusual circumstances surrounding the race.
The state planned to hold its first open primary election in August, which would have given candidates and voters more time to adjust to the idea of a nonpartisan race. But that plan was upended when Young died at age 88 in late March and a special election was called for June.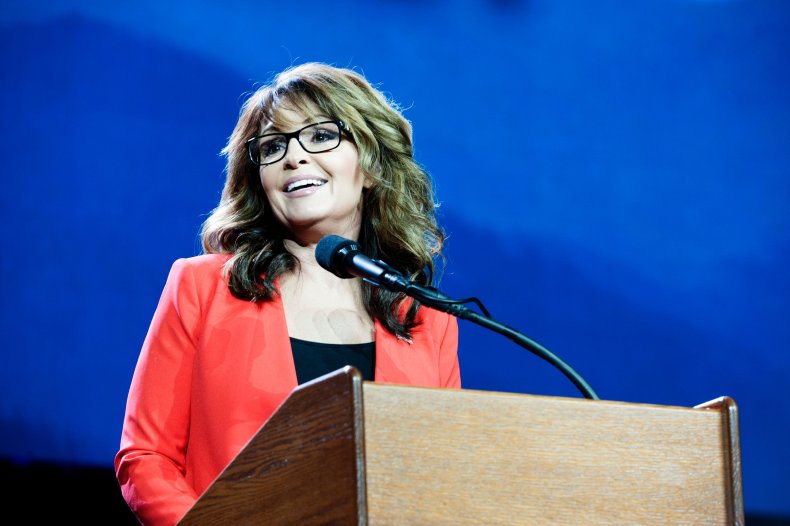 The short time frame gave lesser-known candidates very little time to fundraise and introduce themselves to voters, while favoring established political figures in the state who could draw on existing networks of support.
At the same time, the nonpartisan, top-four format opened the door for several candidates from the same political lanes to win a berth in the general election, allowing Palin to avoid what would likely have been a more challenging direct matchup with other conservatives.
Palin became a political star on the right after bursting onto the national scene in 2008, when then-Arizona Senator John McCain selected her as his running mate in the presidential election. But her star has fallen since then, and Palin was eclipsed by other, more conservative figures during Donald Trump's presidency.
Palin secured Trump's endorsement in the House race, but it wasn't enough to clear the field.
She is facing competition from several other Republicans who have positioned themselves as staunch conservatives. The list includes Tara Sweeney, a former Trump administration official, and Begich, who was endorsed by the Alaska Republican Party.
In Alaska, many voters still haven't forgiven Palin for abruptly resigning as governor in 2009, or for moving for several years to Arizona after leaving office. Palin finished in first-place in an April poll of the primary race, with 31 percent of voters saying they would back her. But the survey found 51 percent of Alaskans have a negative view of her.
The low approval rating helps explain why Palin has not done as much in-person campaigning as many of her rivals, Lottsfeldt said, instead relying on her name recognition, media attention and Trump's endorsement to generate support.
"Her negatives are quite high. She's actually being smart by sort of not campaigning, because the public eye at this point in Alaska does her no favors," he said.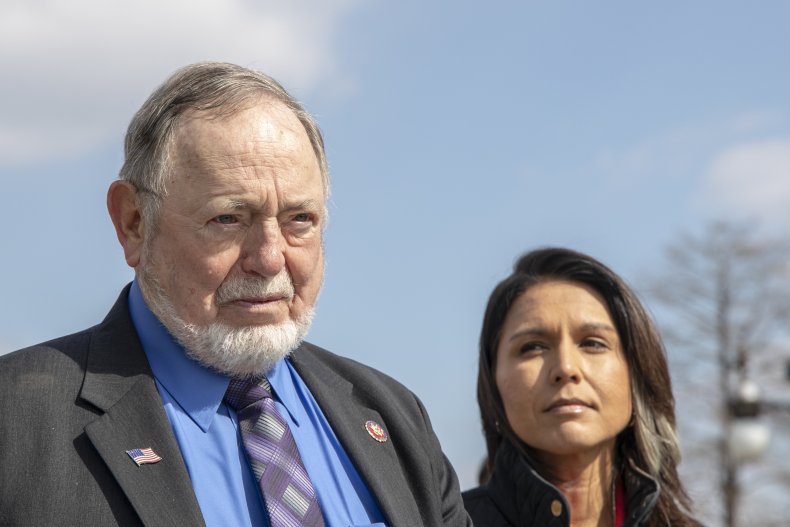 Alaskans tend to elect independent-minded members of Congress who dedicate their time in office to securing federal resources for the state and championing its oil and gas industry, said Kris Knauss, a managing partner at one of Alaska's leading lobbying firms.
He pointed to Young, Ted Stevens, a Republican who served Alaska in the U.S. Senate for four decades, and Senator Lisa Murkowski, a Republican up for reelection this year who has criticized Trump and has a history of bucking GOP leadership in Washington.
Trump's endorsement also puts Palin in a difficult position should she move on in the election, Knauss said. In a four-way race, Palin likely won't be the most conservative option, and at the same time her connection to Trump will alienate moderate Republicans and independents.
Independents are a crucial voting bloc in Alaska, where a majority of voters are registered as undeclared or nonpartisan. Alaska may vote reliably Republican in presidential elections, but that doesn't mean Trump's endorsement will guarantee Palin a victory, Knauss said.
"Trump has a following, but I'm not sure it's the kind of following to get an endorsement over the finish line" in Alaska, he said.
For Palin and the dozens of other candidates on the ballot at the moment, the first order of business is advancing in the primary on Saturday. After that, the four top finishers, whoever they are, will have two months to prepare for the general election — as well as the primary for the full term starting in January.
A commanding first-place finish Saturday would give Palin a head start, Knauss said. But she'll also face more scrutiny from voters trying to figure out what's motivating her political comeback.
"It would put a microscope on her," he said. "Voters are going to want to know, is this a stepping stone, or is she committed to doing this for the long term?"