Sarah Palin's CPAC Speech Shows She Hasn't Lost It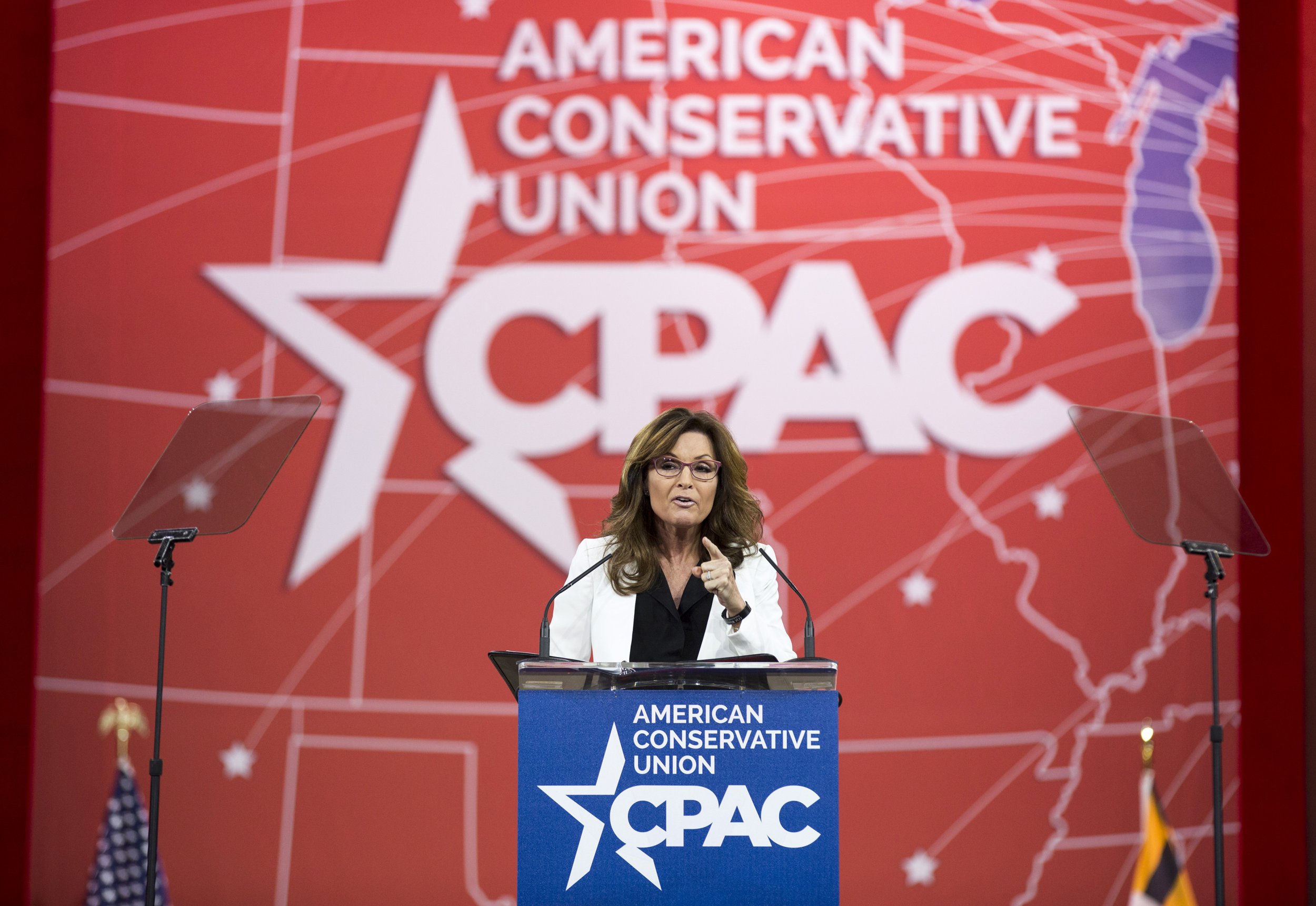 To use the famous phrase, Sarah Palin has always seemed to have an uneasy relationship with the English language. This includes her famous seeing-Russia-from-her-house interview with Katie Couric in 2008 and an odd talk she gave in Iowa earlier this winter when her words seemed unmoored from the rules of grammar. No one's ever doubted that she's charismatic and that her short tenure as Alaska governor was productive and included accomplishments that liberals and conservatives can praise. But her words always seemed more salad than structured.
So there was some surprise on Thursday when Palin addressed the Conservative Political Action Conference (CPAC) with a speech that was coherent, witty and mercifully sparing of the applause lines that a slew of presidential candidates toss to the audience in an effort to show their conservative bona fides. She delivered it confidently.
Her address dealt with the plight of veterans, delicately weaving in the her own role as the mother of a soldier and tacitly digging at the bevy of GOP presidential candidates, none of whom has served in the military save Rick Perry.
"America hands over her sons and her daughters in service with the promise that they're going to be taken care of. Our troops are promised…that a grateful nation will spare no expense to patch them up and bring them back to health when wounded," Palin said. "Well we, their mothers and their fathers and their husbands and their wives, we're here to collect on the promises made."
She noted the lack of services for veterans and said the best way to honor them is by helping them. She floated a policy idea--using the skills veterans have learned in the military, say computer programming, and sparing them the requirement to get some kind of certification when, in fact, they already have the necessary skills. She discussed making veterans benefits permanent and less subject to the whims of Congress.
It's not that she failed to jab. One barb got a lot of attention--her riposte to an Obama spokesperson who said the U.S. couldn't kill its way to victory in the Mideast. "Oh, the naive Obama State Department. They say we can't kill our way out of war. Really? Tell that to the Nazis. Oh wait, you can't. They're dead. We killed 'em," Palin said.
She also pointedly noted: "Did we actually win in Iraq and Afghanistan before we waved the white flag? The jury is still out."
No one thinks that Palin is about to jump into the presidential race. She left office early in 2009 and declined to run in 2012 and has skipped seeking Alaska's U.S. seats in the meantime. But she remains an important figure in conservative politics--especially in 2010, when she backed conservative insurgents in Republican primaries who went on to win, such as Ted Cruz. Like any political figure, elected or unelected, she can't be off of her game for too long.
Of course, Palin is still Palin. At one point she said, "The Middle East is a tinderbox, and it is coming apart at the seams," which isn't wrong but is a slightly convoluted way of thinking about how those Old Tyme boxes actually worked.