Sarah Palin's Son Track Arrested on Domestic Violence and Burglary Charges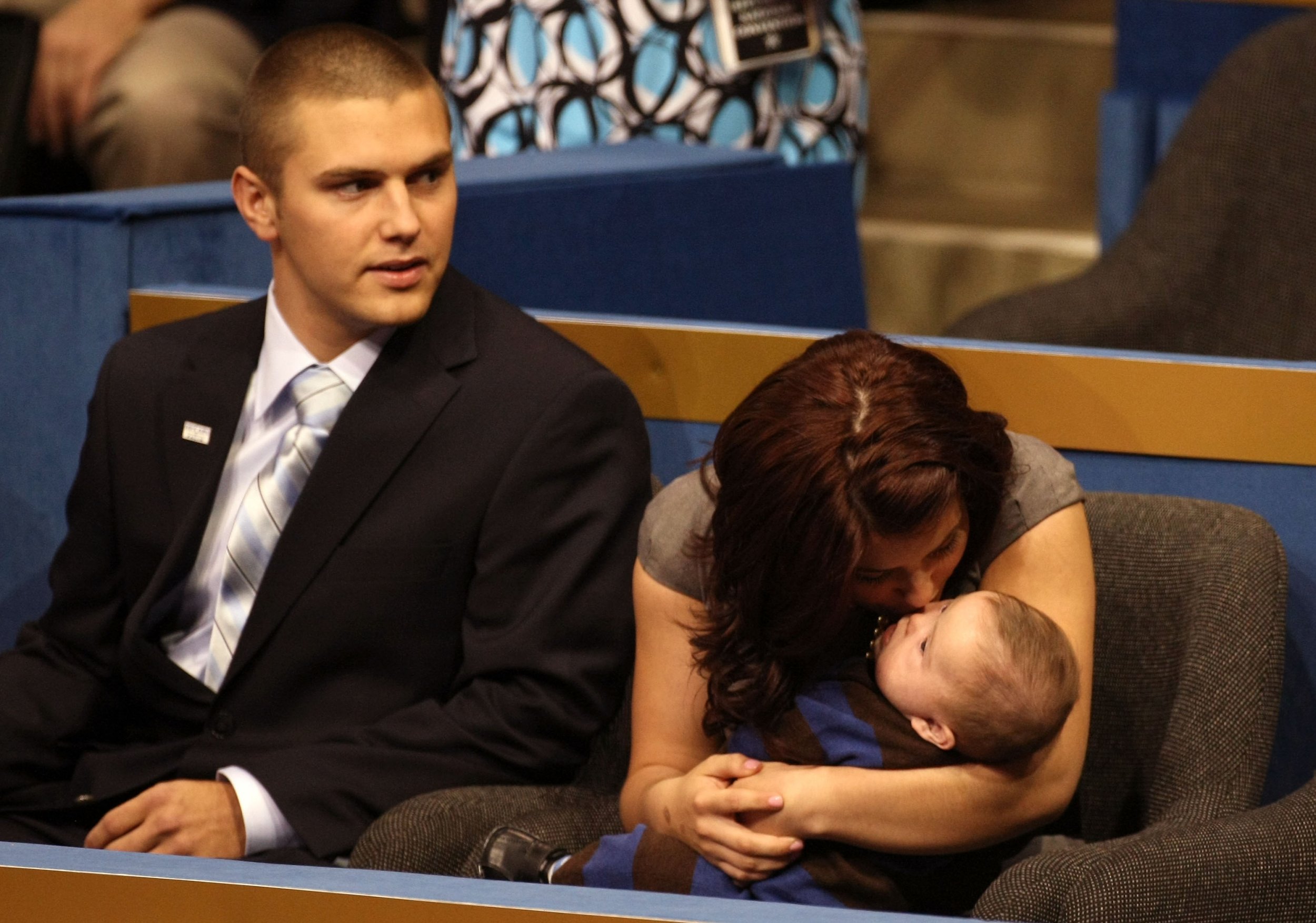 Updated | The son of former Alaska Governor Sarah Palin, Track Palin, was arrested Sunday morning on a number of charges relating to domestic violence, the second time in two years he has been arrested on domestic violence charges.
Palin, 28, an Army veteran, was arraigned in Wasilla, Alaska, on charges of felony burglary, assault in the fourth degree and criminal mischief, NBC News reported. The criminal mischief charge pertained to between $250 and $999 in property damage.
All the charges are linked to domestic violence and an incident that occurred Saturday. The Palins have asked for privacy as they deal with a "struggling family member."
"Given the nature of actions addressed last night by law enforcement and the charges involved, the Palins are unable to comment further," the family's attorney John Tiemessen said in a statement.
"They ask that the family's privacy is respected during this challenging situation just as others dealing with a struggling family member would also request," he added.
Track Palin was previously arrested in January 2016 on domestic violence charges. The officer responding to the prior incident stated that Palin's ex-girlfriend Jordan Loewe said Palin had "struck her on the left side of her head near her eye with a closed fist," sending her to the ground. He is then alleged to have kicked her and then threatened to kill himself with a semi-automatic rifle.
According to court documents, Loewe was discovered by police at the scene hiding and crying under a bed when officers entered Track Palin's family home, responding to two 911 calls.
Palin pleaded guilty to misconduct with weapons and possession of a weapon while intoxicated.
Following the 2016 arrest, Sarah Palin said her son was suffering from post-traumatic stress disorder at the time of the arrest, after serving in Iraq for a year, as part of the Alaska-based 25th Infantry Division's 1st Stryker Brigade.
"My son, like so many others, they come back a bit different, they come back hardened, they come back wondering if there is that respect for what it is that their fellow soldiers and airmen [and] every other member of the military so sacrificially have given to this country," she said.
Sarah Palin's oldest son, Track Palin has two children, one with ex-wife Britta Hanson and one with ex-girlfriend Loewe.
Correction: An earlier version of this story misidentified Britta Hanson. She is Track Palin's ex-wife and mother of one of his children.