Sarah Sanders Complains in Fox News Debut 'Women Attack Me Relentlessly' Though She's First Mom to Be Press Secretary
In her debut as a Fox News contributor Friday, former White House Press Secretary Sarah Sanders went on President Donald Trump's favorite show and complained about women attacking her "relentlessly," suggesting they shouldn't because not many women have risen to her role.
Sanders on Fox & Friends acted surprised that the majority of the criticism she has gotten for backing Trump comes from women.
"What I find interesting is 99 percent of the people who come over to say something negative, and to attack you, are women. I find that very startling from a group of people that claim to be the champions of women empowerment," Sanders said.
"I am only the third woman and the first mom to ever be the White House press secretary," Sanders continued. "And yet women attack me relentlessly, instead of being proud that we have more women doing those types of jobs."
Sanders, whose tenure was riddled with controversy including misleading statements and lying to the press, stepped down from her post in June. Two weeks ago, Sanders announced she was "beyond proud" to join Fox News' "incredible stable of on-air contributors in providing political insights and analysis."
Trump showered Sanders with praise for her first appearance working with the network.
"Great interview of Sarah Sanders by @foxandfriends," Trump tweeted. "She is a terrific person with a great future!"
Sanders, who served as press secretary for about two years, made it clear that she would continue to boost Trump as she did in the White House.
"It would be very odd to go from doing what I was doing, to all of a sudden doing something different," she said. "I loved my experience. I loved working for the president. I think he has been able to do some tremendous things for the country, and I look forward to watching him do it for six more years."
Sanders said she has gotten "nasty" comments from people "every once in a while" but has not had an encounter like last year when owners of The Red Hen restaurant in Virginia refused to serve her.
She also promoted her forthcoming book about serving as press secretary, expected to be published before the 2020 presidential election.
"My experience was extremely positive," Sanders said. "My book will be positive."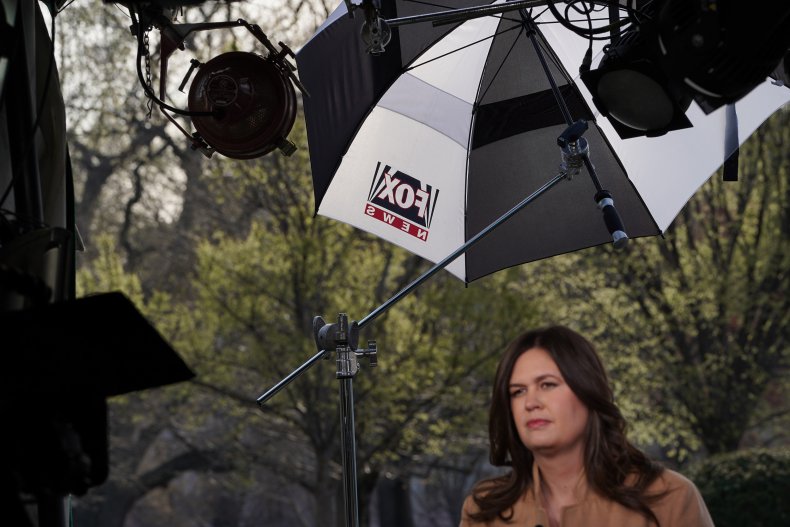 After Sanders's resignation decision, Trump encouraged her to run for governor of Arkansas. On Thursday night, he tweeted he was "looking forward to watching" her on "@FoxandFriends, by far the #1 rated show on Morning Cable."
"Sarah will be an incredible addition to @FoxNews!" the president tweeted.