Sarah Sanders Says U.S. is 'Monitoring' Report Kim Jong Un Executed His Top Negotiator After Trump Summit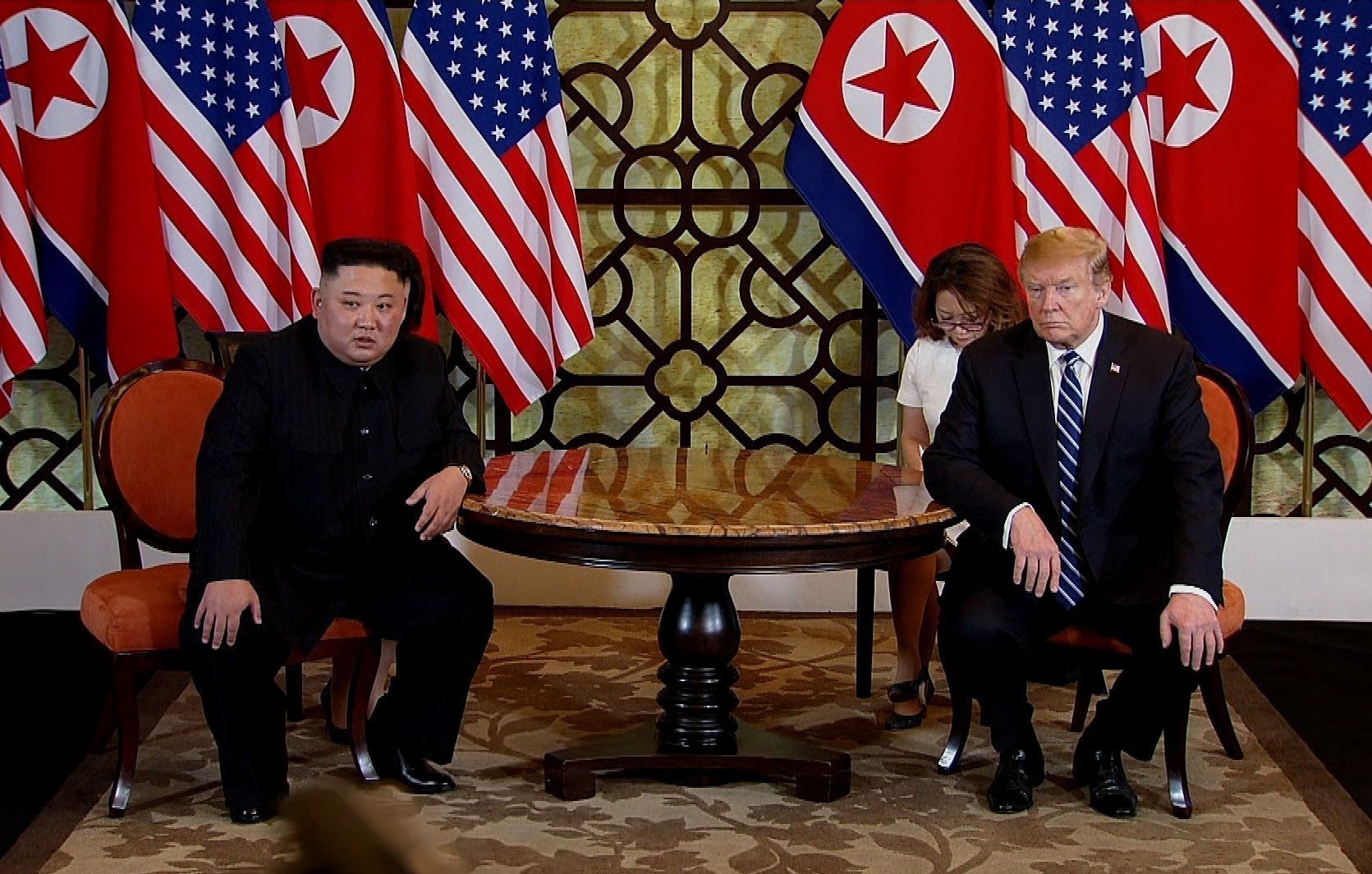 White House press secretary Sarah Sanders said Friday that the administration was "monitoring" a South Korean news report that North Korean dictator Kim Jong Un had brutally executed his top negotiator following a failed summit with President Donald Trump in February.
Based on a single anonymous source, South Korea's Chosun Ilbo reported Friday that Kim had ordered the shooting of Kim Hyok Chol and four other senior officials at Mirim Airport in March. The officials were reportedly charged with spying for America following the breakdown of Kim's second summit with Trump in Vietnam. In addition, Kim's right-hand man Kim Yong Chol, who visited the White House last year, was sent to a prison camp along with two other officials, including Kim's interpreter, according to the publication.
"I'm not going to comment on intelligence one way or another," Sanders said outside the White House in response to a question about the report. "I can tell you we're monitoring the situation and continue to stay focused on our ultimate goal which is denuclearization."
The report has not been verified and there have been previous examples of false reports in South Korean media about events in the North. However, it would not be the first time that Kim has executed some of his closest advisers. In 2013, Kim purged his uncle Jang Song Thaek after accusing him of being a traitor.
Following the failed Hanoi summit, some of the rhetoric espoused by North Korea's official Rodong Sinmun daily mirrored that published during the time of Kim's uncle's execution.
"Acting like one is revering the leader in front but dreaming of something else when one turns around is an anti-party, anti-revolutionary act that has thrown away the moral fidelity toward the leader, and such people will not avoid the stern judgment of the revolution," it read.
"There are traitors and turncoats who only memorize words of loyalty toward the leader and even change according to the trend of the time."
Since the breakdown of February's summit, North Korea has resumed testing of short-range ballistic missiles. While members of Trump's administration have expressed concern at the tests, Trump has brushed them off and maintained a friendly tone toward Kim as he seeks to achieve a deal on denuclearization.
"North Korea fired off some small weapons, which disturbed some of my people, and others, but not me," Trump said over the weekend after his national security adviser John Bolton said the tests were in violation of a United Nations resolution