Sarah Sanders 'Lies Every Day' From Trump White House Podium, Says Philadelphia Mayor
White House press secretary Sarah Huckabee Sanders "lies every day" from her podium during press briefings, Philadelphia's mayor claimed Tuesday after his city's NFL franchise was accused by Sanders of pulling a "political stunt" by canceling its appearance at the White House.
Mayor Jim Kenney made his accusation in defense of the Philadelphia Eagles, who were originally scheduled to celebrate their Super Bowl victory at the White House with President Donald Trump on Tuesday. The president abruptly called off the event after fewer than 10 players, according to the White House, planned to attend, but Trump also cited his affront to NFL players kneeling in protest during the playing of the national anthem before games.
"What do you think the percentage of the White House press corps who sits in that room every day listening to Sarah Sanders, what percentage do you think believe [she is] telling the truth?" Kenney asked during an appearance on CNN.
He continued: "She lies from that podium every day, so I have really no reason to believe she's telling the truth on that one."
Sanders's credibility has often been questioned by critics. Her claim last year that Trump did not dictate a false statement made to The New York Times in response to an infamous Trump Tower meeting involving his eldest son, former campaign manager and son-in-law together with a Russian and Kremlin-linked lawyer was proven incorrect by the president's lawyers in a memo to the special counsel earlier this year.
Sanders has since referred questions about her statement to outside counsel following a Saturday report from The Times on the memo, which explained the president did indeed help craft the false statement.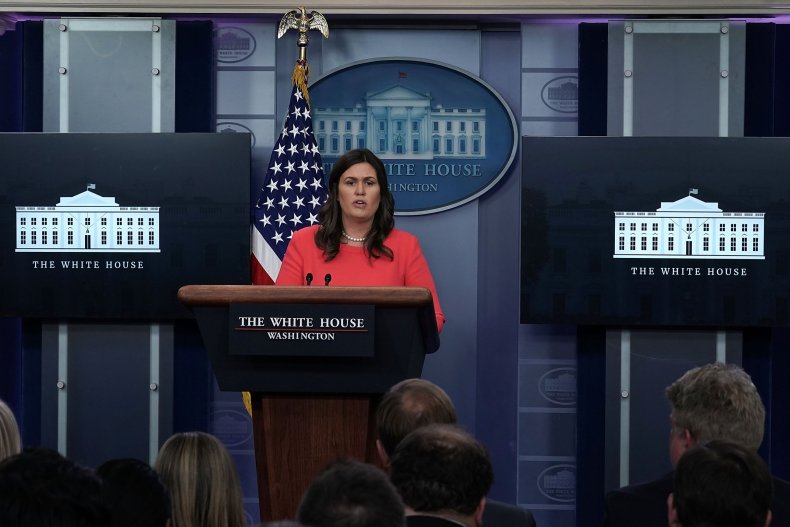 Kenney said that, while he did stand for the anthem, he respected NFL players First Amendment right to choose not to stand.
"It's about respecting the First Amendment, it's also about understanding people's experiences in this country," Kenney said. "When I hear the national anthem, I stand at attention, I cover my heart, but I'm a white man with privilege."
Along with Sanders, Kenney levied heavy criticism toward Trump, claiming the president was "playing the NFL like a fiddle." Kenney was likely referring to NFL owners opting last month to institute a new policy for the anthem that requires players to stand while on the field or face a fine. Players can also choose to stay in the locker room while the anthem plays.