Watch: Sarah Huckabee Sanders Refuses to Say Media Is Not 'the Enemy of the People' in Heated Jim Acosta Exchange
White House press secretary Sarah Huckabee Sanders refused Thursday to state whether she believed the press was "the enemy of the people," as President Donald Trump has claimed, during a tense exchange with CNN reporter Jim Acosta.
Sanders finished off the briefing after some of the country's top intelligence officials addressed ongoing concerns and actions they are taking to prevent election meddling in 2018 and beyond.
Acosta specifically and repeatedly asked Sanders if she thought the press was an enemy. His question was based on a comment Thursday by White House senior adviser Ivanka Trump, the president's daughter, that she did not see the media as the enemy.
Sanders proceeded to note negative stories and comments made in the media about her and also referenced this year's White House Correspondents' Association dinner, during which she was the target of jokes by comedian Michelle Wolf. Sanders claimed that Wolf made fun of her appearance.
Acosta followed up by imploring Sanders to answer the question definitively.
"You did not say, in the course of those remarks, that you just made, that the press is not the enemy of the people. Are we to take it, from what you just said, we all get put through the wringer, we all get put in the meat grinder in this town, and you're no exception. And I'm sorry that that happened to you. I wish that that had not happened," Acosta said.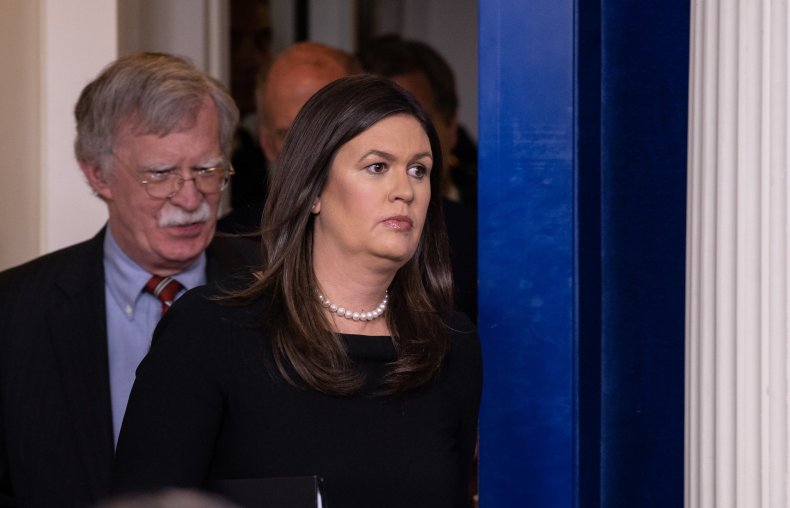 He continued: "But the for the sake of this room, the people who are in the room, this democracy, this country, all the people around the world are watching what you're saying, Sarah, and the White House, for the United States of America, the president of the United States should not refer to us as the enemy of the people."
"His own daughter acknowledges that, and all I'm asking for you to do, Sarah, is acknowledge that right now and right here," Acosta said.
Sanders responded that she had addressed the issue and turned to the next reporter.
"I appreciate your passion. I share it. I've addressed this question. I've addressed my personal feelings," she said. "I'm here to speak on behalf of the president. He's made his comments clear."
Following the exchange, Acosta tweeted that he "walked out of the end of that briefing because I am totally saddened by what just happened."
Trump has increasingly stepped up his attacks against the press, including during his rallies. The president labeled the media as the true "enemy of the people" and has lambasted major outlets like The New York Times, The Washington Post and CNN, in particular, for what he views as unfair or negative coverage.
This story has been updated to include a tweet from Jim Acosta following the exchange.