Sarah Huckabee Sanders Blasted By April Ryan in CNN Interview: 'She Suffers From Lie-abetes'
CNN commentator and American Urban Radio Network bureau chief April Ryan did not hold back on Thursday when asked about her reaction to the imminent departure of White House press secretary Sarah Huckabee Sanders from the Trump administration.
Ryan and Sanders have exchanged in numerous battles during White House press briefings where the journalist pressed Sanders for answers to questions and Sanders either refused to answer or told Ryan she was being rude by talking over her.
Appearing on CNN's OutFront With Erin Burnett, Ryan said that Sanders "did the right thing" by choosing to leave the White House.
"She should have done the right thing a long time ago," Ryan said. "The reason why I say that is because she suffers from 'lie-abetes.' And her tenure has been fraught with sex, lies and videotape."
Ryan said that Sanders had been lying from the podium since she began working in the White House, referencing statements made about the infamous recording of Trump telling then-Access Hollywood host Billy Bush that he grabs women "by the p****." Ryan also referenced a video Sanders shared last year of CNN chief White House correspondent Jim Acosta which had been altered so that it appeared Acosta hit an intern who attempted to take a microphone away from him.
Acosta's press credentials were briefly revoked by the White House following the incident, though a U.S. District Court ruled that his press pass must be returned and Acosta went back to work as part of the press pool.
However, in response to the incident, Sanders announced that the Trump administration was implementing new rules regarding conduct at presidential press conferences. The rules limited journalists to one question each and only allowed follow up questions at the discretion of President Donald Trump or other White House officials participating in a press briefing.
"We have created these rules with a degree of regret. We would have greatly preferred to continue hosting White House press conferences in reliance on a set of understood professional norms, and we believe the overwhelming majority of journalists covering the White House share that preference. But, given the position taken by CNN, we now feel obligated to replace previously shared practices with explicit rules," Sanders said in a statement.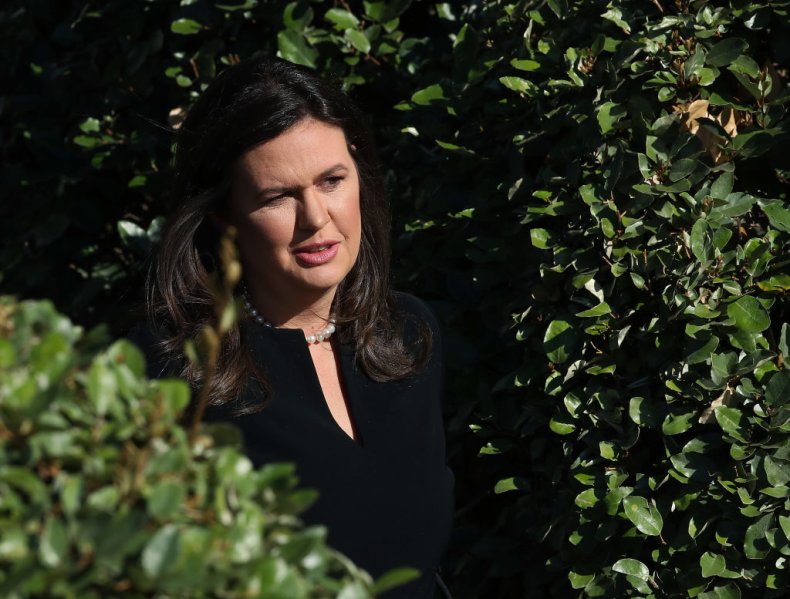 Speaking to Burnett, Ryan slammed Sanders performance as press secretary, saying that she had "been performing for the audience of one," likely referencing reports that Sanders had taken on an adviser role to Trump in addition to her duties as press secretary.
"For over 90 days there's been no briefing, no briefing when we are possibly going to war with Iran," Ryan said. "When you have people worried about their pockets with these tariffs. And I mean, the list goes on."
Sanders has not led a press briefing since March 11. Only eight briefings have been held this year by the White House, though Sanders defended that decision by saying that the Trump administration is more accessible than most others given the president's penchant for tweeting, frequent television interviews and Q&A's with reporters, generally as Trump is leaving or returning from events and other trips.
"Everything comes to the White House, from war to peace and everything in between. And she's not covering even the middle of it, the in-between," Ryan continued before referencing the special counsel Robert Mueller's report where Sanders admitted she lied during a press briefing.
According to the report, Sanders called her statement that "countless" FBI agents had contacted her to say they were happy Trump had fired former FBI Director James Comey was a "slip of the tongue" and "not founded on anything."
Sanders will leave her position at the end of June and is reportedly returning to her home state of Arkansas. In a tweet announcing her departure, Trump encouraged Sanders to run for governor in the state.
Sarah Huckabee Sanders Blasted By April Ryan in CNN Interview: 'She Suffers From Lie-abetes' | News