Sarah Sanders Says Trump's Impeachment by the Democrats Will Go Down as 'One of the Dumbest Political Moves of All Time'
Former White House Press Secretary Sarah Huckabee Sanders has called the impeachment of President Donald Trump "one of the dumbest political moves" ever launched by Democrats, while a new poll shows Trump with his highest ever approval rating.
Sanders made the comment in a Twitter post hours before Trump was expected to deliver his annual State of the Union speech on Tuesday. A Gallup poll released on the same day showed the president enjoying his highest job approval rating ever, with just under half of respondents approving.
"Trump won and Biden lost the impeachment fight," tweeted Sanders. "It will go down in history as one of dumbest political moves of all time for the Democrats. President Trump hits all-time high in Gallup poll."
Former Vice President Joe Biden was the alleged target of the central impeachment claim against Trump, that the president attempted to withhold foreign aid to Ukraine in exchange for the launching of an investigation of his political rival. The investigation would have been aimed at a discredited conspiracy theory concerning Biden and his son Hunter.
The new poll was taken from January 16 to 29. It shows Trump with a 49 percent approval rating, although 50 percent disapprove. His previous high was 46 percent approval in April 2019. Gallup believes the current jump in approval may be due to the impeachment.
The results also reveal the highest partisan polarization ever recorded by the poll, with 94 percent of Republicans approving of Trump, compared to just 7 percent of Democrats.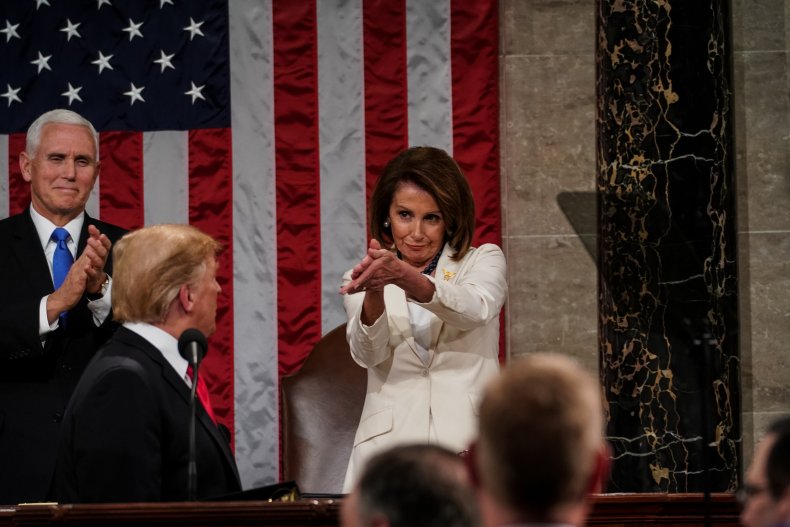 A majority of presidential job approval polls taken around the same time by different polling firms show approval ratings that are less positive for Trump. His average approval rating was 44.9 percent, with 52 percent disapproving on Tuesday, according to RealClearPolitics.
The House impeached Trump on December 18, after launching impeachment hearings in September. Trump has consistently accused Democrats of engaging in an unfair "witch hunt" since proceedings began.
Closing arguments in the Senate trial happened on Monday, and Trump is expected to be acquitted on Wednesday. Senators voted to not allow witnesses or new evidence at the trial, despite prominent figures in the impeachment like former National Security Advisor John Bolton signaling their willingness to testify.
Before impeachment proceedings were launched, some Democrats expressed reservations about impeaching Trump. Due to the current partisan makeup of the Senate, the president's removal from office was always unlikely.
House Speaker Nancy Pelosi was reluctant to proceed with impeachment before news broke of Trump's alleged "quid pro quo" scheme with Ukraine.
"Impeachment is so divisive to the country that unless there's something so compelling and overwhelming and bipartisan, I don't think we should go down that path, because it divides the country," Pelosi told The Washington Post in March 2019. "And he's just not worth it."
Newsweek reached out to Pelosi's office for comment but did not receive a response in time for publication.