Sarah Huckabee Sanders Repeatedly Avoids CNN Question of Whether Donald Trump Directed Outreach to Roger Stone About Wikileaks
Shortly after longtime Donald Trump associate Roger Stone was arrested Friday as part of special counsel Robert Mueller's investigation, White House press secretary Sarah Huckabee Sanders repeatedly avoided questions about whether the president is referred to in the indictment.
Stone was hit with a seven-count indictment on allegations he lied to and obstructed the House Intelligence Committee's investigation into Russian interference in the 2016 election and possible collusion with the Trump campaign. The indictment alleges that Stone was in contact with Wikileaks about the release of stolen emails damaging to the campaign of Hillary Clinton.
The indictment also asserts that the Trump campaign made efforts to use Stone as a go-between with Wikileaks to garner information about the release of the emails.
"After the July 22, 2016 release of stolen DNC emails by Organization 1, a senior Trump Campaign official was directed to contact STONE about any additional releases and what other damaging information Organization 1 had regarding the Clinton Campaign," the indictment read.
Appearing on CNN Friday morning, Sanders was repeatedly asked by host John Berman whether Trump was the one who "directed" the "senior Trump campaign official."
"I'm not an attorney, I haven't read through that, even if I had I'm not going to be able to provide you some type of insight or legal analysis," Sanders said after being asked the first time if Trump was the one who did the directing. "What I can tell you is the specific charges that have been brought against Mr. Stone don't have anything to do with the president."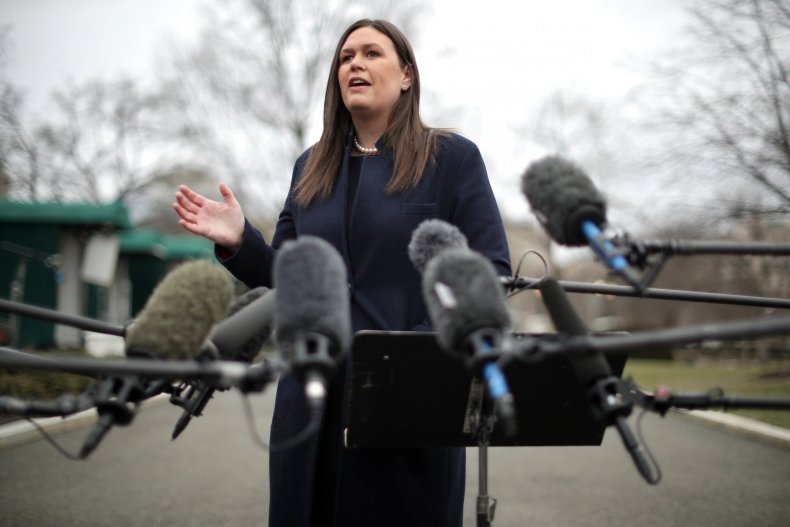 After stating that, for specific questions, Trump's outside counsel would have to be contacted, she repeated a line often uttered by both herself and the president: "There was no collusion, there was no wrongdoing by the president."
As the conversation grew increasingly heated, Berman pressed Sanders on the fact she had not given a straight answer to the original question.
"I actually have answered that question several times," Sanders responded.
Finally, she tried to wrap up inquiries about Trump's role.
"Once again, I haven't read this document, I'm not an attorney. I'm not going to be able to get into the weeds on those specifics," she said. "What I can tell you are that the charges brought against Mr. Stone have nothing to do with the president, nothing to do with the White House."