Sarah Sanders Suggests Trump Will Revoke Security Clearance of Any Obama-Era Official Who Criticizes President
The White House is considering revoking security clearances for a number of top Obama-era national security officials who have publicly criticized President Donald Trump, press secretary Sarah Huckabee Sanders announced Monday afternoon.
Trump is looking into the security clearances of former CIA Director John Brennan, FBI Director James Comey, former National Intelligence Director James Clapper, CIA Director Michael Hayden, national security adviser Susan Rice and Deputy FBI Director Andrew McCabe, Sanders revealed during a press briefing.
All of the security officials listed worked under former President Barack Obama and have been publicly critical of Trump. "The president is exploring the mechanisms to remove security clearance because they've politicized and in some cases monetized their public service and security clearances," Sanders said. "Making baseless accusations of improper contact with Russia or being influenced by Russia is extremely inappropriate and the fact that people with security clearances are making these baseless charges provides inappropriate legitimacy to accusations with zero evidence."
Sanders did not attempt to hide the fact the political nature of her announcement. "When you have the highest level of security clearance, when you're the person that holds the nation's deepest, most sacred secrets at your hands and you go out and you make false accusations against the President on the United States, he says that's something to be concerned with," she said.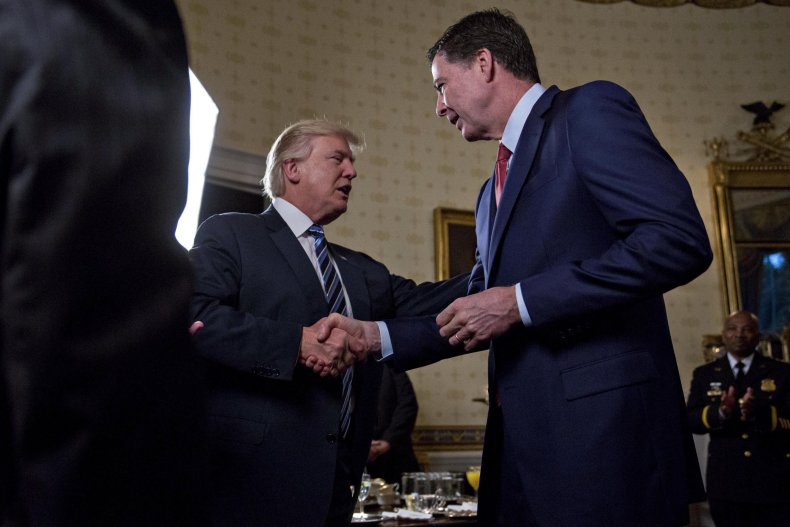 Clapper responded to the announcement by calling the Trump administration's actions "very, very petty."
McCabe's spokeswoman, Melissa Schwartz, said that McCabe's security clearance was deactivated when he left the FBI, which is FBI policy. "You would think the White House would check with the FBI before trying to throw shiny objects to the press corps," she added.
General Hayden also reiterated that he does not use his security clearance. "I don't go back for classified briefings," he wrote. So they "won't have any effect on what I say or write."
Sanders's announcement came shortly after Senator Rand Paul said on Twitter that he would ask Trump to revoke Brennan's security clearance. "Is John Brennan monetizing his security clearance?" asked Paul. "Is John Brennan making millions of dollars divulging secrets to the mainstream media with his attacks on Donald Trump?"
A number of political officials spoke out against the announcement on Monday. "This is what totalitarianism looks like," said Senator Mazie Hirono of Hawaii. House minority leader Nancy Pelosi wrote that Trump "is politicizing America's national security" and called his actions "indefensible."
The Trump administration, meanwhile, has had security clearance issues of its own. It took well over a year for Jared Kushner, Trump's son-in-law and senior adviser, to gain his official clearance and dozens of his top ranking officials still lack necessary clearance.