Sarah Sanders Says William Barr Is Serving Trump 'Honorably' and Democrats 'Disgrace and Humiliate Themselves'
Shortly after Attorney General William Barr's testimony Wednesday, White House Press Secretary Sarah Sanders praised him for serving President Donald Trump "honorably" and slammed Democrats as a "disgrace" for questioning Barr.
"AG Bill Barr served President George H.W. Bush honorably as AG and has done the same for President Trump," Sanders tweeted less than an hour after Barr's hearing before the Senate Judiciary Committee ended. "Democrats only disgrace and humiliate themselves with their baseless attacks on such a fine public servant."
Democrats grilled Barr in his first testimony since the release of Russia probe special counsel Robert Mueller's redacted report.
California Senator Kamala Harris, a 2020 presidential candidate, accused Barr of neglecting to consider evidence presented in the Mueller report before making a decision on whether Trump obstructed justice.
"My question is in reaching your conclusion, did you personally review all of the underlying evidence?" Harris asked.
Barr said, "No," and that he "accepted the statements in the report as the factual record."
"I think you've made it clear that you have not looked at the evidence," Harris said. "We can move on."
After the hearing, Harris said Barr "lacks all credibility and has I think compromised the American public's ability to believe that he is a purveyor of justice."
Asked if Barr should resign, Harris replied, "Yes."
Democratic Senator Mazie Hirano of Hawaii went off on Barr, saying that "the American people know you're no different from Rudy Giuliani or Kellyanne Conway" and other administration officials who sacrificed their reputations for "the grifter and liar who sits in the Oval Office."
Hirano said to Barr: "I expected you would try to protect the president and indeed you did."
She also said Barr "selectively quoted fragments from the Special Counsel's report" and "lied to congress."
"You should resign," Hirano said.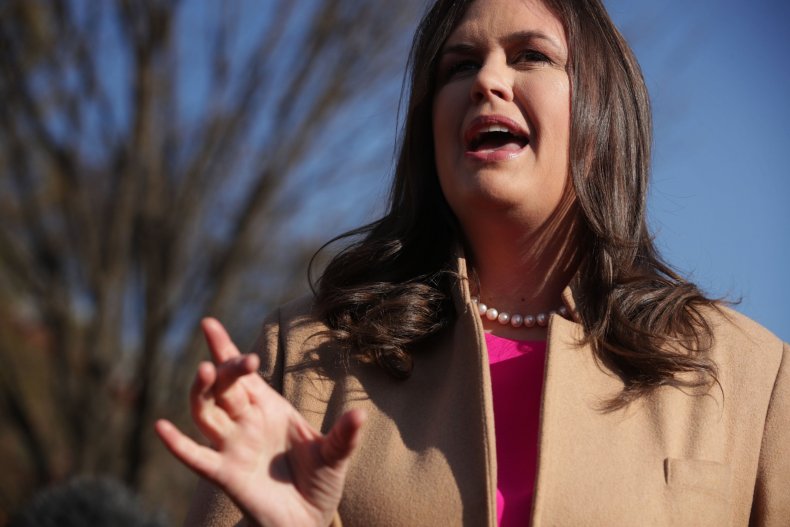 While Sanders was quick to defend Barr and attack Democrats, Trump was uncharacteristically quiet on Twitter following Barr's testimony. As of the time Sanders tweeted, the president had not posted anything, and his last tweet was from an hour before the start of the hearing Wednesday morning.
"NO COLLUSION, NO OBSTRUCTION," Trump wrote in that tweet. "Besides, how can you have Obstruction when not only was there No Collusion (by Trump), but the bad actions were done by the "other" side? The greatest con-job in the history of American Politics!"
Sanders is one of the longest serving high-ranking officials in the Trump administration, and last month admitted to Mueller that she lied to the media about one of the reasons the president fired former FBI director James Comey.