Sarah Shourd on Her Imprisonment in Iran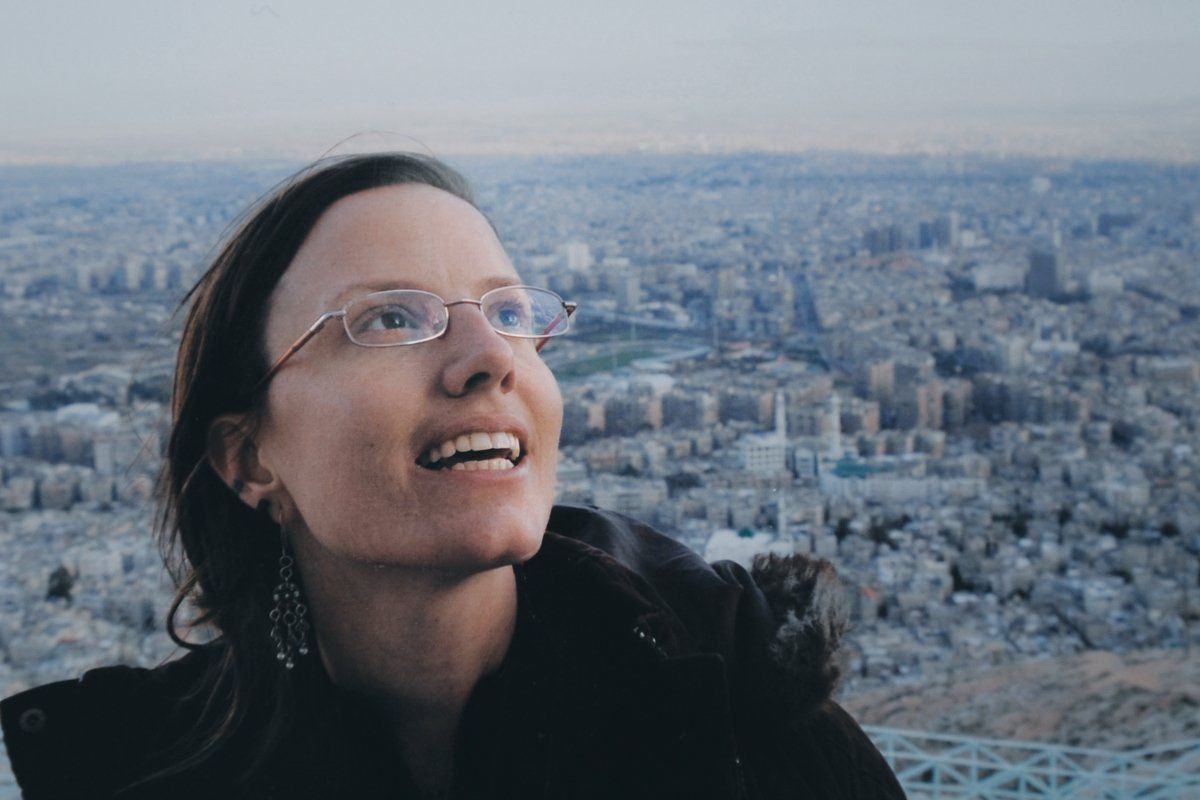 I talked to your mom while you were in prison. Is it true the other prisoners serenaded you with Celine Dion?
Yeah. Actually, I'm not sure if it's Celine Dion. Do you know that song "You Are Not Alone"?
That's Michael Jackson—he's very big in Iran.
That's what they were singing. There were different prisoners who tried to reach out to me. A lot of time the women would shout things in the hallway: "I love you, Sarah! I hope you are freed."
How big was your cell?
It was 12 by 9 feet. It was very cramped. I kept my room really clean because I was worried about cockroaches. Shane [Bauer, her fiancé] and Josh [Fattal, the other hiker captured with them] had them in their room.
Did you have a bathroom?
There's a bell you have to ring. The guard comes and opens the door. Sometimes you have to wait 45 minutes. I had to be blindfolded to walk 10 to 15 feet down the hall.
What kind of food were you eating?
The food was really repetitious. In the morning, it was bread and cheese and sometimes fruit. In the afternoon, it's rice and some kind of meat.
Could you keep track of the days?
The last eight or nine months I had a television. And the television had time on it. It was mostly in Farsi, but some of the shows had subtitles.
Did they take away your watch?
Oh, yeah. When they put you in the cell they take everything, even your underclothes. Everything has to be prison-issued. They gave us these really absurd T shirts. My T shirt said HAPPY GIRL in English.
Did you have any books?
I told the investigators that when Malcolm X was in prison, he had a dictionary. They gave me a dictionary. It was seven months before we got a phone call. That level of isolation—there are months that I can't remember, because I think I was in a fog. I was in a zombie state. I tried to detach from the horror of not being able to tell my mother I was alive.
How did Shane propose to you?
Shane came out to the courtyard alone. He asked if I'd marry him. I was kind of tongue-tied. I said something like "It would be an honor," then I realized that was a silly thing to say. We've been in this for so long, it's hard to imagine what it's going to feel like when we're not carrying this burden around. The day of our wedding [will be] a symbol of that.
Why did they release you?
They said they were releasing me on humanitarian grounds because I'm a woman and because I was in solitary confinement. So my sentence was harsher.
It had nothing to do with the lump in your breast?
No. That's been in the media. Everyone ran with it.
You met Ahmadinejad in New York?
He listened very respectfully. He told me he hoped I would be married soon, and be patient.
Is that possible?
You can't really be patient. That word doesn't have meaning. I take life one day at a time. I can't accept the situation. I can't ever get used to it.
Are you still going to grad school?
I want to study Middle Eastern studies and conflict resolution. I'm determined to be a bridge. It's something I felt strongly before prison, and I feel more strongly now. I want so badly for there to be less ignorance on both sides. I think it's the lack of cultural exchange between the United States and Iran over three decades [that has] led to a point where something like this can happen. We are on the wrong track.