Sarah Silverman Has No Time For the 'Black Nazis' in 'Call of Duty'
Sarah Silverman has some questions about Call of Duty: World War II.
On April 27, the comedian took to Twitter and pondered about the portrayal of Nazis in the video game. "Can someone explain why there are black nazis in CODWWII??" she asked her followers. "Not like some — like half of the Nazis are black. It's truly taking the joy out of pretend-killing Nazis."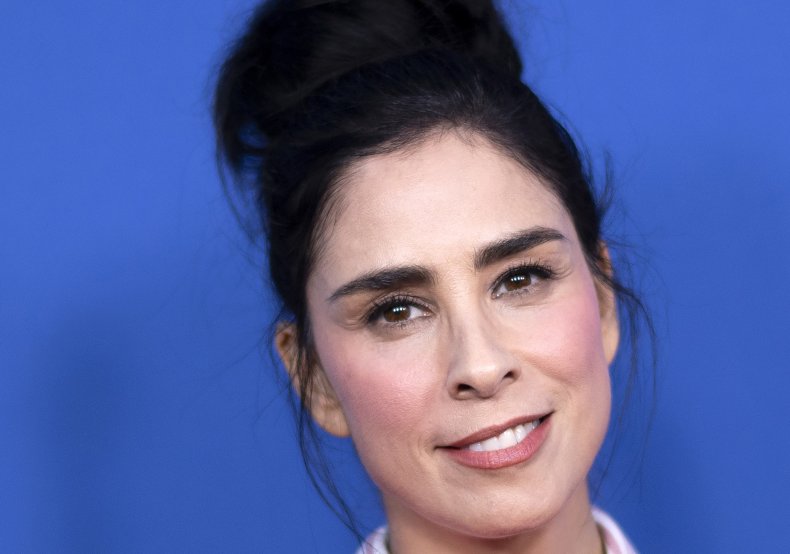 Fans flocked to the reply section and chimed in. "I mean there was a mixed-race population in Nazi Germany, so it is very feasible that some answered the call to fight for the reich," one follower argued. "Gotta be inclusive these days, no matter what," another fan offered.
"It's Woke War II," one user quipped.
"I really don't remember there being any black Nazis in that game. Are you talking about the multiplayer mode?" one follower asked the comedian. "People can choose their character but then it random assigns what side you're on."
In July 2017, Forbes reported about why there are black Nazis in the video game. "They've taken everything historical out of the competitive side in order to make the game appeal to as diverse an audience as possible," the publication noted.
Michael Condrey, co-founder of Sledgehammer Games, said they he wanted their players, "regardless of gender or ethnicity" to feel they were represented in Multiplayer mode. "The Call of Duty soldier you customize and play as should be a representation of you, your avatar in MP, and that soldier can look however you choose. Allowing players to take themselves into battle, whether assigned to the Allied or Axis factions, was a strategic decision which we believe strikes the right balance of fun and inclusiveness," he explained to Forbes at the time.
Charlie Hall of Polygon also spoke to Mic in 2017 about the inclusion of black Nazis. "Arguably, including black Nazis in Call of Duty is a step forward: After all, if we want representation and the ability to look like ourselves in video games, we need to accept that it can come in many forms. True diversity means anyone of any background can be the hero or the villain, even if that sometimes makes us uncomfortable," he said.
Adding, "On the other hand, changing this particular point in history can serve to reduce the historical impact of World War II. Aligning characters of color with real-life Nazis may muddy the real-life effects of the Nazi regime throughout history and up to the present."