Sara's Key: A Holocaust Movie Reaches into the Modern Day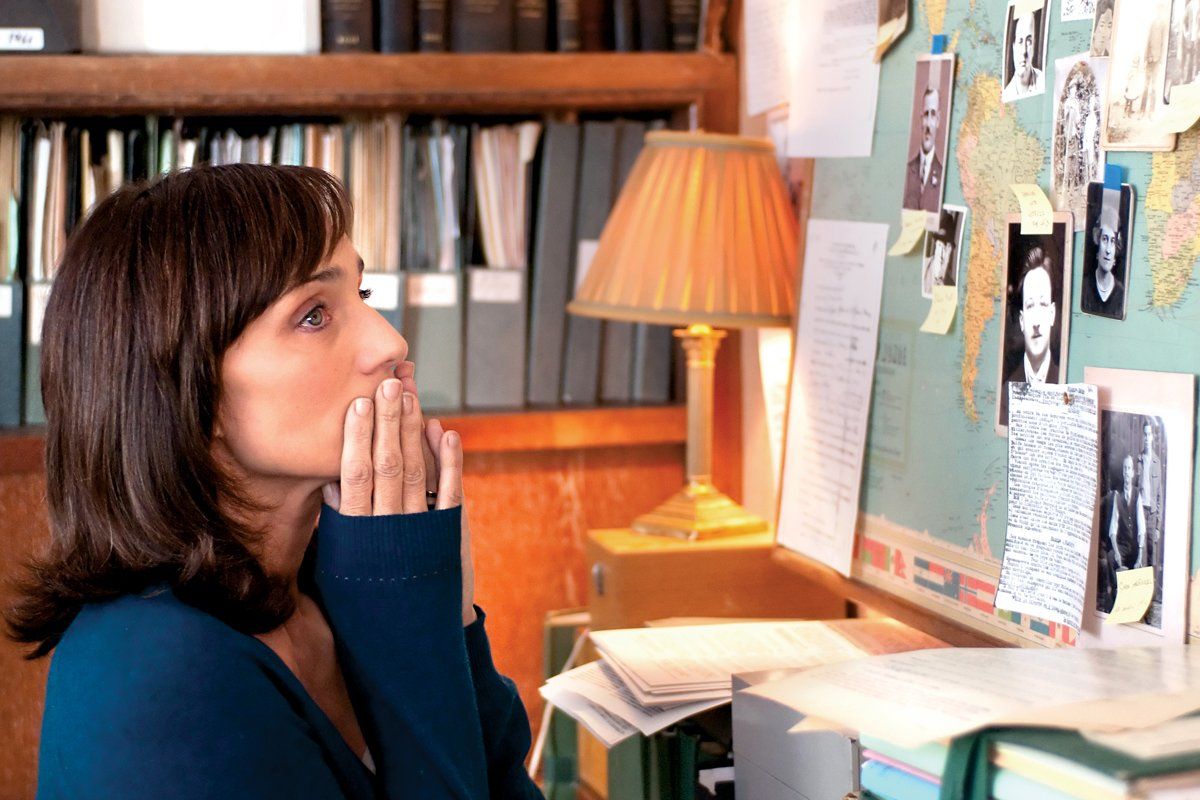 "I've heard about this idea of Holocaust fatigue, but to be honest I do not understand it," said Gilles Paquet-Brenner, the director of Sarah's Key. Paquet-Brenner was referring to the sense, expressed in hushed tones in certain corners of Hollywood, that recent decades have seen the production of too many films about the destruction of European Jewry. That this young director cannot even comprehend the phenomenon may be the key to the success of his latest offering.
Adapted from a bestselling book byTatiana de Rosnay, Sarah's Key tells the story of an American journalist named Julia Jarmond, played by Kristin Scott Thomas with masterful, never-schmaltzy emotionalism, whose life becomes unexpectedly enmeshed with that of a young girl swept up in the infamous 1942 Vel' d'Hiv Roundup. Over two days, more than 13,000 Jews were confined in the Vélodrome d'Hiver, Paris's indoor-cycling racetrack. Nearly all were later shipped to Auschwitz.
Julia, whose French architect-husband has begun refurbishing a Paris apartment inherited from his parents, first learned about the roundup while covering its 60th anniversary. A new assignment inspires her to return to the story, especially since the magazine's young staffers have never heard of the Vel' d'Hiv. When a photographer questions why, given the Germans' penchant for documentation, there is only one grainy photograph of the event, Julia bites back: "This was not the Germans. It was the French."
Soon, Julia learns that in August 1942 her in-laws' family moved into the bequeathed apartment, in what had once been a Jewish neighborhood—a realization that sets off a cascade of discoveries that included, even for this seen-it-all viewer of Holocaust films, two twists of wrenching horror. "Unfortunately," as one character says, "when you start looking into this, you don't come out unscathed."
Paquet-Brenner says he wanted to make a film of de Rosnay's book barely halfway into reading it. It had, he explained, a great plot, powerful characters, and a history lesson woven into a contemporary story. But the key may have been how the narrative spoke to the director's own background. Paquet-Brenner's grandfather was a Berlin Jew who moved to France and married a Catholic woman. The couple lived safely in Vichy France's "free zone" until 1943, when the French police arrested him. He later died in the Majdanek death camp.
"I think a lot about the consequences on future generations: my mother was 2 when her father was killed, and my grandmother lost the love of her life," he said. Or, in the words of Julia Jarmond: "We're all a product of our history."
Newhouse is editor in chief of Tablet magazine.