Sarkozy Hopes to Crush Party Rivals in French Come-Back Test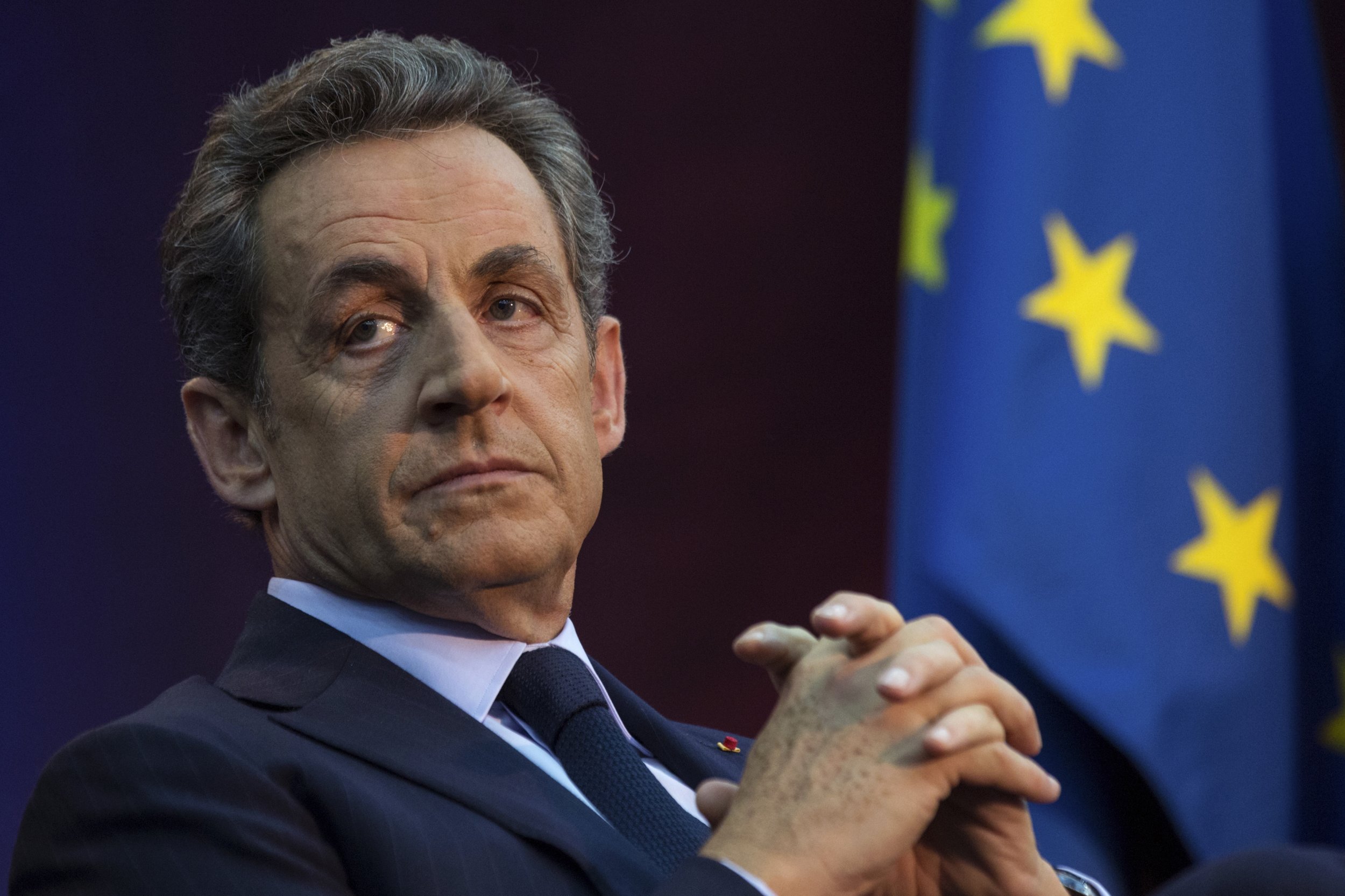 Nicolas Sarkozy's hopes of running for a new French presidential term in 2017 face a crucial first test on Saturday as members of his crisis-ridden conservative UMP party vote for a new leader.
Sarkozy, who has watched impatiently from the sidelines since losing the French presidency to Socialist Francois Hollande in 2012, is favorite to be named UMP chairman. But he also knows only a landslide win will deter party rivals from emerging later to challenge him for the presidential ticket.
"If he gets less than 70 percent that could prompt others in the UMP to see a window of opportunity," said Jean-Daniel Levy of pollster Harris Interactive.
With Hollande's ratings sent to record lows by tax rises and a failure to tackle unemployment, the opposition conservatives should be flying high.
But the UMP has long been riven by leadership squabbles and is mired in a legal inquiry into alleged funding irregularities, while some of its voters have been lured away by a resurgent far-right National Front led by Marine Le Pen.
A political brawler who polarizes French opinion and makes no secret of his dim view of Hollande, Sarkozy stormed back in September with a right-wing platform aimed at winning voters from Le Pen and re-founding his 12-year-old party.
Sarkozy is seeking to appeal to conservative voters worried about the multi-cultural face of France, which has the largest Muslim minority of any European Union country.
"To be a French citizen you must adopt the French way of life, accept the rules of the French Republic and embrace its language and culture," Sarkozy told a rally in Paris this month.
Sarkozy, who argues his first attempt at overhauling the economy was derailed by the euro zone debt crisis, promises to use any second term to cut public spending massively and revamp the country's protective labor laws.
In rhetoric often resembling that of British Eurosceptics, the 59-year-old has urged the EU to hand back all but its core powers to national governments and, under pressure from social conservatives, vowed to revoke a 2013 law allowing same-sex marriage.
STRIDENT TONE
While that works with some of the UMP grass roots, others have been put off by his strident tone and embroilment in legal cases. These range from influence-peddling to the party funding case that toppled a close ally who formerly led the UMP.
Sarkozy says he is the innocent victim of a politically-motivated plot, but such concerns have weighed on his ratings. A weekend survey by Odoxa pollsters showed just 63 percent of UMP backers want him back at the helm, 10 points down in the month.
His main challenger seized on the fact that Sarkozy announced he would revoke same-sex marriage only after weeks of prevarication to accuse him of cynically fine-tuning his policies to chase votes.
"I say the same thing whether I am speaking to my wife, children or party faithful - because I have convictions,"Bruno Le Maire, who says scrapping the same-sex law would be in any case politically unfeasible, told Reuters in an interview.
Le Maire, a 45-year-old former minister under Sarkozy, may yet do enough to deprive his ex-boss of a landslide victory. That would encourage the presidential ambitions of heavyweight conservative rivals waiting in the wings.
Veteran former prime minister Alain Juppé, 69, has declared that, regardless of who emerges as party leader, he will stand for the UMP's presidential ticket on a centrist platform aimed at winning over mainstream voters.