Sarkozy Sparks Summer of Scandal in France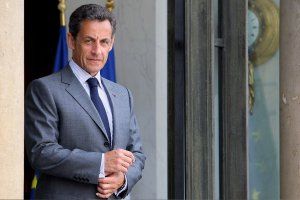 It's become a scandalous summer in France. Allegations are mounting that the octogenarian heiress to the billions of the L'Oréal cosmetics fortune, Liliane Bettencourt, may have had some unseemly dealings with the current minister of labor, Eric Woerth, long a key fundraiser for President Nicolas Sarkozy's party. The principals deny any mischief and, in fact, most of the connections are murky, at best. But infamous political scandals usually stem from public perceptions as much as legal convictions. What really keeps this controversy growing is not the devilishly complicated details. It's Sarkozy himself and his irrepressible admiration for money and the moneyed. Commentators across the country—on the right, on the left, and in the center—are now calling it his "original sin."
Unlike the Americans, who unabashedly celebrate wealth, or the British, who feast on its legacy, the French disdain opulence in the public arena. As Alain Duhamel of the leftish daily Libération wrote recently, "The French, as we know, have this particularity: they don't like money, they especially detest their neighbor's money, and they loathe the rich." Yet while one Sarkozy minister spent thousands of euros of government funds on cigars and another put up her relatives in palatial government digs, the president's cabinet (with Woerth in the lead) has been preaching that the commoners have to work longer and retire later. In a culture that has been steeped in égalité, that just isn't fair. No wonder Hélène Fontanaud in the financial journal La Tribune cites growing sentiment that Sarkozy's is a "new ancien régime," referring to the corrupt monarchy that was famously guillotined out of existence in a revolution more than two centuries ago.
It wasn't always this bad. When Sarkozy was running for the presidency in 2007, part of his charm was a refusal to bow to France's traditional prudery about wealth. He was proud to be known as "Sarkozy l'Américain," and he championed an appetite for affluence and chastised the taxman for digging into individual income and inheritance.
During an economic boom, that made political sense, even in France. When the global economy crashed, to his credit, Sarkozy was one of the first to embrace state intervention and bash greedy bankers. Except Sarkozy—the man—didn't change. "I hear people who say they detest money, my God!" he told the nation on television earlier this month. It's as wrong to hate money as to idolize it, he suggested. If he were "a man of money," he would have pursued another career. With a shaky 35 percent approval rating in the polls, he might get that chance after the 2012 election—unless, of course, he finds a way to absolve himself of his original sin.