'Le Tweetclash': Sarkozy and Trierweiler Teens Captivate France With Twitter Spat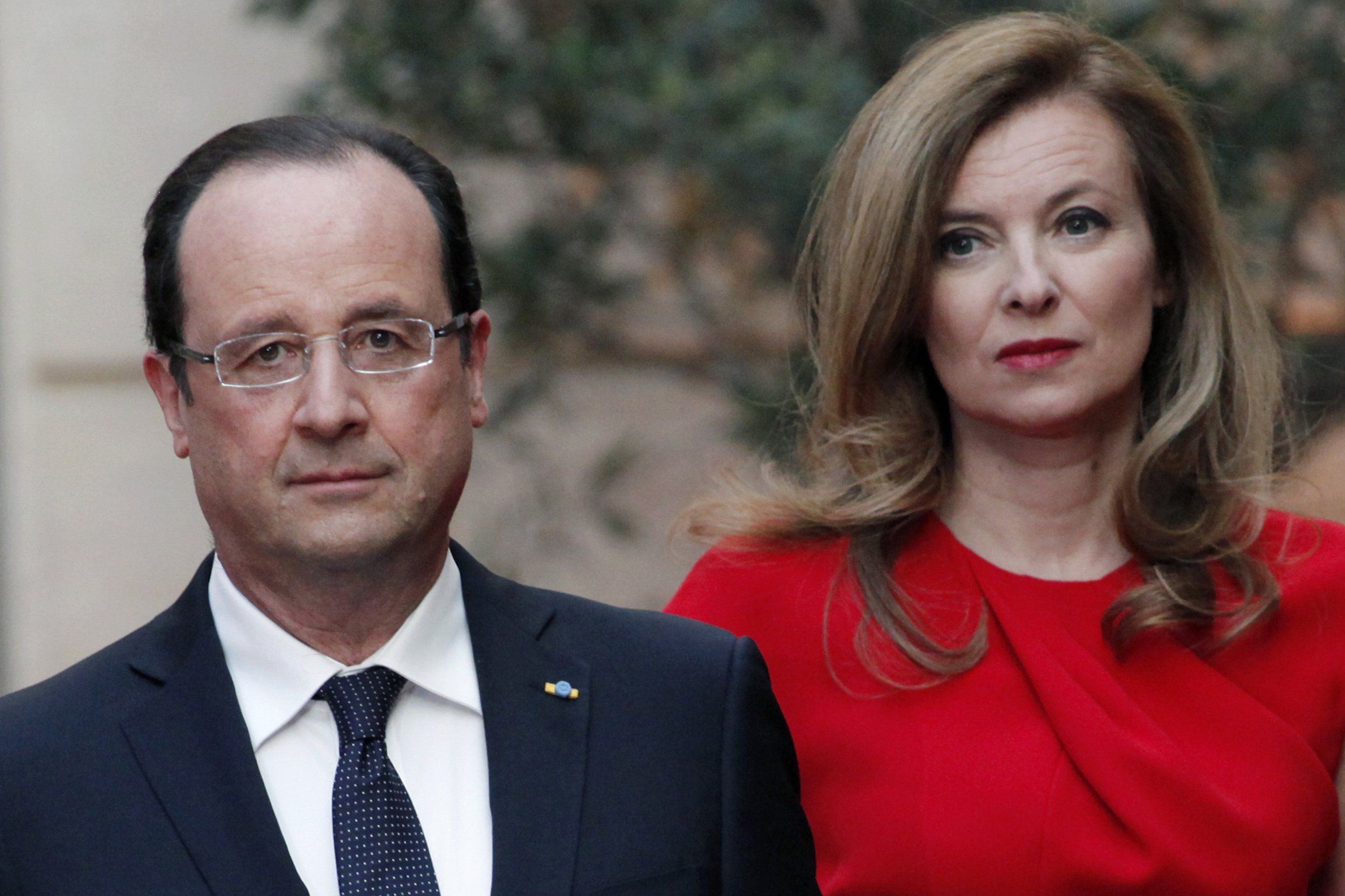 The teenage sons of former president of France Nicolas Sarkozy and former first lady Valerie Trierweiler are embroiled in a fierce battle on Twitter which has gripped the nation.
Louis Sarkozy and Léonard Trierweiler, both 17, have been insulting each other via the social media platform on and off for several months in a conflict dubbed "le tweetclash" by the French media.
The teenagers' spat has provoked amusement amongst the French public, with thousands of Twitter users commenting on and replying to their tweets. However, the public nature of the feud has been viewed in some quarters as an embarrassment for the boys' respective parents, seemingly unable to prevent the repeated arguments.
The Twitter feud began in July, when the young Trierweiler confronted Sarkozy junior after he responded to Brazil's 7-1 World Cup defeat against Germany by branding it "the Brazilian genocide" in a tweet. Trierweiler replied that the comparison was inappropriate, and in poor taste.
The pair have also clashed on the topic of Nicolas Sarkozy's possible return to politics, despite his indictment for alleged corruption.
In September, Sarkozy announced his candidacy for leadership of his former party, the UMP (Union for a Popular Movement), in a Facebook post in which he promised "to transform [his party] from top to bottom". At the time, Léonard Trierweiler tweeted: "Nicolas Sarkozy has changed ... Rolex?"
Trierweiler also responded to a tweet from the former president which said that his return would require "all the intelligence, all the energy, all the good wishes...", with a joke at the expense of Nadine Morano, a key member of the UMP (Union for Popular Movements), the centre-right party formerly led by Sarkozy. "This tweet from Nicolas Sarkozy helps you understand why he no longer wants nadine__morano", he quipped.
The spat comes after French politics has been rocked by a series of scandalous and bruising revelations about the private lives of various politicians, not least the acrimonious split between Trierweiler and Hollande.
In the last few days, the ongoing feud reignited after a French magazine alleged that Léonard Trierweiler was still living in presidential accommodation despite the high profile separation in January following the publication of photographs of the president visiting the apartments of actor Julie Gayet.
Trierweiler junior, responding to the article, which appeared in the magazine, Valeurs Actuelles (Current Values) – quipped that he'd also encountered Mazarine Pingeot at the Élysée Palace "yesterday evening" while he went to bed. Pingeot is the illegitimate daughter of former president Francois Mitterrand, who famously kept his second family a state secret for most of his 14-year tenure. Trierweiler then joked that he had to leave, because "the president is coming to tuck me in".
Two days later, Louis Sarkozy tweeted screenshots from the article with the accompanying comment, "nice".
In response, Trierweiler tweeted that Sarkozy was "arrogant and rubbish at French", in reference to several spelling mistakes in Louis Sarkozy's tweets, and speculated that his tweets were being composed by Nadine Morano.
Louis Sarkozy retaliated by suggesting that Trierweiler's mother had "more than a little experience", of being arrogant and having a poor grasp of the French language, presumably in reference to Valerie Trierweiler's tell-all memoir Merci Pour ce Moment (Thanks for the Moment), which recounts her split from Hollande and subsequent ejection from the Élysée Palace.
"In your education @Sarko_Junior, as well as missing out on the French language, didn't anyone teach you to respect Mums?" wrote Léonard, to which Louis Sarkozy dryly responded "and you, [with] fathers" in reference to Trierweiler's many scathing tweets about Nicolas Sarkozy. He added, "@trierweiler3, tell us, do you still live in the palace? I admit that the beds are just great."
Louis Sarkozy is currently attending a military boarding school in Valley Forge, Pennsylvania, while Léonard Trierweiler is enrolled in a cookery course at the prestigious Ferrandi School of Culinary Arts in Paris.