Sarkozy's Close Aides Questioned Over Fraud Allegations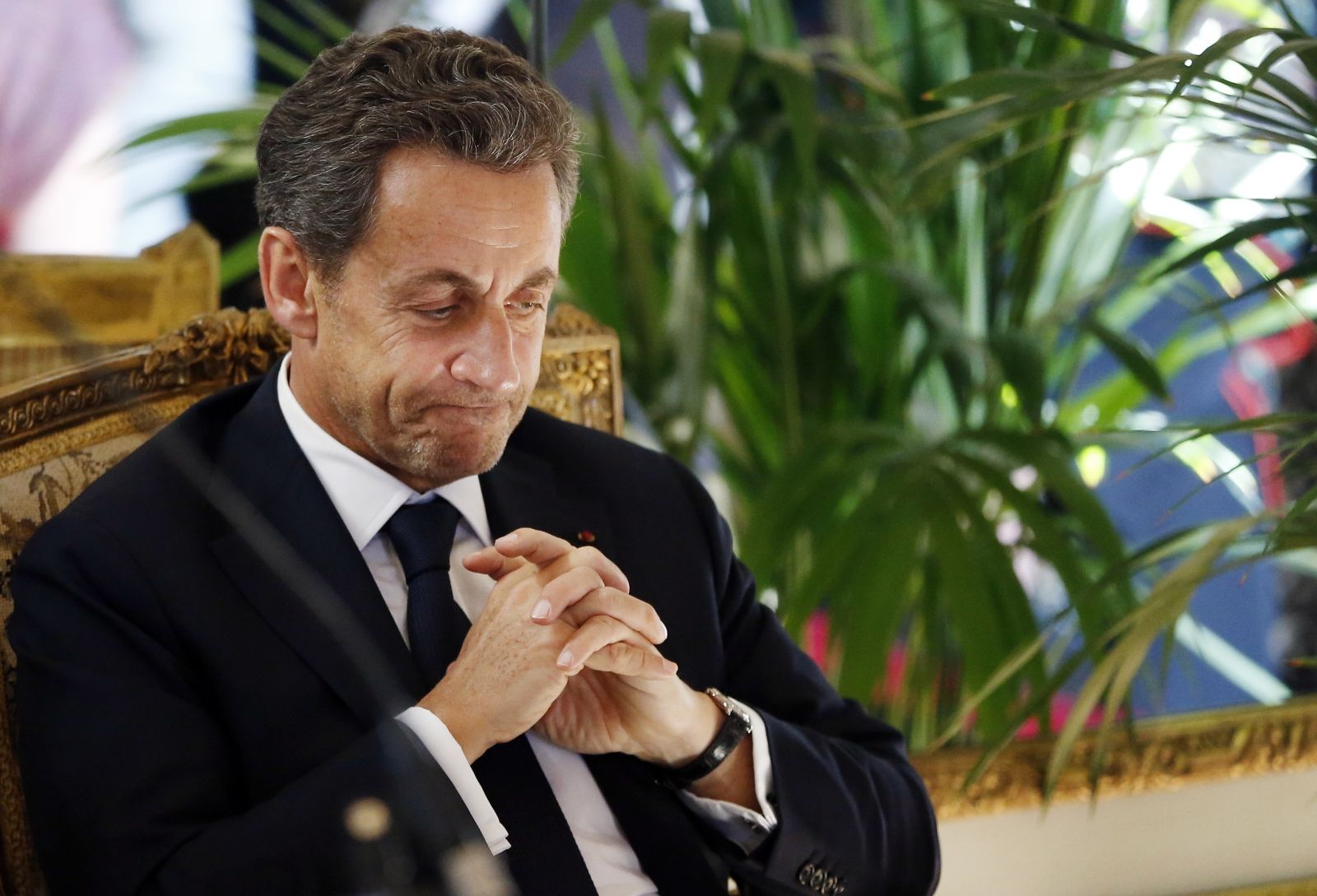 French opposition leader Nicolas Sarkozy's name has been linked to yet another scandal as six people who served as high ranking officials during his presidency were held in police custody yesterday and questioned over their involvement in an alleged fraud case, French press reports.
Sarkozy, who was president of France between 2007 and 2012 and is widely touted to run again in 2017, is already embroiled in several legal cases. PR firm Bygmalion is being investigated over allegedly falsifying invoices surrounding Sarkozy's failed 2012 election bid, while last July he became the first ex-French head of state to be taken into police custody in another allegation of misuse of power. He was suspected of offering a lucrative job in Monaco to a magistrate in exchange for knowing if he would be taken to court on separate corruption charges against him.
Yesterday Sarkozy's former cabinet director Emmanuelle Mignon, Xavier Musca and Claude Guéant, two men who both served as secretary general during his presidential administration and three former presidential advisors to Sarkozy's administration, were questioned in police custody over the alleged commissioning of polls from "preferred pollsters" which did not serve the public interest, French newspaper Le Monde reports.
The case, now dubbed L'Affaire des Sondages d'Elysée (the Elysée Polls Affair) dates back to 2007 and spans the commissioning of polls from nine different companies with alleged ties to figures in the Sarkozy administration, without a tender or an obvious need for the polls in the first place. One of the companies, Publifact, was owned by Patrick Buisson, a "close advisor" to the former president, Radio France Internationale reports.
The charges for the investigation are "embezzlement" and "favouritism", while anti-corruption association Anticor, which participated in the investigation surrounding the polls, alleged that they served no public interest and were primarily concerned with Sarkozy's private life.
French broadcaster TV5Monde reports that the total cost of polls commissioned by the Sarkozy administration during his five years in office exceeds €9m. All of the six former officials were released yesterday evening and Guéant's lawyer told Agence France Presse that there had been no indictments yet.
This is the latest development in a series of scandals for the former French president, who is now in opposition to president François Hollande's socialist government. Sarkozy vowed never to return to frontline politics again in 2012, however he has since been re-elected as president of his centre-right UMP party.
As of last month he initiated a rebranding of the party, renaming it Les Republicains (The Republicans) in a bid to distance it from past scandals ahead of the 2017 presidential elections. He and fellow party member Alain Juppé are expected to face-off in primaries over who will run for president in 2017, as conservative hard liners back Sarkozy, while more centrist members are behind Juppé.
During his presidency Sarkozy became known as President Bling Bling, a reference to his extravagant lifestyle, as he famously celebrated his election victory in an expensive Champs Elysées restaurant in Paris.