The new coronavirus has developed mutations with the potential to "significantly" change the way it causes disease, a team from China has found. Researchers identified 33 mutations in the SARS-CoV-2 virus across 11 patient-derived isolates, 19 of which they say are new.
The study, which appears on the pre-print website medRxiv.org, has not been peer-reviewed to evaluate the methods and findings. As such, the conclusions should be regarded with caution. However, the findings appear to fit with other research into mutations to SARS-CoV-2, the virus that causes COVID-19.
Understanding how the coronavirus might have mutated and if it will do so in the future is important to comprehending how it has spread and will do so in the future, as well as having implications for vaccine development.
The team, led by Hangping Yao, from the First Affiliated Hospital, Zhejiang University School of Medicine, China, sequenced the genomes of 11 strains of the virus from patients who were infected early on in the pandemic. They also assessed the level of virulence—its ability to produce disease—of each strain using laboratory tests.
Findings showed a number of mutations to the virus, including those that could make some strains more deadly. They found disease severity was linked to mutations in certain strains. They found there was "significant variation" between different isolates in terms of how it invades host cells—known as its cytopathic effect (CPE)—and the viral load.
"We provide direct evidence that the SARS-CoV-2 has acquired mutations capable of substantially changing its pathogenicity," they wrote.
Globally, there have been over 2.5 million confirmed cases of COVID-19, with almost 180,000 deaths, according to the Johns Hopkins University tracker. It has now spread to 185 countries and regions, reaching every continent except Antarctica. The worst affected country is the U.S., with over 825,000 of the known cases.
The team's findings showed there was a 270-fold difference between some of the strains in terms of viral load and CPE. ''The observed mutations in our study, and possibly in the viral isolates collected around the world, can significantly impact the pathogenicity of SARS-CoV-2," they wrote.
In an email to Newsweek, study author Chao Jiang, from Zhejiang University, said that that without the first SARS-CoV-2 strain to sequence, it is hard to determine how these mutations may have changed the virus' ability to affect humans: "We can only say that these mutations probably can make the virus both stronger and weaker, depending on which one you are looking at," he said.
In terms of how the findings may hinder vaccine development, he said: "Depending on the nature of the mutations, some mutations would indeed weaken the vaccine effect if they are not taken into considerations. Since vaccines have different strategies that target different things in the viruses, it's difficult to make a blanket statement. However, there are numerous vaccine developments going on at the same time, so we remain optimistic."
Yong Gia, from the Murdoch University in Perth, Australia, who was not involved in the study but is also researching SARS-CoV-2 and its potential mutations, said the latest findings "represent a significant contribution to our understanding of COVID-19."
He told Newsweek there are still many unanswered questions about the virus, and any findings or data should be valued. "Previously, scientists believed that [SARS-CoV-2] tends to mutate at a low rate, and suggested that we may not need to worry too much about vaccine development. The current study would make people rethink this. In fact, as the virus continues spreading and infecting a large population of people, the number of mutations would still accumulate to a high level, despite the low mutation rate."
Gia said it was not surprising that new mutations had been identified in the 11 strains. What he did find interesting was how much virulence varied between strains. He said small mutations would not necessarily mean vaccines or drugs to treat the virus were ineffective. "The possibility of a single or several point mutations making vaccines futile is generally low," he said.
The study is limited in that the team did not explain how the mutations may have led to the changes in virulence, he said.
Lisa Ng, Professor of Viral Immunology at the U.K.'s University of Liverpool, who was also not involved in the study, said the findings were interesting but preliminary. "It is not uncommon for viruses to mutate," she told Newsweek. "Some mutations have no impact on the disease phenotype, although it is important for vaccine developers to be on top of the game in catching any changes. For this study, it would be interesting to link the mutations with the clinical outcome of the patients that the various isolates were taken from."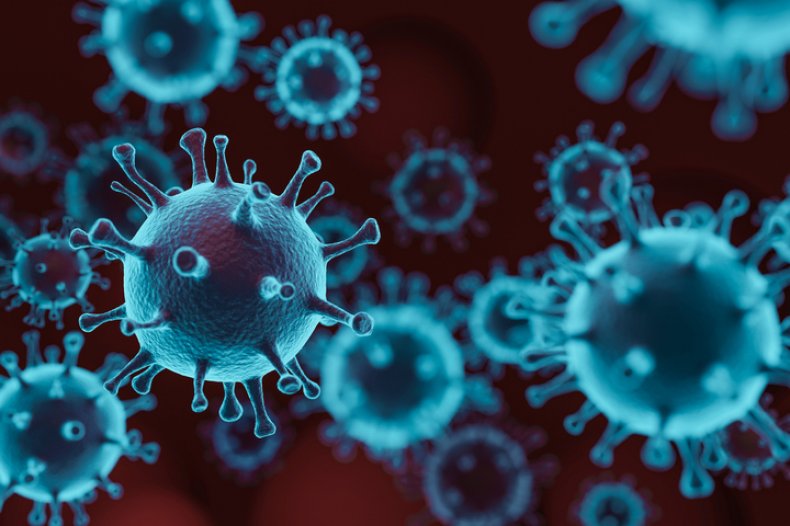 Centers for Disease Control and Prevention Advice on Using Face Coverings to Slow Spread of COVID-19
CDC recommends wearing a cloth face covering in public where social distancing measures are difficult to maintain.
A simple cloth face covering can help slow the spread of the virus by those infected and by those who do not exhibit symptoms.
Cloth face coverings can be fashioned from household items. Guides are offered by the CDC. (https://www.cdc.gov/coronavirus/2019-ncov/prevent-getting-sick/diy-cloth-face-coverings.html)
Cloth face coverings should be washed regularly. A washing machine will suffice.
Practice safe removal of face coverings by not touching eyes, nose, and mouth, and wash hands immediately after removing the covering.
World Health Organization advice for avoiding spread of coronavirus disease (COVID-19)
Hygiene advice
Clean hands frequently with soap and water, or alcohol-based hand rub.
Wash hands after coughing or sneezing; when caring for the sick; before, during and after food preparation; before eating; after using the toilet; when hands are visibly dirty; and after handling animals or waste.
Maintain at least 1 meter (3 feet) distance from anyone who is coughing or sneezing.
Avoid touching your hands, nose and mouth. Do not spit in public.
Cover your mouth and nose with a tissue or bent elbow when coughing or sneezing. Discard the tissue immediately and clean your hands.
Medical advice
Avoid close contact with others if you have any symptoms.
Stay at home if you feel unwell, even with mild symptoms such as headache and runny nose, to avoid potential spread of the disease to medical facilities and other people.
If you develop serious symptoms (fever, cough, difficulty breathing) seek medical care early and contact local health authorities in advance.
Note any recent contact with others and travel details to provide to authorities who can trace and prevent spread of the disease.
Stay up to date on COVID-19 developments issued by health authorities and follow their guidance.
Mask and glove usage
Healthy individuals only need to wear a mask if taking care of a sick person.
Wear a mask if you are coughing or sneezing.
Masks are effective when used in combination with frequent hand cleaning.
Do not touch the mask while wearing it. Clean hands if you touch the mask.
Learn how to properly put on, remove and dispose of masks. Clean hands after disposing of the mask.
Do not reuse single-use masks.
Regularly washing bare hands is more effective against catching COVID-19 than wearing rubber gloves.
The COVID-19 virus can still be picked up on rubber gloves and transmitted by touching your face.
About the writer
Hannah Osborne is Nesweek's Science Editor, based in London, UK. Hannah joined Newsweek in 2017 from IBTimes UK. She is a graduate of Goldsmiths University and King's College London. Languages; English.
You can get in touch with Hannah by emailing h.osborne@newsweek.com