Sasha Banks Responds to Comment That She 'Quit' WWE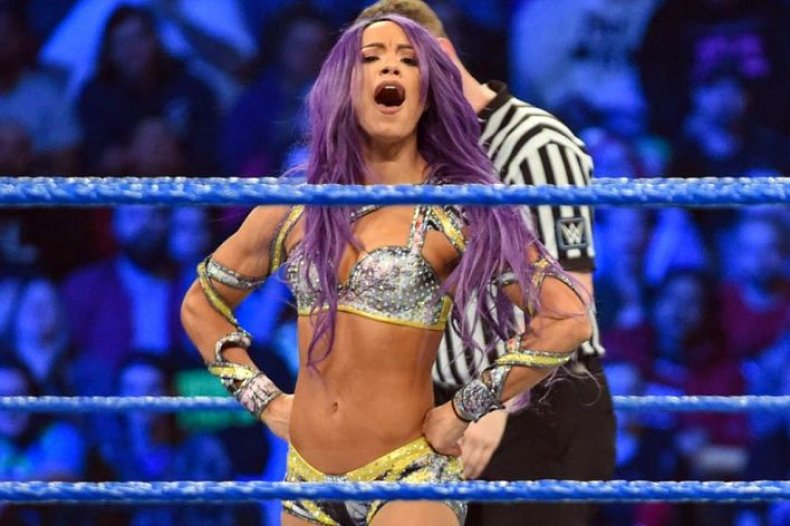 One of the biggest backstage stories in the WWE is the status of Sasha Banks. "The Boss" recently replied to a fan on Twitter regarding reports of her "walking out" on the company following her loss at WrestleMania 35.
A fan - tagging the WWE superstar - asserted that she quit on the company. Banks' reply was short but succinct saying, "Who said that?"
When the Twitter user replied that she needs to let her fans know what's going on, Banks posted a Spongebob Squarepants meme mocking what the "internet" has reported.
The saga of Sasha Banks reportedly began the weekend of WrestleMania 35 in early April. Multiple reports said Banks was considering leaving the company after learning that she and Bayley would drop the Women's Tag Team Championship to The IIconics despite being assured she and Bayley would have a long title reign to bring legitimacy to the newly minted titles.
Reports also said that Banks and Bayley were visibly upset backstage, an account that Peyton Royce of the IIconics denied in an interview with Express Spor t.
"I mean, I know there's all these rumors going around and we didn't see anything. Everyone was super happy and excited for us," Royce said. "The rumors to us is [that] we didn't see anything that we're hearing."
Following WrestleMania, WWE reportedly gave Banks a few weeks off to think things through. Banks cancelled an appearance on the April 8 episode of The Wendy Williams Show, tweeting an apology and saying her absence was due to "personal reasons." That same day, Banks posted a cryptic tweet that fueled the speculation regarding her status.
It's also being reported that WWE won't release Banks and are willing to force her to wait out the rest of her contract similar to what happened with Neville before he walked away from the company.
As the WWE heads into the Money in the Bank pay-per-view, rumors about Sasha's return have run rampant with reports stating that the WWE is offering her a massive push. It was just revealed by WWE that Alexa Bliss is not medically cleared to compete this Sunday, which opens the possibility of "The Boss" coming back although Dave Meltzer reports that Nikki Cross will.
Money in the Bank is streaming live Sunday, May 19 at 7 p.m. EDT.
Do you think Sasha Banks will return to the WWE? Who will replace Alexa Bliss? Let us know in the comments section below.