SAT Gets Radical Revamp and a Return to a 1600 Top Score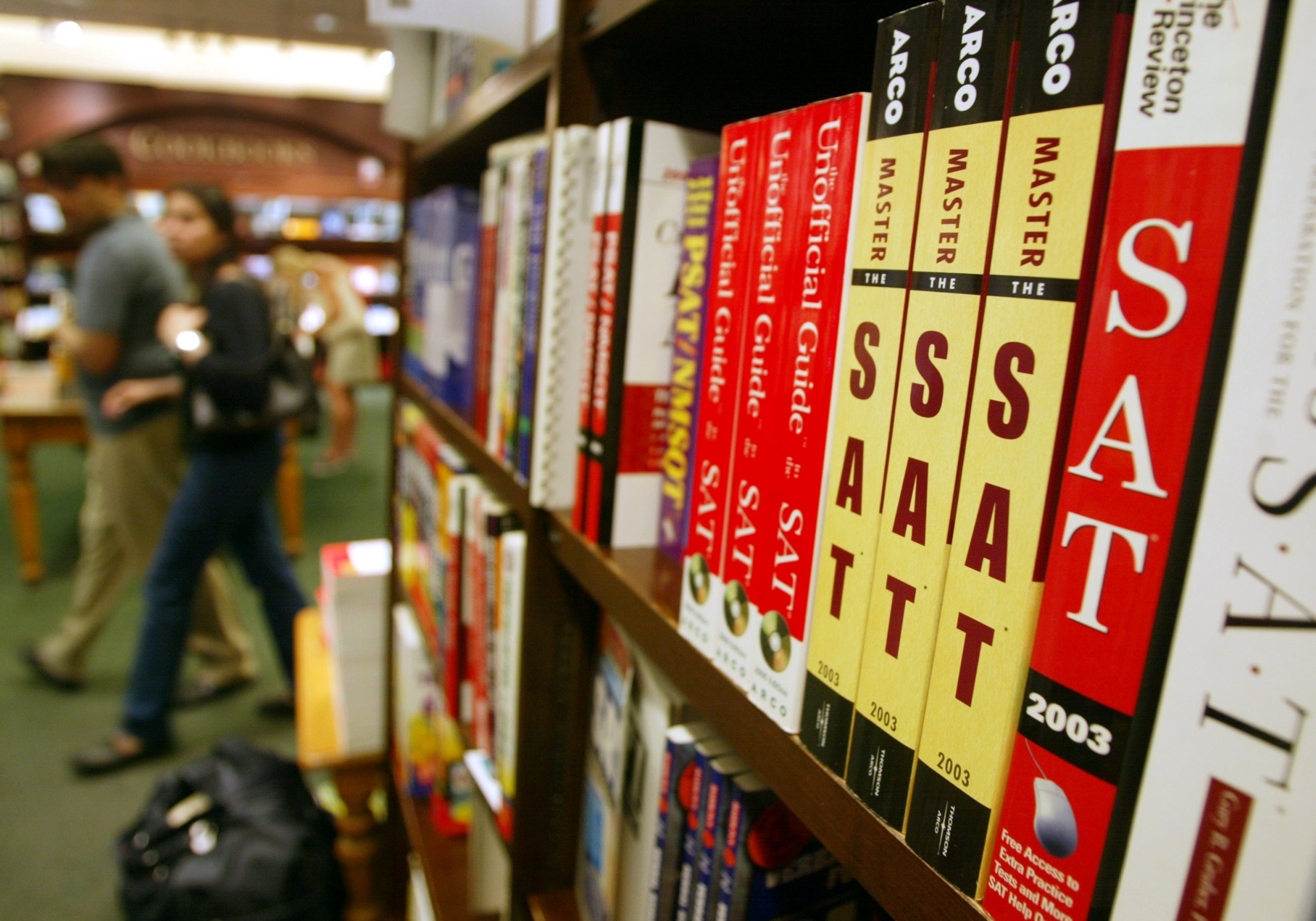 The creators of the SAT exam announced major changes to the college-entrance exam Wednesday. The redesign, the first since 2005, will make the essay portion optional, remove the most obscure vocabulary words, and end the penalty for randomly guessing wrong answers, the New York Times reported.
The math section will be more narrowly focused on use of ratios, percentages and proportions, and another section will focus on functions related to calculus. The optional essay portion will have a separate score, dropping the top score back to 1600, where it was until 2005 when it was raised to 2400.
David Coleman, president of the College Board, criticized his own test, the SAT, and its main rival, the ACT, both "have become disconnected from the work of our high schools," David Coleman, president of the College Board, told the Times.
Only 43% of the high school class of 2013 scored high enough to succeed in college, College Board, the non-profit that produces the exam, told USA Today.
The new version will be administered beginning in 2016.
Analysis of the SAT has long found a correlation between higher income and higher scores, and the test has been criticized as an unfair assessment for college admissions, since students from wealthier families can afford expensive SAT tutoring sessions, while lower-income students cannot. The College Board's revamp of the exam will include programs to help low-income students, like fee waivers for up to four college applications, as well as free online practice problems and instructional videos.
Yet at the end of the day, high grades in high school remain a better indication of success in college than SAT scores, and more and more schools are taking note. Over 800 colleges and universities don't even require SAT or ACT scores to apply for admission. Wake Forest University, for example, found that ending the SAT requirement made its student body more diverse.