Satanists Place Statue Between Christmas Tree and Menorah at Illinois Capitol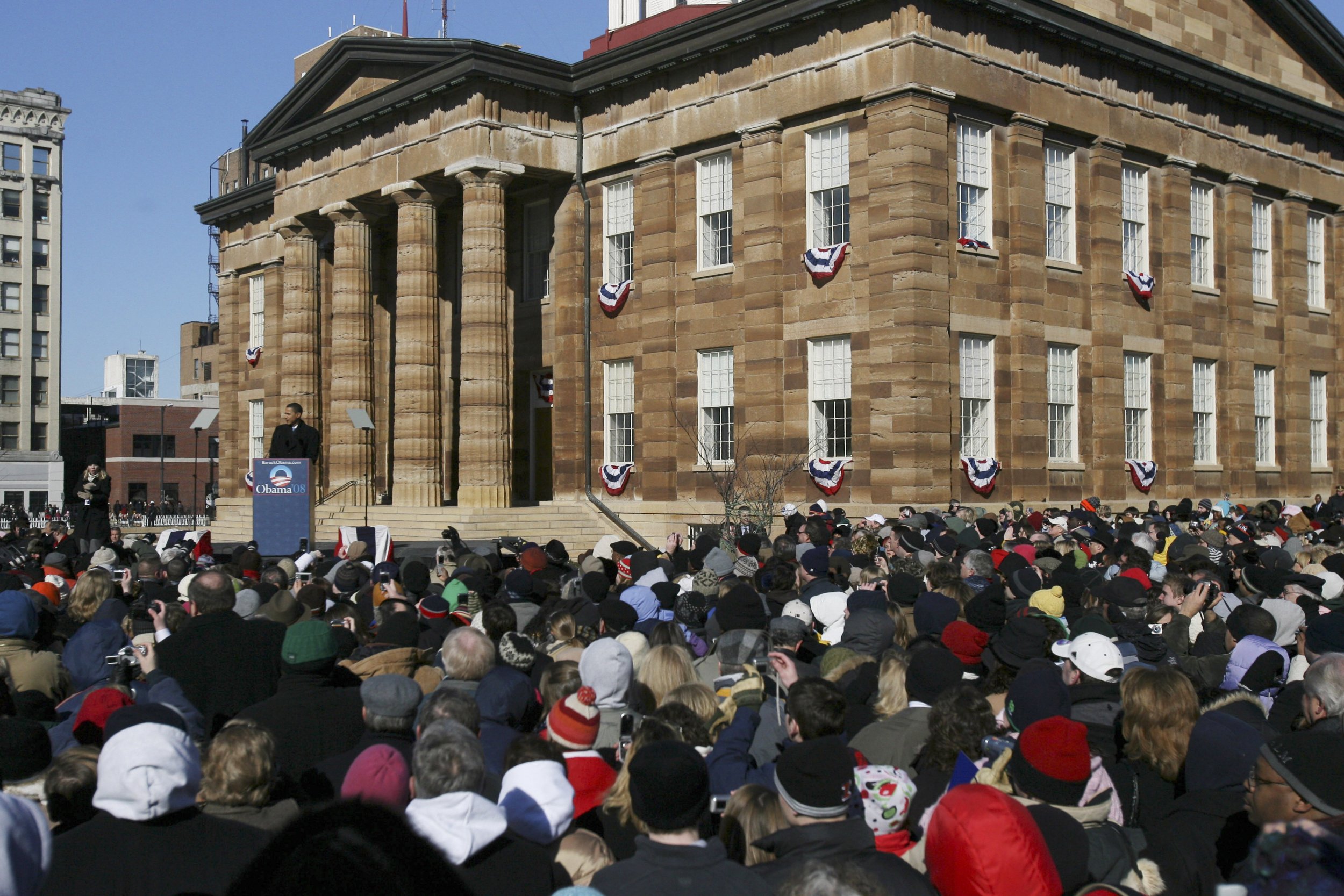 A statue from The Satanic Temple-Chicago was added to the holiday decorations at the Illinois statehouse, The State Journal-Register reported.
Positioned between a Christmas tree and a menorah, the sculpture depicts a forearm holding an apple, with a snake coiled around arm, according to BBC News.
The statue, which is four-and-a-half feet tall, is titled "Knowledge Is The Greatest Gift." Lex Manticore, a spokesman from the temple, said that the arm alludes to the arm of Eve from the Biblical tale of the Garden of Eden.
"We see Satan as a hero in that story, of course, spreading knowledge," Manticore said. "We believe that you should basically act with the best scientific understanding of the world when you make decisions."
He also noted that the Temple does not believe in supernatural phenomena and worships "no deities."
"Not only do we not worship a literal Satan, but we don't believe one actually exists. Satan for us is a metaphor...Throughout literary history, [it's] been used as a character that represents rebellion in the face of religious tyranny."
The temple provoked some opposition. Illinois Family Action, an organization that says it "works to advance public policies to protect the sanctity of human life, Christian marriage and the natural family and other initiatives which are consistent with principles of good government," criticized the installation.
"They fail to realize that the little baby in the manger has CRUSHED Satan's head and the gates of hell will NOT prevail," the organization tweeted.
Dave Druker, spokesman for the Illinois secretary of state, said that the group was legally permitted to place the display in the Capitol, which is a public space. "Under the Constitution, the First Amendment, people have a right to express their feelings, their thoughts," Druker said.
The Satanic Temple was founded in 2012 in Salem, Massachusetts, BBC News reported.
In August, The Satanic Temple placed a statue of a "goat-headed, winged creature called Baphomet" outside the Arkansas Capitol during a protest against the placement of a Ten Commandments monument on state grounds, according to the Associated Press.
"If you're going to have one religious monument up then it should be open to others, and if you don't agree with that then let's just not have any at all," Satanic Arkansas co-founder Ivy Forrester said.
Arkansas installed its first Ten Commandments monument in 2017. Less than 24 hours after it was finished, a protester drove his car into the monument, destroying it.